Sometimes our passions lead us to unexpected places. One minute, for example, you're running marketing and communications for one of the country's most respected publications, the next you're setting up your own consultancy dedicated to helping burgeoning brands headed up by women find their place in a crowded market where they are often underrepresented.
This is the abbreviated version of Erika Valazquez Alpern's story. Although her talents in branding and communications led her to a successful career in media and tech, culminating in a position as the VP of marketing and communications at
The New Republic
, fate had something else in store for Erika. After discovering a hunger among like-minded women who were struggling to launch their businesses, she decided to found
Tactile
, a brand strategy, communications, and marketing consultancy devoted to championing female founders and helping them grow their businesses.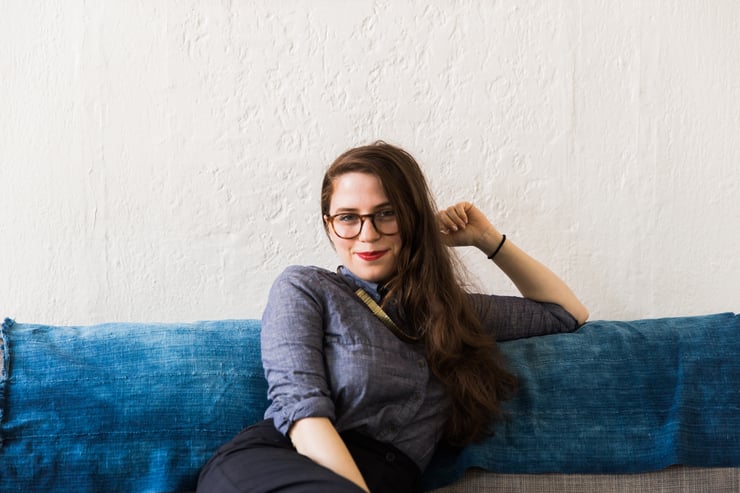 Photo Credit: Jen Rudy
The need for such an agency is palpable, as Erika writes in a LinkedIn article published shortly after Tactile's launch. Executive teams are comprised of only 16% of women on average, and 45% of boards either have no women or only one. In New York, she writes, only 11% of startups are founded by women. These statistics call for an urgent response, one that has been building up for decades and is now charging forward with full force, with companies like Tactile leading the way.


A Passion Project Becomes a Career
Tactile started as a passion project centered around community. Erika, frustrated at being the only woman on her company's leadership team, decided to create a community of women who could swap stories and support one another.
"I started hosting these dinners that would bring women working across industries together to talk through challenges and build a sense of community," she explains.
However, a common thread among the women in her network was that many were also in the process of starting their own businesses, and were eagerly looking to Erika for advice. Thus, the dinners gradually transitioned into consultancy sessions, helping early-stage female founders work through their business ideas.
This was when Erika had her 'a-ha moment: "I realized that this was not just a series of events, but that it was starting to turn into a consultancy that was focused on supporting women-led businesses." That, she says, was the founding mission for Tactile: "To build a brand strategy, marketing, and communications agency that was really attempting to change the ratio in business and especially within the startup ecosystem."
Tactile tends to attract "category disruptors" she says, or people who are trying to flip old models and be game-changers. But two years in, the mission of the company remains true to what it was from the start: "At our core, we really want to always make sure that we're dedicating time to helping women and people of color," Erika stipulates, meaning that they reserve time and funds to help new businesses on a budget succeed.
Tactile offers an Early Stage Program with consulting packages of six to twelve sessions at an affordable price point. To finance this, they do marketing strategy, PR, and content marketing for more established brands that have already secured funding and have been on the market for several years, such as Argent and Modernist Financial.
Tips From an Industry Pro on Launching a Successful Brand
After more than a decade in marketing and communications, Erika has helped position countless brands for success, from young startups to established household names. When asked what she would advise startups to focus on in order to get off on the right foot, it becomes evident that her tailored approach to launching companies toward success has taught her that there is never a one-size-fits-all approach."It depends on the brand," she laughs. "Every brand is a bit different." Nevertheless, she had a few pieces of advice:
"One of the things that's important across the board is to have a really deep understanding of what the larger promise and vision is from a branding perspective and then who your audience is."
This starts with asking yourself several questions, including: Why are you doing this in the first place? Running a startup, she says, is hard work, and you need to be devoted and committed to your mission if you're going to succeed. Then you need to clearly define your product, after which you can start to think about your audience. Here, she says specificity is key: Even if the product can be used for women between the ages of 20 and 50, "you can't build a marketing strategy based on everyone who could possibly use the product. It's more about who are your early adopters and how do you get to them first."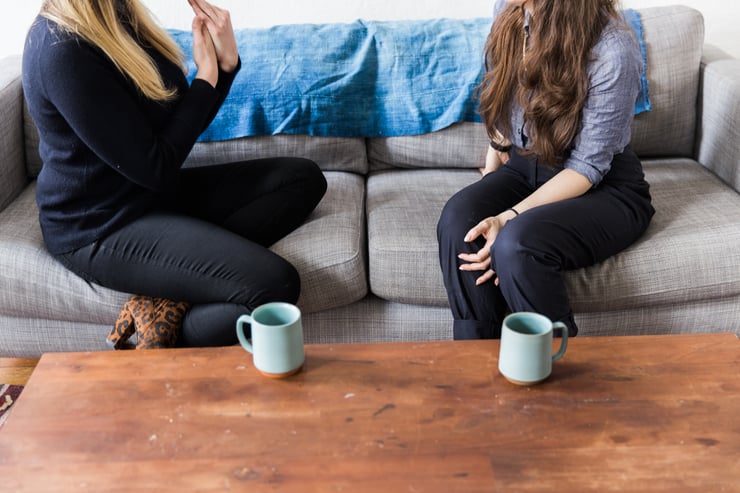 Photo Credit: Jen Rudy
When working with clients, she advises them to really dive deep into their customers' psychology and get into "the nitty gritty" of who that person is, what drives them, and what excites them. Only then, she says, can you start looking at what channels are optimal for that person and what can you realistically spend.
Erika also hazards against being too vague with your product. In fact, for those starting out, the more "niche", the better:
"I have found that with startups, it's never too granular and always a little too ambitious. Sometimes startups are so ambitious and thinking about who they want to reach in five years and not who they want to reach tomorrow. I think we've never said 'expand your idea.' Most of the time it's about getting more zero-ed in and realizing that your short term goals don't need to be your long-term goals, but they should all align in a larger strategy."
When it comes to online branding, she warns against getting too caught up in the numbers game: "I would say to prioritize experience and brand loyalty rather than being conversion-obsessed." She concedes that conversions are important, but when the customer starts to feel as if they're being spammed, it ultimately leads to a negative impact. "I think that a lot of times people get very obsessed with data," she explains. "But that data doesn't address the qualitative aspect of what the impact is on your brand."
Because the human component to marketing and sales is so important these days, Erika sees potential in new trends employing Facebook Messenger, which she says can be a great way to connect one-on-one with customers, provided the connection feels sincere: "The strategy always has to be that you're meeting people when they want you."
A Visionary With a Mission
Clients often refer to Erika as their business therapist, which she takes as a compliment. Startup founders, she says, often feel overwhelmed, and she delights in being their calm in the storm. Because many clients tend to overreach at the beginning, Erika is also a sounding board of reason when they begin to put too much on their plates:
"My advice is always that you can't to everything and you shouldn't do everything, so I think it's about getting really specific about where you want to dedicate your resources so that you can get the most out of them."
When we ask Erika what her favorite part of her job is, she struggles to come up with one thing, the mark of someone who is truly in love with and devoted to the mission of their work. However, she says, the early days of working with a new company are always particularly fun:
"Through the Early Stage Program, we get to work with some companies who are in the first three months of building their business. And a lot of the times they're coming to us with a general concept and idea or product, but without any work on the brand or strategy. And that's such fun work because I really feel like I'm a part of what they're building and I feel really committed to helping them succeed."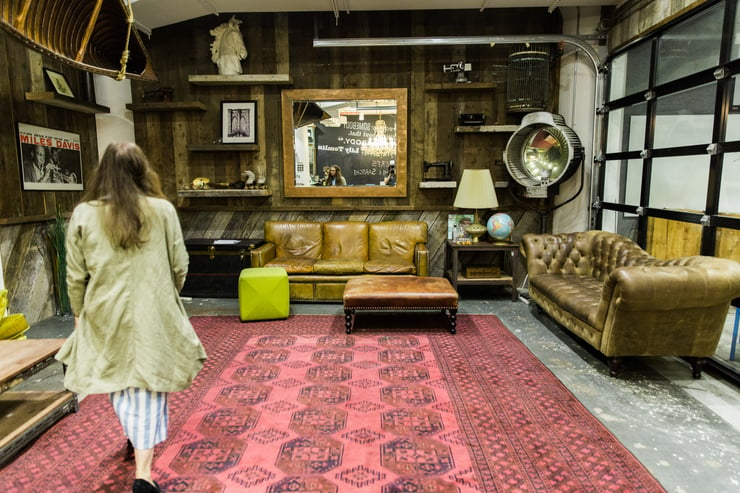 Photo Credit: Jen Rudy
Unsurprisingly, one of the greatest joys is watching as her younger businesses begin to see results. A joyful experience for any company, Erika sees these moments as particularly affirming for the startups, who are eager to see that their energy is having an impact.
As far as the future goes, Tactile is unquestionably going places fast, and making the world a better more equitable place in the meantime:
"We have pretty ambitious plans for how we can give back to businesses run by women and people of color in a massive way. There is a lack of diversity in the agency world, so that was really important to me: to create an agency that would always come back to that mission."