A visit to Sportique's vibrant platform is like stepping into an outdoorsy lifestyle-lover's dream. Stylish gear for the rugged terrain meets timeless watches, tote bags, and sunglasses, with an entire section dedicated to houseware and furniture for the modern-day adventurer.
With over 500 brands from around the world to choose from, Sportique is truly reinventing the boutique experience.
"We started what we have today about eight and a half years ago as a multi-channel ecommerce and retail company curating brands in the active lifestyle space," says Chris Gathright, Sportique's founder and CEO.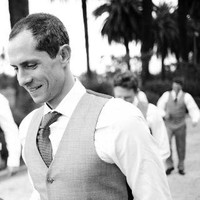 "We've expanded now into a full curated lifestyle company where we have everything from home, work, and play. It's outdoor, it's fashion, it's home, its beauty."
Curation is the right word indeed – clicking through Sportique's pages is like stepping into an art gallery.
There are tailored selections of products by theme, including "Made in the USA"; "Brands That Give Back"; and "The Best Travel Picks." Chris credits the renowned Parisian concept store Colette as an inspiration for Sportique's unique approach to brand curation due to their mission of collaboration and exclusivity.
Sporty and Successful: An Entrepreneur Reveals Some Tricks of the Trade
After several years of success, Sportique launched a retail location on Sutter Street in San Francisco, bringing their carefully selected products to the physical realm. In the store, you can browse exclusive brands and get a real-life experience of what the platform has to offer. But Sportique's bread and butter is the online marketplace, where customers can discover one-of-a-kind products to satisfy any taste.
A point of pride for Chris is that Sportique is not funded, a rarity in the Bay Area.
"I wanted to take the approach of running something profitably and sustainably," he tells us. In addition to the company being self-sustaining, Sportique's mission is to promote philanthropy and sustainability, featuring products that are well-made and that give back to great causes. Innovation is also a cornerstone, with products like the quirky and practical Senz Umbrellas or the Closca Collapsible Helmet.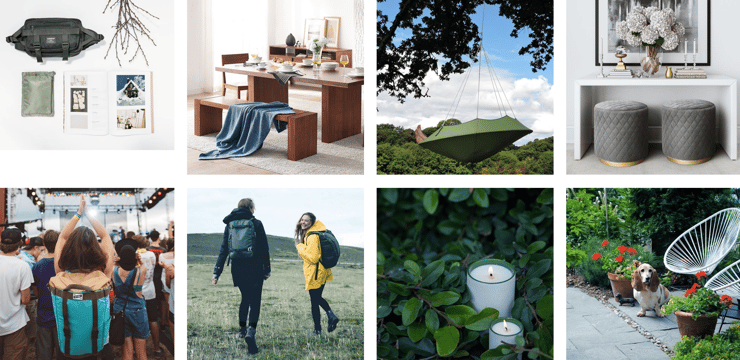 Chris's brainchild of bringing a curated experiences to the world of active lifestyle has certainly succeeded, earning Sportique a place on Inc. 5,000's list of the fastest growing companies in 2016. Chris attributes their success to many things, including their multichannel approach to ecommerce, their curation, and their digital marketing.
But if you ask him what the secret to success is at the end of the day, he doesn't hesitate.
"Ultimately, it's the people. At the end of the day, culture is so key, and we couldn't have gotten to where we are today without having really great people putting in a ton of hard work and being willing to build and grow and learn along the way."
For a company who is specialized in curating experiences, doing digital marketing, and even offering consumers education, close measurement and analysis of metrics are key to their business model. Thus, Sportique adopts a very data-driven approach and looks at metrics that show them whether they're successfully driving traffic, how long users are staying on the site or on a given page, and their bounce rate.
And because Sportique acts as an online retailer with select and exclusive brands, metrics also play a big role in what companies they choose to work with. They have extensive qualifications that a brand has to meet in order to be invited to work with them, including traffic, barrier to entry, advertising, and associated keywords.
"There are a lot of qualifications," Chris admits, "but they've learned over the years that if brands don't meet them they won't be successful."
Keeping up with the latest in business news and trends is critical work for any CEO to be doing, and Chris makes sure he takes time to keep himself informed. He cites Inc., Tech Crunch, Forbes, and The Hussle as places where he goes to get up to speed on the news and trends in the ecommerce space. But nothing beats a good old sit down with his peers or other business founders.
"I talk to a ton of different CEOs; seeing as we have 500 brands, sometimes I'm learning more talking to CEOs and founders of brands about the industry than I learn from reading articles. They're on the forefront of some of this stuff and they get to see what's going on in the market, whereas the folks that are writing don't always have that insight."
Experiences and Exclusivity: The Future of Retail and Ecommerce
When you look at the lush and artful selection of products on offer at Sportique, it's no wonder that its founder sees the creation of curated, even personalized experiences as the future. You'll see more players like Nordstrom's or Bonobos, whose guide shops allow customers to try on clothes with a personalized guide and, rather than walking out with them in hand, have them shipped directly to their door.
But even the most successful brick and mortar stores will still have to fight to keep up with their ecommerce counterparts.
"If you are looking at the Amazons or the big players, I think you're seeing that ecommerce is growing and retail is struggling," Chris muses.
With big names in retail closing their doors, ecommerce brands have a moment to shine, if they manage to draw attention away from the industry's biggest names. What's it going to boil down to?
"The exclusivity, the experience that you create." Chris says, citing Mr. Porter as an example of facilitating a great customer experience.
This, of course, is easier said than done. Demands on ecommerce businesses are higher than ever, with companies like Amazon promising logistical feats that most small entities can't offer, says Chris.
"In the next five to ten years, it's going to become harder to compete. When I started in ecommerce, if you shipped in 3-5 days and it arrived somewhere within the next 5-10 days, that was actually pretty good. Now it's like, if you don't ship same day, and that doesn't arrive to me within two days, you suck. So I think we're going to see who the players are who can get products to people the fastest."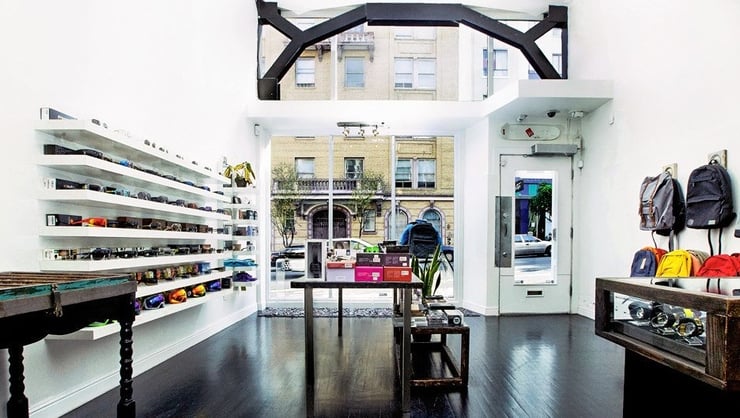 Sportique themselves have partnered with Uber Rush to offer fast delivery, which has worked well for them, but Chris doesn't envision the future of delivery and distribution belonging to humans, but rather to robots and drones.
"It's just going to be super automated," he predicts. "You're having robots run entire warehouses now and now you're having robots deliver, and deliver within an hour!"
As an entrepreneur himself who spends much of his time talking with and collaborating with other entrepreneurs or heads of brands, Chris has lots of advice for those just starting out. To start with, having the courage of your convictions is the best way to get going in this business.
"At the end of the day, if you're thinking about getting into the ecommerce space, I think there's so many reasons why you shouldn't get out there – how difficult it is and how saturated of a space it is. But for me, you just gotta get out there and try something, even if it's at a small scale, and learn. Build a relationship with someone, see if you can get customers, drive traffic effectively, and create an experience that they want to come back to."
Ecommerce, for all the ways in which it fosters challenges, Chris says, is ripe for creativity. Sure, the market is more competitive than ever before, but the barriers to entry are lower in ecommerce than in most business categories, and the rewards can be bountiful.
"The opportunity is that it's wide open. It's saturated, but man, if you've got a great idea, you can build something fun."
While you follow the journeys of other ecommerce entrepreneurs like Chris, learn about how our marketing tools can help you grow your own ecommerce revenue.