***Recently, SCOTTeVEST's CEO has created controversy since making subversive remarks about his customers and Fox viewers. This article was written and published before those remarks, and Ecommerce Magazine does not condone them.***
Scott Jordan is the founder of SCOTTeVEST, an innovative clothing brand focused on revolutionizing the garment industry for the digital era. However, many remember him for his contentious appearance on ABC's Shark Tank, where he famously and obstinately told the panel of judges, "You're out. I don't need you," refusing to accept their offer.
But behind the character he played during his 15 minutes of reality-TV fame is man who believes deeply in his product and is 100% devoted to maintaining and growing a thriving business.
SCOTTeVEST makes a full line of clothing designed to accommodate all our daily electronic essentials, from iPads to smartphones, tablets and computers, as well as sunglasses, keys, pens, and water bottles.
A self-proclaimed "gadget guy," Scott created innovative, ergonomically-designed clothing that allowed him to carry all his devices on his person without resorting to carrying a man purse around.
Over 60 items in their collection, plus unique features like a patented personal area network, make this company one of a kind. Plus the pockets are integrated seamlessly into the design, so far from the betrodden fisherman-vest look, you look sporty and ready for a brisk hike or to fire up the grill.


How It All Began
SCOTTeVEST started 17 years ago in Chicago, when Scott, then a frustrated attorney looking to go into business for himself, had the idea of patenting and licensing wire-incorporated clothing to other companies.
Upon discovering how long and grueling the patent process was, he decided to start SCOTTeVEST as proof of concept. He describes his entry into ecommerce as, "a huge accident."
"My web designer said, 'Hey, for 500 bucks more I can have it so you can take orders.' As a result, we became the very first clothing company to start on the internet 17 years ago. Now there's Land's End, and a bunch of old, established catalogue companies that were on the web a year or two before, but it was really and after-thought for them. For us, it was really our primary distribution model and remains so today."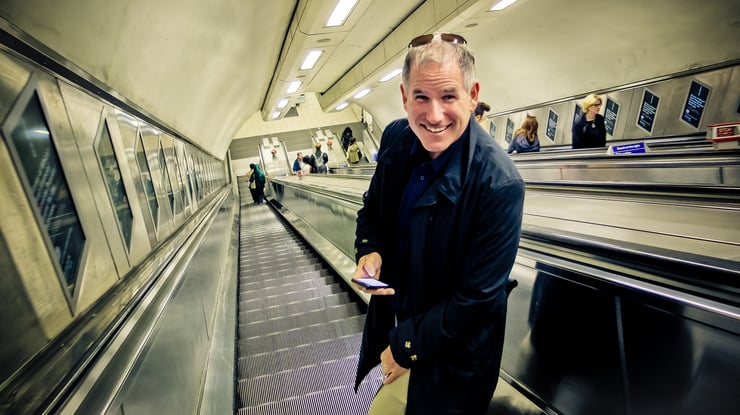 The company's initial success came from a well-constructed PR campaign which caught the eye of some influential tech bloggers. They turned out to be instrumental in rocketing SCOTTeVEST to a million-dollar brand, putting Scott in the position to be the next big controversy in reality TV.


Diving Into The Shark Tank
Few entrepreneurs would have passed up the chance to pitch to some of the biggest names in entrepreneurship on Shark Tank, and Scott Jordan was no exception.

However, rather than pitching SCOTTeVEST, Scott decided to pitch a subsidiary that he controlled the value of. After a long and contentious discussion, the panel offered Scott $1 million in deals, but the entrepreneur thought their equity requests were too high, choosing to deny the deal in what many considered an aggressive and ill-tempered manner.
"It was entirely PR," Scott laughs, reflecting on his appearance on the reality show.
In a YouTube video produced shortly after the episode aired, Scott defends his appearance on the show, insisting that his love for his product and cleverness as a businessman prevented him from making a deal, and that creative editing painted the exchange to be more heated than it actually was.
Yet he acknowledges that he came across as aggressive, even if the PR strategy didn't work out as he'd planned.
"It didn't work. The Friday night it aired, we didn't see any more sales than the Friday before. That was the high water mark (or the low water mark) of my efforts to use PR to generate sales."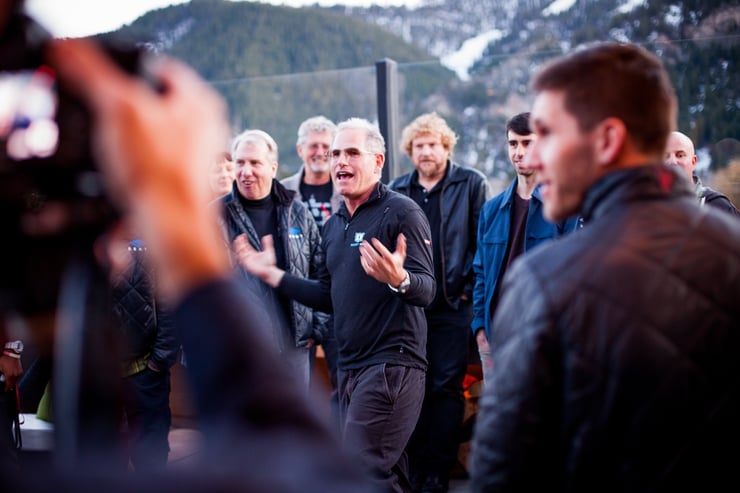 Despite the bad publicity, SCOTTeVEST continued to grow. But things in ecommerce change fast, and Scott soon had to start thinking of new ways to keep his business afloat.

Revamping and Retargeting
With the influence of reporters waning, and SCOTTeVEST's attempts with crowdfunding proving a flop, Scott knew he needed to find a better strategy for acquiring customers.
Facebook hadn't proved effective, nor had podcasts or radio. Even a coveted feature in Time Magazine didn't move their numbers at all.
"Last year was a tough year; we were on the brink," says Scott. "If I hadn't figured out advertising last year, I'd be screwed this year. Everything I'd ever built would be worthless."
"We had to reinvent ourselves and try to figure out how to acquire customers, and we did it with our backs against the wall," Scott recalls. After seeing sales consistently decline, the company started advertising on TV, which has since proved highly successful.
"I think in our case it might be because of the demographic of our customers," Scott suggests. "The traditional television advertising has worked very well for us."
Defining and figuring out how to target their customers has been an uphill battle for SCOTTeVEST, particularly as the landscape changes – not only regarding ecommerce marketing, but due to the prevalence of gadgets in our everyday lives.
What may have once been the perfect clothing for gadget guys who spend hours browsing tech blogs, the clothes now suit a more suburban client who prefers to spend evenings watching TV and pays more attention to his mailbox than his email account. Now, with sales continuing to rise, their efforts have clearly paid off.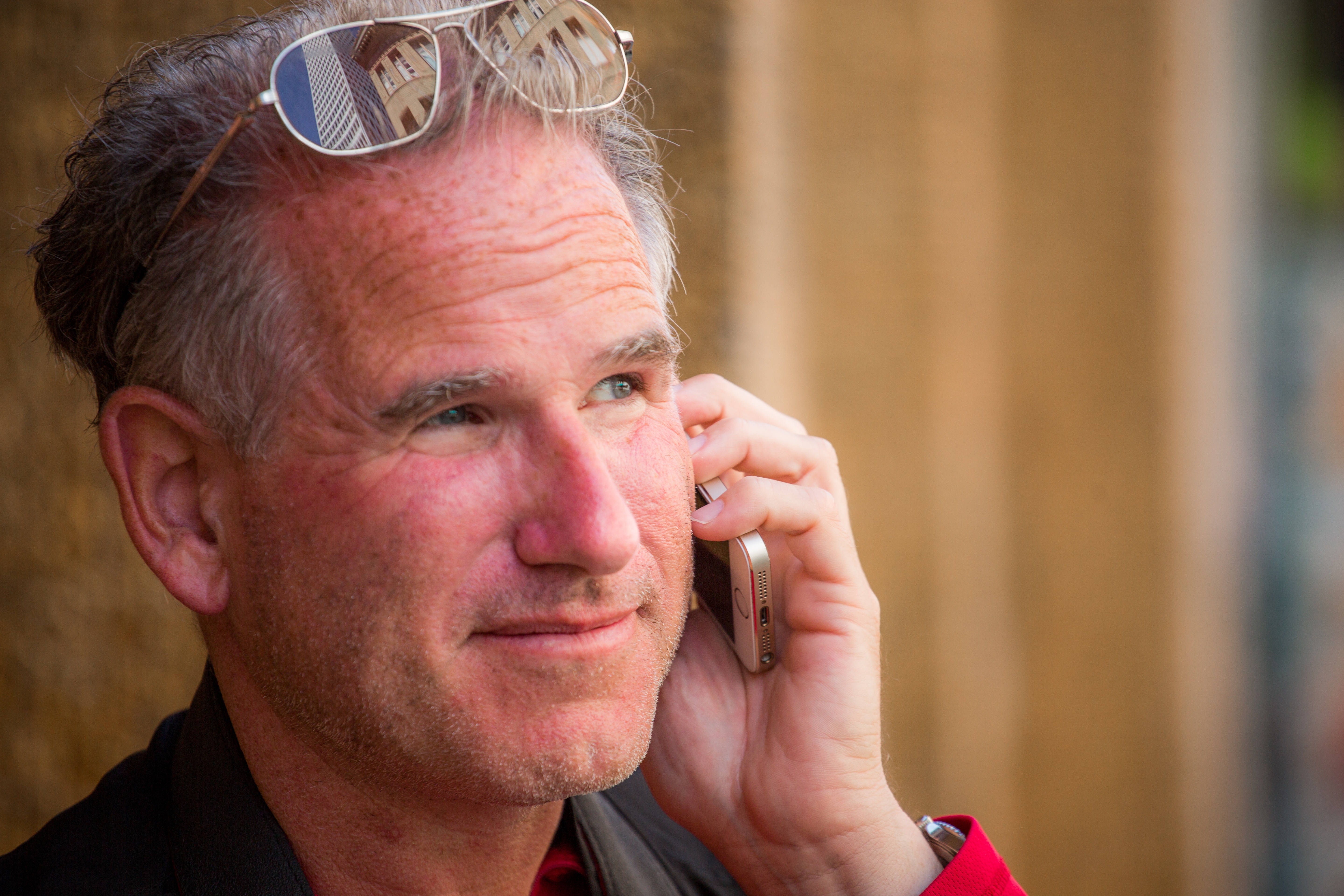 As with any ecommerce entrepreneur, the Amazon dilemma is a central topic for Scott. After years of reticence, SCOTTeVEST finally jumped on board last year.
"Obviously Amazon is the 1000-pound gorilla in the room," Scott says.
As he explains, what Amazon robs you of is that real relationship with your customer. "The the more you lean into Amazon and any that are able to challenge it, the more you lose that connection with your customer directly," he concludes.
Although the choice to lean into Amazon fully wasn't an easy one, it was vital for his continued success. He notes that while many former industry giants like Brookstone have since gone bankrupt, and that their decision to fully embrace Amazon has worked extremely well for them, accounting for about 40% of their yearly revenue.
Retargeting has also been a huge success for SCOTTeVEST, but with a surprising twist.
"We're doing a snail mail version of retargeting!" Scott tells us. They are using a company called Pebble Post, which uses unique algorithms to identify the customer's mailing address based on a previous visit to the website. Several days later, the customer receives a letter by post telling them more about the products.

Work-Life Balance
Several years after founding the company, Scott and his wife and co-founder Laura, moved to Idaho, and SCOTTeVEST is now headquartered in Ketchum. Dreaming of one day retiring to a ski resort, Scott doesn't regret the decision in the least, but admits it's been hard in terms of recruiting.
"Everyone who lives here is a waiter or realtor or works in banking," he jokes. "We have an applicant pool of 15,000 people. So our biggest limitation is talent."
That said, Scott's very impressed with his team, which consists of a staff of 14 people who now manage growth far better than the staff of over 20 several years ago. His secret, he says, is hiring people who are dedicated to the mission of the company and allowing them to blossom, instead of going after seasoned professionals.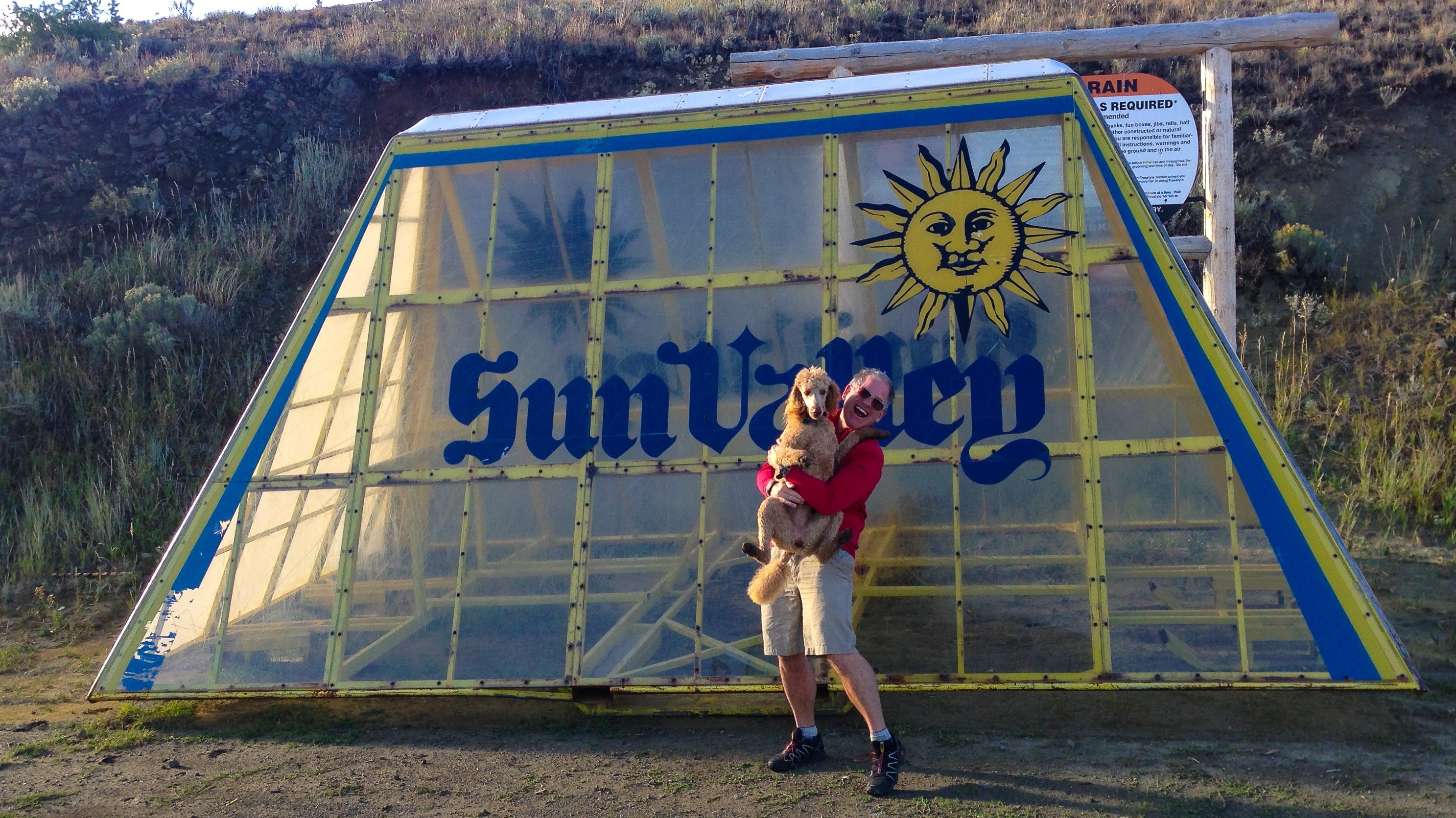 Scott himself has also taken more of a back seat in the business, having recently promoted a new president internally so he can focus on other tasks.
This marks an evolution, not only from a business standpoint, but a shift in the company away from an entity intrinsically linked with Scott Jordan's identity. The former Shark Tank contestant doesn't want to serve as the mascot for the company any longer, but rather chooses to let the brand and quality of the products speak for themselves.


The Future of Ecommerce
In an industry that barely existed twenty years ago, Scott is what you'd call a true veteran. Seventeen years in the field of ecommerce have made him acutely attuned to the waxes and wanes in the world of digital sales.
So what advice does he have for those just starting out in the wild world of ecommerce? Well, in addition to having the courage to embrace Amazon, as he has done, Scott notes that a key strategy is to know what you're doing and do it well.
"One of the mistakes I made was trying to have a proprietary technology I wasted so much time and money on that looking back. You just need to do something really well. I think a lot of new entrepreneurs really try hard to find something really unique and something that was never done: This is a common saying but do something other people have done but just do it better. I think it's challenging: I would tell young entrepreneurs to think long and hard about if they really want to do it. It's hard to break in."
However, if you decide to take the risk, he says, the imperative thing is – as any good business person will tell you – to keep at it.
"What ties many entrepreneurs together is perseverance. Don't expect everything to happen overnight, be ready to shift if need be. Seventeen years later, I still wake up every morning sprinting to get everything done. So don't lose your enthusiasm because no one will have it to the degree that you do."
Learn from other ecommerce entrepreneurs like Scott by subscribing to Ecommerce Magazine.