Restraint isn't typically a buzzword among entrepreneurs, but it's been a guiding principle for The Dreslyn, an online specialty store offering luxury products across apparel, accessories, home, and beauty with a minimalist focus and west coast point of view.
First launched in 2014 by Brooke Taylor Corcia, the brand credits its success to an edit that can be trusted.
Focus, not trends, is what sets The Dreslyn apart.
Creating at the Forefront of Change
An editorial sensibility came naturally to Corcia, who began her career in advertising at Conde Nast before coming on as the senior women's buyer at SSENSE, a Montreal-based fashion ecommerce site. The business grew by 400% in Corcia's three years in the position.
Corcia felt like she had a great handle on what gaps there were in the fashion market, and all signs pointed to the West:
"At the time, there wasn't any real voice for fashion in L.A. The women on the street that I would see were not really represented in the online space. Everything was coming out of NY or Europe and had a specific aesthetic. I felt like there was something else to speak to that was a little more understated, a little more classic, not so sex driven, and a bit more casual," Corcia said.
Brooke's husband, Daniel Corcia (CFO and COO), and brother, Brandon Taylor (head of marketing), bought into the vision.
"I looked at them and I said, 'I know that this is the future,'" said Brooke.
Daniel and Brandon used the seed money from a previous solar venture to help found The Dreslyn.
The company remains family owned, and the team relocated to a 10,000-square-foot warehouse space earlier this year to support its burgeoning operation. The minimalist company is experiencing some maximalist levels of growth.
We talked to Brooke and Daniel about how to scale and remain specialty, how to approach suppliers, and what lies ahead for the future of luxury ecommerce.
Begin With the End in Mind
Everything from end-to-end at The Dreslyn is managed under one roof. Brooke and Daniel approached their business plan not just as a launching plan, but as a blueprint. It's a living, breathing document that they return to again and again.
Knowing where they wanted to end up meant that the team could focus on building a custom, guided experience for its customers:
"We know where we want to scale, we know how big we want to grow. Having worked with SSENSE …they're very custom in their development and very tech savvy," Brooke said.
"Knowing that scale is something that happens very rapidly when you get it right, and that there is so much potential, we felt that we could personally offer the best experience to our customers if we had a bit more control and customization."
Of course, customizing from the outset is more expensive – and risky. But Brooke's decade-long experience in fashion, paired with Daniel's operational acumen, made it worth the investment.
"There's two schools of thought: for us, there was a larger upfront cost to go ahead on the path that we decided to take. But, going the other way, you have to look at the flip side. If you were to start with another platform then switch mid-way, there is that process of transitioning and training the staff onto a new platform. We had seen the potential and where we wanted to end up, so we figured it's worth that investment up front as opposed to incurring it down the line," said Daniel.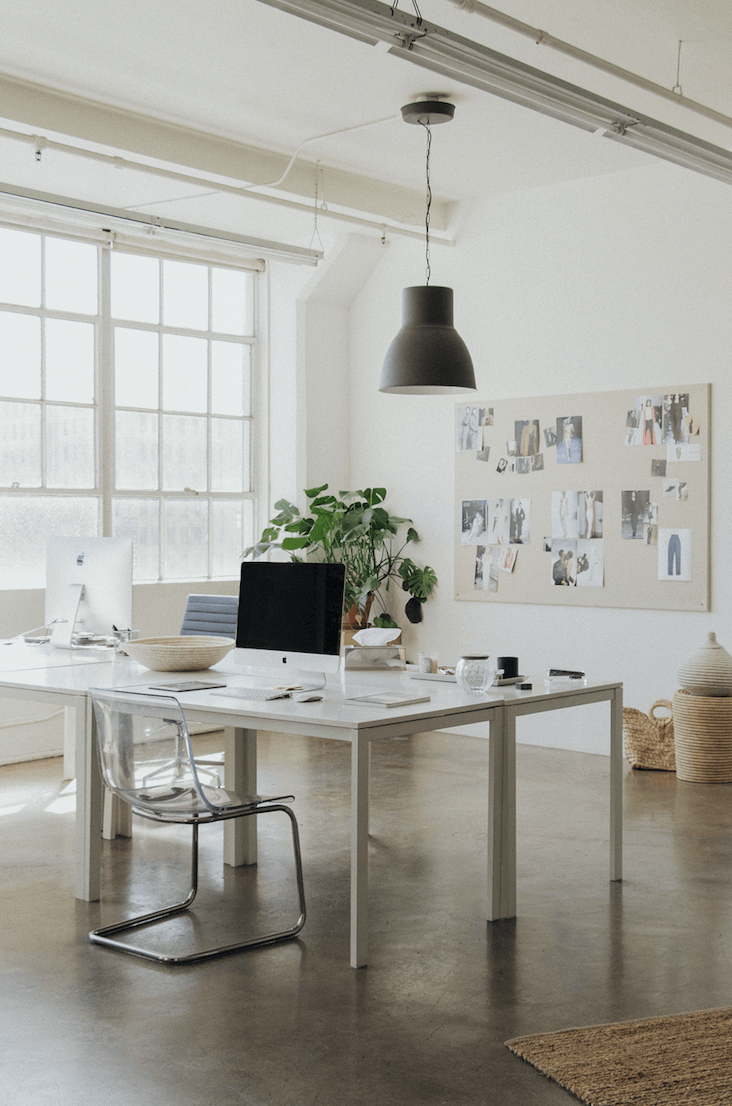 Having that tech on-hand allows the company to pivot if they need to.
That cushion is often invaluable, particularly for such a subtle brand; The Dreslyn didn't advertise outwardly for the first several years. Clientele that discovered the brand found it through merit of the product, and the custom tech provided its own careful edit.
Keep in Touch With Your Core Competency
If you can reach a specific customer, it's no longer a niche – its worldwide.
Brooke wanted to approach fashion from the perspective of a best friend, sister, or trusted resource, and she'd vouch for every product on the website.
The company has no plans to expand into brick-and-mortar and, unlike the traditional department store model, it's comfortable with not appealing to everyone.
The Dreslyn has also scaled back most of its content, and does not use social media platforms like Snapchat to direct its customers. The idea of 'educating' consumers on what to wear is anathema to the company's independent, mature ethos.
"I definitely think it's for a woman who is confident and knows herself," Brooke said.
Soon, the company may offer something for the whole family – children's apparel is planned for 2019, and menswear is under consideration.
But whatever the future holds, the most important fit is for The Dreslyn. Brooke and Daniel live by every choice, each one careful and considered:
"If you have a sense of identity, definitely take ownership of that. What do you do better than anyone? Whatever that answer is, keep doing that."
As you learn from the journeys of other ecommerce entrepreneurs, take advantage of our marketing tools for growing your ecommerce business.