Stories create more action than facts ever could. They tug at our hearts & minds, wiggling into our brains like the unforgettable vehicles for change that they are.
Below, you'll find six ecommerce entrepreneurs who have walked the road you're walking. Wherever you are at in your ecommerce journey, take the next step. And then the next one. Keep doing that and we may be featuring you on Ecommerce Magazine one day!
Jen Lee Koss, Co-Founder of BRIKA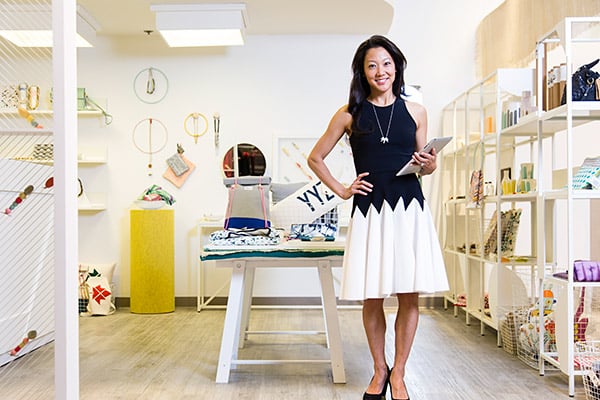 When Jen Lee Koss left her career in finance to co-found BRIKA, a Toronto-based company connecting artisans with creative, eco-friendly consumers, she wasn't looking to make a little lifestyle business. She wanted to make something big, valuable, and meaningful.
"Kena and I are in our forties. We wanted to build this business and build it sustainably. We're not your typical entrepreneurs," Koss said.
Koss discovered Kena Paranjape's lifestyle blog in 2011, and after a few inspiring back-and-forth meetings over coffee, the duo co-founded BRIKA in 2012. The maker community was still emerging at the time, reliant on noise and wholesale orders. Koss and Kena envisioned a space where makers could shine in a way they felt proud about.
Five years on, BRIKA is thriving in an Omni Channel approach.
Koss credits her decision to move offline with keeping BRIKA relevant. The maker movement has since exploded, but many of the movers and shakers are no more, having spent much of their money on digital marketing alone. BRIKA offers makers a network of stores and pop-ups offline, aiding makers who sometimes take a 'spaghetti' approach to their distribution. h
"Even just being a part of Lord & Taylor…. the documentation and process of the onboard of the vendor is like…. I mean I have three graduate degrees and I can't even get my head around it! Makers are used to that kind of process, but I'm just mind blown that they have to go through that just to get on to one platform. So for us to be a vehicle for them to get on to those sites is a great opportunity. On the flip side, for someone like Lord & Taylor, we provide that unique product that they otherwise would not be able to get."
The balance between running stores and ecommerce remains a challenge, as Koss readily admits, but BRIKA is embracing the cautious, authenticity-seeking consumer.
"We have an insane net promoter score. It's at like 85, which is as high as Starbucks or Apple. We're not doing anything revolutionary or expensive. But we're certainly doing something very authentic and I think the customer really feels that."
What advice do you have for new or budding entrepreneurs?
"Don't ever get lost in the hype of building a business. There's so much excitement about being an entrepreneur and what that means. It's important to put your head down and not get lost in the hype. The second: always raise more money than you think you'll need. Cash is king. At the end of the day if you don't have it, you'll flame out."
Aubrie Pagano, Co-Founder of Bow and Drape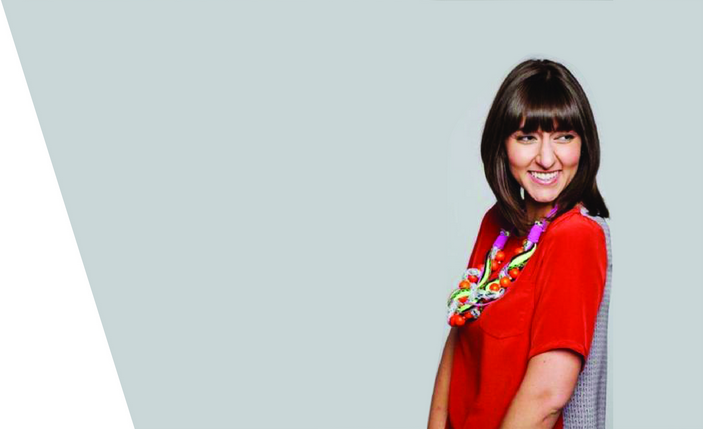 At Bow and Drape, an online shop that allows women to customize their apparel and accessories, inside jokes are meant to be turned inside out. The company is a favorite for those seeking irreverent, cheeky and cute customization for bachelorettes, teams, birthday parties, and more.
Aubrie Pagano started the business five years ago with a simple, core problem:
"I didn't find anything that was cute and cool from a fashion perspective. There's cheap personalized stuff, but nothing fun or cute. The market is screen-printed t shirt or gross coffee mugs. I saw some custom products, but I just thought there's no brand harnessing that and making it a core part of that proposition for customers."
A strong point-of-view helped Bow and Drape find stable ground in sourcing and build an ecommerce business with product in over 300 stores. Fourteen stores offer on-the-spot customization, with the remaining offering ready-to-wear.
For Pagano, the brand is well-suited (no, they don't sell formal wear) to explore how in-store plays with ecommerce.
"What is clear is that if you're meeting your customer where she is, it's probably not just online. It's probably a combination of online, through her phone, possibly through in-store or events. I think companies like ours have a place in physical because it's an experience you can't get online."
What are three big challenges you see on the horizon for ecommerce?
1). The Amazon effect. Every brands response to that will be a challenge and opportunity to navigate.
2). The noisiness of the space. When ecommerce was just starting out, there was a lot of arbitrage opportunities across channels to market and find your customers. That seems to be harder and harder. There aren't really ways to cheaply connect with your customer online.
3). User interface. UI for ecommerce has remained consistent for the past twenty years, and it has a lot of challenges it hasn't been able to move past, like being able to touch-and-feel thing – the interactiveness when it comes to shopping experiences.
Amazon looks like Net-a-Porter, which looks the same as almost every other ecommerce site. Getting through that barrier for what the new UI looks like is also something that brands will come up against.
What's your favorite part of running a business?
"The part that surprised me, and that has become a favorite for different reasons, is building a culture and a team. It's the other part of the business that is sustaining: having an awesome team who like to see each other every day.
During our hiring week, we have everyone on the team meet a potential candidate. It's so clear who is a fit and who is not. It's funny – one of our customer service girls was talking about a candidate, and she said, "I asked him his favorite ice cream flavor and he didn't have one!" It was unanimous – people were like "no, no, no! He's not weird enough!"
Christopher Gathright, Founder & CEO of Sportique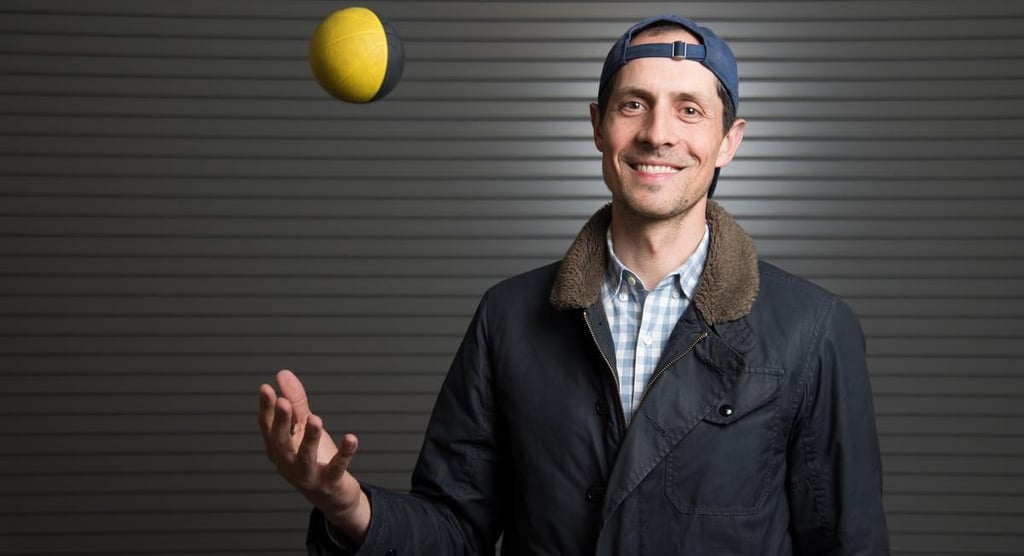 As a non-funded start-up in the Bay area, Sportique is something of a rarity, but that's exactly how Christopher Gathright, the founder and CEO, likes it.
The multi-channel ecommerce and retail company launched 8 years ago, and was inspired in part by Colette, the Paris boutique known for being an outlier and changing their window treatments twice a day.
Gathright began sourcing small lifestyle brands, building up to an expertly curated, all-purpose boutique that is outdoor, fashion, homework, play, and beauty, to name just a few.
It's no surprise that the company was just named one of the top 100 fastest growing brands in San Francisco. That growth is not defined by volume, wholesale, or flash sales, unlike traditional ecommerce. As the son of a United Nations worker (and frequent traveler), Gathright knows how to move with intention.
"We don't need to chase sales. When you raise a lot of funding, you do need to go chase sales. With massive growth, sometimes you hit cliffs. What we've been cognizant of is saying let's make sure we grow the right way and build the right kind of partnerships."
Continued growth will flow through curation, and Gathright expects to see more fashion in the coming year.
"I want it to be for everyone – not just men and women, but kids as well. There's really no cool curated kid's sites. As parents, there's nothing more that we want than really cool stuff for our kids."
Beyond better partnerships and exclusivities, Gathright also hopes Sportique will begin building its own brands.
"I think you'll see some fun things where you watch us take what we've learned and apply it to something of our own."
What trend do you see in ecommerce?
"When I first started ecommerce, if you shipped within 3-5 days, and it arrived to someone with 7-10 days, that was actually pretty good. Now, if you don't ship same day, and it doesn't arrive to me within two days, you suck. We're going to see who are the players who can get products to people the fastest.
I was in D.C. recently, and I saw a robot going down the street and doing a delivery. And I thought that's the future – it's going to be really automated. You're having robots run entire warehouses, well now they're going to have robots deliver. And deliver within the hour, just like Instacart does with their groceries."
Orit Hashay, Founder of Brayola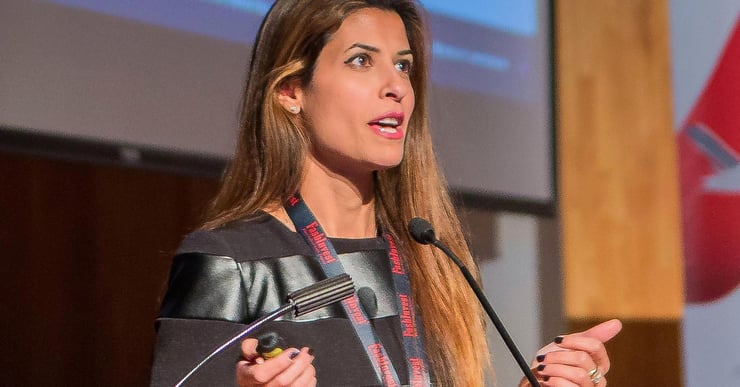 For many women, a bra "collection" amounts to a few well-worn, ill-fitting pieces, if that. "Many women will tell you just one!" says Orrit Hashay, founder of Brayola, an Israeli startup that uses crowdsourcing and analytics to help women around the globe find the perfect bra size and style.
"My vision was to help all women, all sizes. It doesn't matter if you are 15 or 50, if you buy bras for $20 or $200."
Brayola was born out of Hashay's personal pain when bra shopping. Sensing a demand for a more personalized, sensitive shopping experience, she drew upon a community of women and early adopters.
"I went to different bloggers and spoke to many women experience specific kinds of bra pain. Women enjoy share information. I even made it a game and told the women to put all the different bras – "here is my daily bra, my sexy bra, my t-shirt, my sports bra – together!"
Today, the Brayola team needs just one bra to begin building a virtual drawer for each user. Through a series of questions, Brayola guides each customer through a sophisticated recommendation algorithm that matches bras with the preferences of similar women.
Hashay, who also developed a popular "Yelp"-like app in Israel featuring user reviews of wedding providers, loves to build community around a specific value. For three years – and by design – Hashay sold zero bras, instead focusing on developing a holistic, detailed community among women.
"I couldn't care less about the money. It was about collecting and building a community of women and learning about the bras that they have. I opened the shop just three years ago. In 2015, we generated around $2 million. Last year, we generated around $10 million. This year, we're above $20 million, and next year we'll be above $40 million."
What do you think is the reason Brayola has been a success?
"When I started the company, and I wanted to raise seed money, I found out I was pregnant. I always compare the time of Brayola with the time of my kid. I raised the money when I was pregnant. Most of the time you'll start the company with co-founders. I was exceptional: I was a female, single-founder, I didn't have a team, and I wanted to get money from people while I was six months pregnant!
It was difficult, as always. But you only need one to believe in you, and I found one. I did exactly what I told him: I launched the company when my baby was four weeks old. I think Brayola started from a point that everything was exceptional. In order to build a company, you need to understand that everything will be difficult. Yes, it's difficult, but you will make it. Difficult is good."
Shea Durfey – Founder of Shea Baby Boots & Shea Michelle Buckle Designs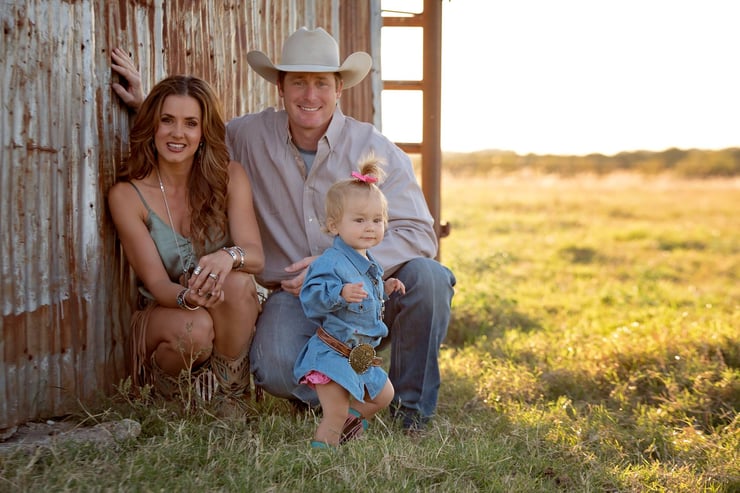 "If my parents weren't rodeoing, they were starting businesses," says Shea Durfey, the co-founder of Shea Baby Boots and Shea Michelle Buckle Designs.
Durfey followed in her family's footsteps, rodeoing full-time while overseeing successful baby boots and buckle ventures alongside her husband Tyson. Entrepreneurship, of course, is its own rodeo, and Durfey has earned her fair share of victories in this arena.
Durfey leveraged her contacts in the rodeo industry to expand the scope of Shea Michelle Buckle Designs. The first sale came through word-of-mouth and good old fashioned persistence.
"It was me calling up associations and seeing if we could have the opportunity to bid on their belt buckles at their events," Durfey says.
With a buckle company, calls to 15 associations might result in just one bid for business. If Durfey could advise her younger self, she'd stress patience above all else.
"Be patient with the growth. Don't be in a rush."
Having an online business that can be managed anywhere is perfect for Durfey, who is often on the trail with Tyson and an exuberant one-year-old.
"Now that I'm a mother of a busy one-year-old, being able to have online businesses makes it very helpful because I can work at home, at the office, or with my husband on the road to rodeos. Having your own personal business is an amazing opportunity. Being able to run it from home is even better."
Both Durfey's ventures run through Shopify, and she values the responsive, immersive platform. Shea Baby Boots went live with nearly 200 pre-sale orders, highlighting the value of a great, edit-friendly website.
"For us, doing those pre-sales and the exciting launch was a huge thing because it allowed the word to spread through social media and there was a hype about the product."
What is your top recommendation for new store owners?
"Be unique. Try and set yourself apart from the other stores. Set yourself apart, whether it be something different on your website or through social media. Don't be afraid to be unique because unique is what sells."
Jordan Schau, Co-Founder of Pure Cycles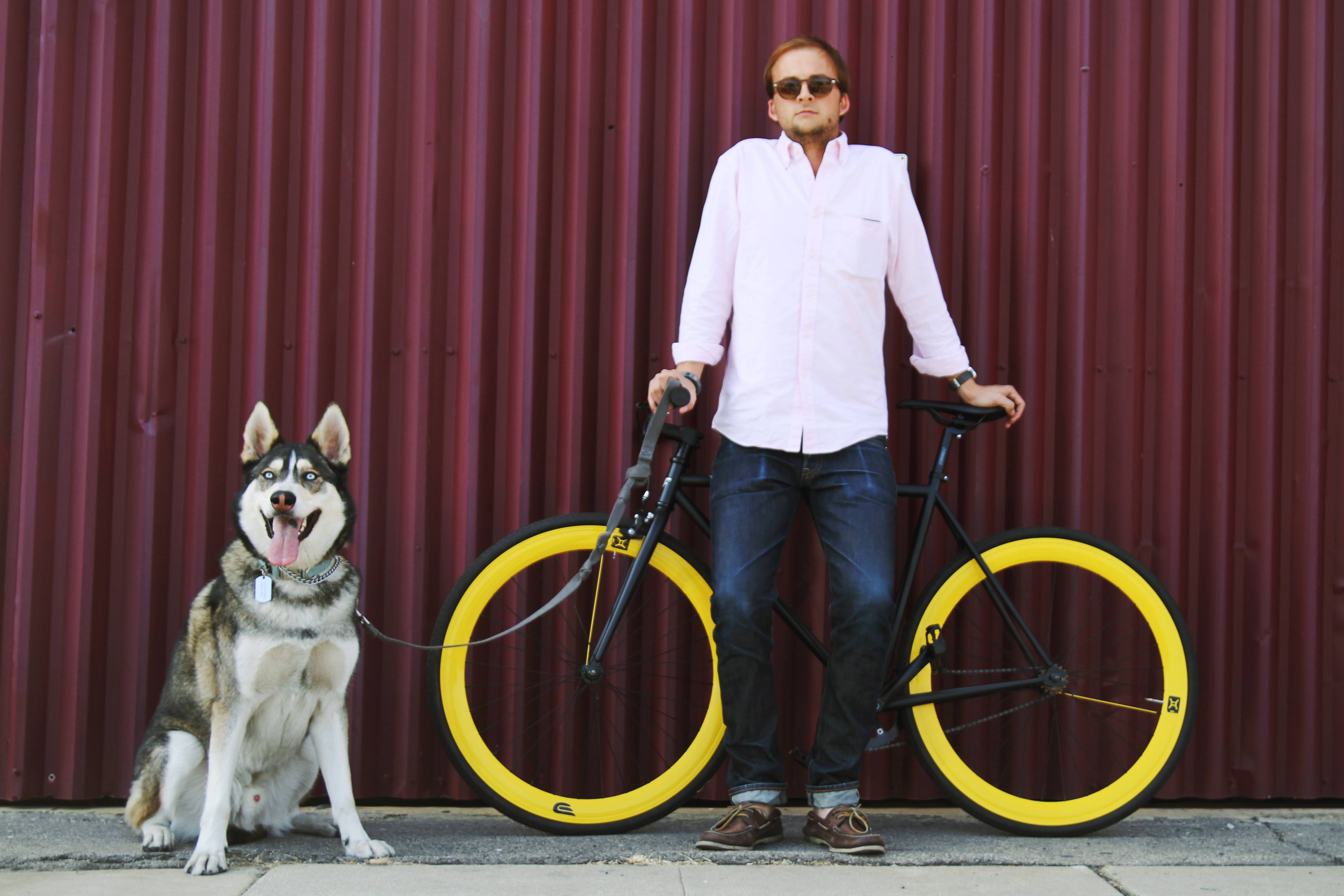 If doing something that's second nature is like "riding a bike," what's it like to build that bike? For Jordan Schau, co-founder of Pure Cycles, it's a constant hustle.
Pure Cycles began when Schau, his brother Zach, and childhood friends Austin Stoffers and Michael Fishman surveyed their college campuses and noticed a real lack of affordable, colorful, cool bikes. Entrepreneurship was a common thread through the groups respective families, and everyone rode bikes throughout their childhood. Still, Schau knew he'd be embracing the occasional detour.
"None of us had tremendous bike knowledge, per se. We all rode bikes as kids but we weren't like really bike nerds. We just learned very quickly."
The first shipment of Pure Cycles arrived in December 2010. Naturally, they built their network by hitting the road. A plan inspired by – and built for – college kids soon grew into something greater:
"We filled our cars with bikes and got on the road and drove around all the L.A. stores. They would all buy bikes at the time, and we had a pretty healthy internetwork in L.A. that kept us growing in those early days.
There was such a demand for these bikes, especially in Los Angeles, that we'd call up a random dealer nearby and they'd say 'ok, yeah, we want 10.' And then they would tell their friends 'hey, these guys have sold bikes that everyone wants.' And so, another dealer would come and they'd order 20."
Almost seven years later, Pure Cycles has sold hundreds of thousands of their bikes – from the popular "fixies" to single speeds to geared – worldwide. Schau credits Facebook ads and the highly photogenic design of the bikes as a contributor to Pure Cycles' ecommerce success.
"Since our product is so visual – I mean such great lifestyle images – it makes it really easy to get that visual in front of somebody without it feeling like a banner ad on a random web site."
The brands first retail pop-up has just opened in Culver City, Calif., and will co-exist alongside an existing, robust wholesale and retail operation.
What is your top recommendation for new store owners?
"My general response to that type of question is just to test everything. And then – as much as I hated it at first – to have one of those email things that grab emails when they land on your site. Email is a lucrative channel. If you can get your head around the way it looks and the way it functions with people I would recommend it. Testings and gather emails."
Follow the journey of other ecommerce professionals by subscribing to Ecommerce Magazine.