Six years ago, looking down at a rack of bikes on the University of Wisconsin campus, Austin Stoffers, Michael Fishman, and Zach Shau realized that style and affordability were equal but oft-ignored parts of the bicycling experience.
Jordan Schau, brother to Zach and a childhood friend to Austin and Michael, was an all-around computer-whiz attending Columbia. He soon joined the effort reshape the bicycle industry. And so, Pure Cycles was born – or, rather, Frankenstein'd.
Pure Cycles (formerly Pure Fix) launched with the belief that biking – even on errands, for exercise, and with family and friends – should be experiential.
Complex gear and high costs – the things that make your visit to the bike shop so intimidating – are a common experience, especially for the overworked, under-caffeinated college kid. Says co-founder Jordan Schau:
"We noticed this trend happening in L.A. – where we were all from – where kids were kind of Frankenstein'ing bikes into modern day six-gears with crazy colors. It sort of started this movement. We thought, 'Hey, why don't we develop those kind of bikes and market them towards college kids as fully complete, set-up bikes?'"
The plan – a series of no-frills (but colorful!) fixed-gear bikes that look good and ride even better. When you pedal forward, the wheels move with you. When you pedal backward, so too go the wheels, hence the "fixed" label. Jordan and the group believe that 'fixies' offer a more fluid, personalized riding experience.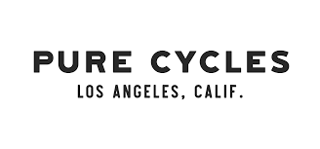 Their first order of 165 bikes sold out in just two weeks.
Six years later, Pure Cycles has thrived in an Omni channel marketplace, diversifying its product range and selling hundreds of thousands of bikes to mom-and-pops, mass retailers, and online customers. A staff of twenty now operate out of a 40,000 square-foot space in Burbank, Calif.
It's been an exciting, challenging journey, and one that Jordan insists remains spirited and entrepreneurial. We talked with Jordan about the secret weapons in ecommerce, the unique challenges of fulfillment in the biking industry, and the importance of refinement across channels.
You Don't Have To Reinvent The Wheel. But You Do Have To Refine It.
Pure Cycles found its first manufacturer on Alibaba, the world's largest ecommerce retailer.
"[Alibaba] is an excellent tool, if you know what you're looking for," Schau says. Components are the core of any bike, and crafting an early prototype with mainstream parts was not a challenge for the nascent brand. He elaborates:
"The nice thing about bikes is they're made up of a lot of components that come from a lot of different places which are manufactured by name brand guys. You've got Shimano, you've got SRAM, you've got Tetra. We didn't have to reinvent the wheel, no pun intended, to get mainstream stuff on our bike. We created the build materials and picked the colors and went from there."
That early, low-barrier access was essential, and Schau soon learned that a bike manufacturer can get much more involved. Refinement is at the core of the customization and care that Pure Cycle has built over the years. In an industry reliant upon seasonality and model years, constant refinement offers a competitive advantage.
"We just came out with our first set of five bikes – one was called the Juliet, and then the next time we ordered, which was a month later, we tweaked it and improved it," Schau recalls. "It was still called the Juliet. And we just kept doing that – refining, refining, and refining – which was atypical for the bike industry but kind of gave us a little bit of an advantage with stores and dealers."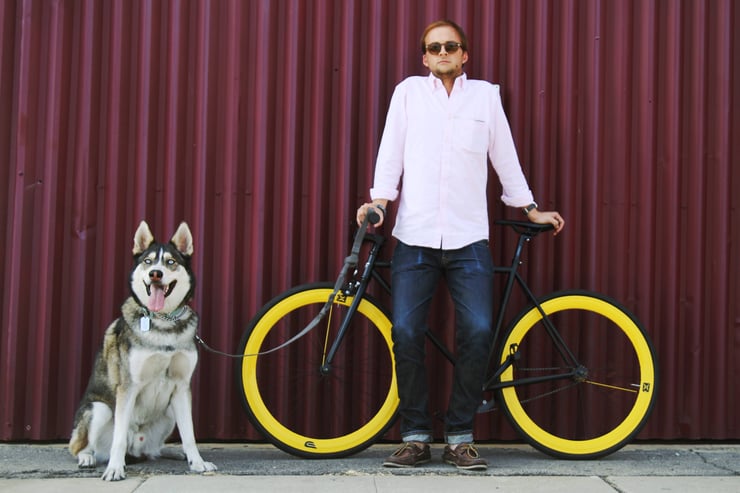 Seven years later, Pure Cycle is pushing to make everything in-house, and just opened their first retail pop-up in nearby Culver City. Schau's greatest advice for new ecommerce entrepreneurs?
"Test everything."
Search For – And Solve For – Pain Points. Secret Weapons Are Welcome.
In the excitement of buying a bike online, it's easy to forget that most bikes come in a box and require assembly. Returns – inspired by faulty assembly or a host of other DIY issues – are commonplace. Schau noticed this industry 'pain point,' creating the space for one of Pure Cycle's greatest success:
"One of our big innovations we've done is direct to your door, fully assembled bike delivery. We've pretty much leveraged our big dealer network. We have 500 stores across the U.S. We work with them and a few other partners to deliver fully assembled bikes to people's doors, which is pretty awesome."
Pure Cycles was one of the first thousand stores on Shopify, and Schau keeps a quick pulse – "I stalk the hell out of a lot of other ecommerce sites" – on emergent apps and tools. The Rebase app, which helps Shopify owners manage social, is a recent favorite and something of a secret weapon.
"It does a lot of cool stuff that Shopify doesn't have," says Schau. "The big one for us which we love is the product tagging for Instagram. Our products are so photogenic and there's like 50,000 relatively unsolicited posts with #purefix on them. It's awesome to be able to use those photos in our product pages and marketing."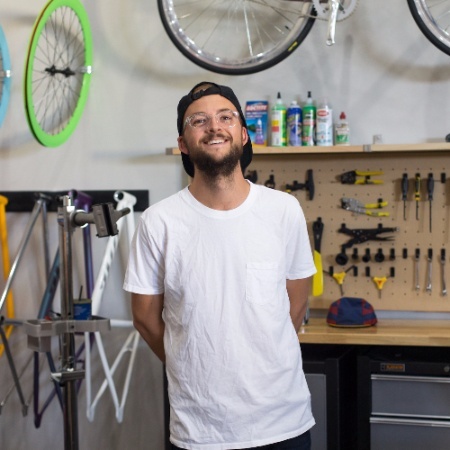 Some secret weapons – like having a pair of childhood friends who rarely disagree and share in a remarkable mission – can't be foreseen, even for Schau. But some – like welcoming feedback and rewarding a loyal network – can be developed, embraced, and enlivened.
Pure Cycles is proof positive.