What to Expect from the First-Ever DTC Day East Event
DTC Day is a full day conference exclusively for brands and retailers. DTC Day is happening twice every year with the first ever event, DTC Day East happening in New York City on May 31st, 2019.
The conference was started because it's almost impossible to find a conference that has a brand or retailer's best interest in mind. Agencies and sales people are handing out their business cards left and right. So, brands and retailers avoid networking because 90% of the crowd is trying to sell them.
DTC Day is a place where brands and retailers can network with people who they can be sure are experiencing similar problems as they are. This DTC Day East, the most innovative brands will be on stage to show you exactly what's working for them right now in 2019 and what their plans are for the future.
What Will Be Covered at DTC Day East?
With over eighteen keynotes and six panels, DTC Day will be packed with content from the most innovative brands. Here are some of the topics we'll be covering:
Raj Nijjer, VP of Marketing at Yotpo will presenting the official 2019 State of D2C exclusively at DTC Day alongside Kate Fernandez, the Brand and Content Director at Winky Lux.
Discover the latest marketing trends in the direct to consumer industry as Yotpo unveils the latest in State of D2C Marketing. The 2019 report is designed to establish a benchmark for eCommerce marketing practices as digital-native and legacy brands compete in the D2C arena.
Data includes:
eCommerce KPIs
Investments in eCommerce Experiences: customer content, referrals, loyalty programs
Investments in Marketing Channels
Top acquisition channels
The talks highlights real-world advice from Kate Fernandez, on how D2C brands can use this survey data to their advantage. Apply to attend here.
Aaron Orendorf, the former Editor In Chief at Shopify and founder of IconiContent will be leading the future of DTC keynote to kick off the event.
The future of DTC commerce is dominated by predictions and buzzwords. Retail isn't dying. Customers don't want VR, AR, AI, or to buy via voice. And native social selling is broken. That doesn't mean you shouldn't keep an eye on "trends." But it also doesn't mean you should build your future on them.
Today and tomorrow, three pillars drive growth:
Content: Owned audiences through storytelling
Commerce: DNVB's single most important acronym
Community: Beyond "channels," putting customers at the center
Join Aaron for a State of the Commerce Union, slammed to the hilt with data, frontline experts, and practical examples you can put into action. Apply to attend here.
Benjamin Cogan, Co-CEO of Hubble Contacts and Nik Sharma, Former Head of DTC at Hint Water will be sharing strategies they've never shared publicly on how they took their brands to $100 million. They will be getting into specifics on how they leverage social to explode their brands.
Logan Young, the Director of Acquisition at Tuft & Needle alongside Mike Grillo, the CEO of Gravity Blankets will be sharing their growth strategies. Mike took Gravity Blankets to $18 million in sales in its first year including being named the best invention of 2018 by Times Magazine.
With conversational commerce being a hot topic in 2019, we'll be sure to cover it. Ben Parr, the President of Octane AI alongside Arri Bagah, the CEO of Conversmart will be showing you why consumers prefer messaging as their primary communication method and why it's changing the way consumers are shopping today.
Arri Bagah will be taking you back to 1966 when conversational marketing started, how we got to where we are today and why you should take advantage of it now. If you'd like to be a part of this next wave of underpriced attention, please apply to attend here.
Including more keynotes and panels around how to build brand equity for DTC brands; how to impact the lives of your community as a brand to gain more trust; how to expand your brand globally; why brick and mortar should be a part of your marketing plan as a DTC brand in 2019; how to bring your brand's vision to life and much more.
Apply to attend here.
Who Is Speaking at DTC Day East?
DTC Day East has a total of 22 speakers from some of the most innovative brands including Steiner Sports, Hubble Contacts, Tuft & Needle, and more.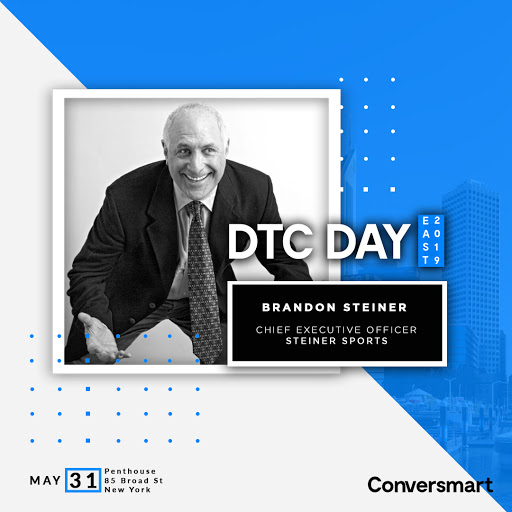 Brandon Steiner is the founder and chairman of Steiner Sports Marketing and Memorabilia, the largest company of its kind in America. In addition to Steiner Sports, Steiner is a premier motivational and inspirational speaker. Steiner has spoken to world-class organizations such as the New York Yankees, BMW North America, Nike, Live Nation, Cornell University, TEDx and Harvard Business School.
Aside from speaking to audiences, Steiner is a permanent fixture in the media as a regular on ESPN NY Radio 98.7 FM and as co-host of Yankees-Steiner: Memories of the Game on the YES Network. I have appeared frequently on CNBC, CNN, MSNBC, ESPN, and in newspapers including the New York Times and the Wall Street Journal. Steiner is the author of Living on Purpose: Stories About Faith, Fortune and Fitness that Will Lead You to an Extraordinary Life, The Business Playbook: Leadership Lessons from the World of Sports and You Gotta Have Balls: How a Kid from Brooklyn Started From Scratch, Bought Yankee Stadium, and Created a Sports Empire. He lives in Scarsdale, New York, with his wife, Mara and children Crosby and Nicole.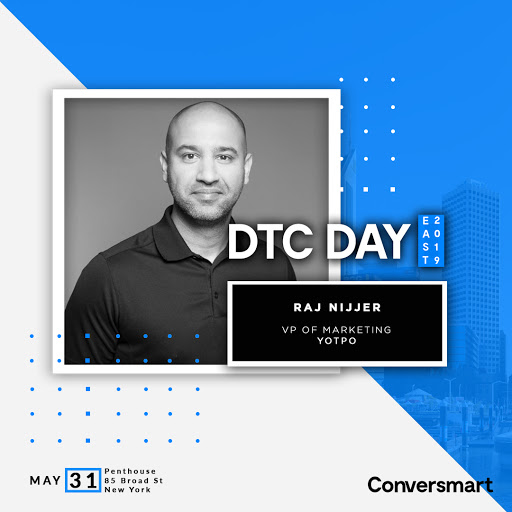 As VP of Marketing, Raj oversees brand marketing for Yotpo, an integrated commerce marketing platform in New York. Prior to joining Yotpo, Raj spent four years at Yext in multiple executive roles through its IPO in 2017. Raj also spent nine years at GoDaddy in leadership roles launching innovative product lines with ten patents issued, eventually leading GoDaddy to a PE buyout in 2011, inclusive of an IPO in 2014.
Raj received his Bachelors of Science degree in International Management and his MBA from Arizona State University. In his free time, Raj is an avid speaker on all things tech, retail, eCommerce and startups, an angel investor and board advisor to startups.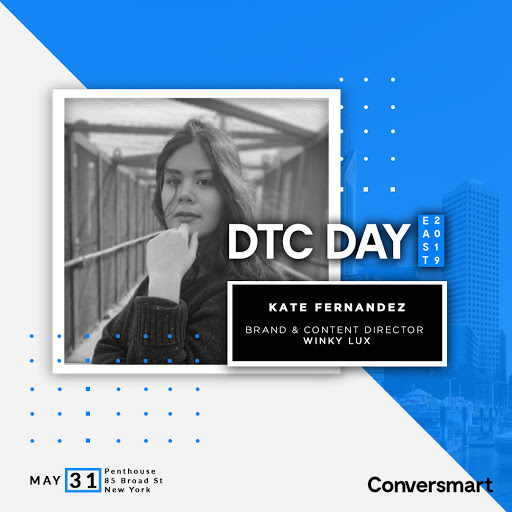 Kate is a startup savvy marketer specializing in brand and product messaging, creative campaign production, consumer insights, and partnerships. Her experience in eCommerce, advertising and international business has led to collaboration with high profile clients and partners including Kendra Scott, Virgin Atlantic, and Glenfiddich, among others.
As Global Brand Marketing and Content Director for Winky Lux, Kate partners inter-departmentally with Creative, Digital, PR/Social, Wholesale and Retail to realize the brand vision and drive an omni-channel approach.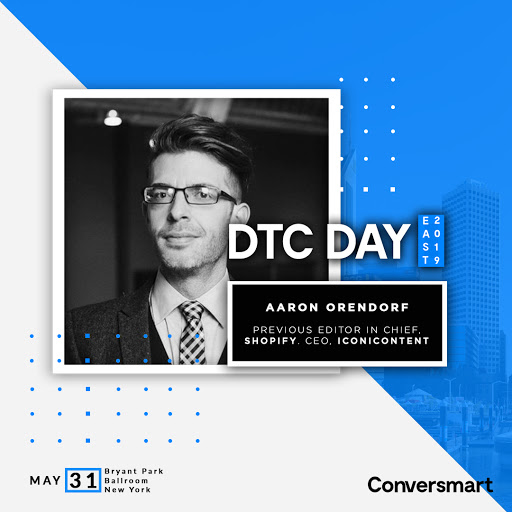 Aaron Orendorff is the founder of iconiContent, a strategic agency "saving the world from bad content". His work has appeared on Mashable, CMI, Entrepreneur, Business Insider, Inc., Success Magazine, The Next Web, and more. Previously, Aaron was also the Editor in Chief of Shopify Plus, host to some of the world's fastest-growing digitally native vertical brands like Fashion Nova, Allbirds, MVMT, Pura Vida, and Purple as well as DTC sites for GE, Nestlé, and The New York Times.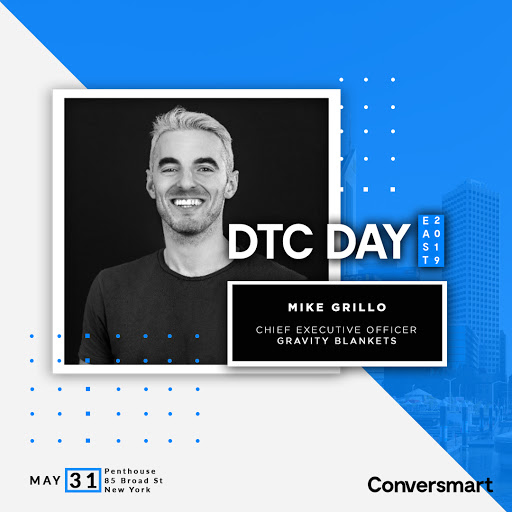 Mike Grillo is CEO & Co-Founder of Gravity Products, home to the wildly popular Gravity Blanket and a range of other wellness products. In this capacity, Mike oversees brand strategy, product development and corporate operations, and endeavors to build Gravity into a global sleep and relaxation brand. Prior to Gravity, Mike built a successful career at large and mid-sized ad agencies, most notably as an early employee of Gary Vaynerchuk's eponymous agency, VaynerMedia. Mike has a deep passion for wellness and hopes that Gravity can play a meaningful role in advancing the national dialogue around mental health.
If you are a brand or retailer looking for an exclusive community where you can network and grow then DTC Day would be perfect for you. This first-ever event will be packed with tons of amazing content from some of the world's most innovative brands. We hope to see at DTC Day East 2019 in New York City on May 31st 2019.