Sometimes, it's important to take a moment to celebrate and showcase the achievements of the courageous women making daily strides in the business world. That's why we've compiled a list of some of our favorite female Ecommerce stars, from entrepreneurs to strategists, philanthropists to consultants. Discover some of the top names in ecommerce today and their innovative creations. Allow their stories to inspire, reminding you that every dream is within reach!

Inspired by this list of rockstar women? Learn how to increase profits in your own ecommerce business today.


France may be the capital of lingerie, but it wasn't until Agathe Molinar founded Lemon Curve in 2011 that women from the land of "oh la la" could browse and purchase their bras and underwear in a dedicated online marketplace. Agathe is on a mission to empower women from the inside out: "I do really think that when you have a good pair underwear and bra on that you have more self confidence," she says. "In the mornings when I choose my bra, when I have a big appointment during the day or something, I choose the one that will give me the most energy!"
Tiffany Lin: Marketing Consultant and Entrepreneur
Tiffany fell in love with ecommerce while working at McKinsey, and her drive, conviction, and talent for the digital marketplace made her a sought-after expert in the digital marketing sphere. Tiffany has since helped drive exponential growth at Gilt and Cover FX, and has recently gone out on her own to found her very own startup.
A self-declared Christmas fan, Alice took her entrepreneurial smarts (a trait that runs in her family) and founded Outgift, a platform where she could help others find the perfect gift. Outgift allows customers to search for gifts based on age, occasion, gender, and relationship for that hard-to-shop-for person in your life.
Erika's ah-ha moment came as she was preparing a care package for a pregnant friend. Having been through the 9-month process three times herself, she began to wonder why there wasn't a service out there catering to women in this very important time of their lives. The Stork Bag, a subscription-based pregnancy care package, delivers a curated mix of healthy and helpful products for the mom-to-be in your life, from the first trimester to the postpartum period.
Bulletin is an all-female feminist merchandise destination where ladies can shop for unique finds while giving back. Bulletin works with all female brands, and 10% of all of their proceeds go to Planned Parenthood, so you can feel good about shopping there. Ali started out in publishing, which informed her entrepreneurial strategy: "We're trying to create stores as these editorial, almost media-like destinations rather than just an empty box with a bunch of different product categories thrown in."
Anastasia's entry into the world of ecommerce and web applications happened during a bartending shift when a customer suggested she learn to build Facebook apps, which at the time were the hottest thing on the market. Nearly a decade later, Anastasia's company, Build RX, has worked with an impressive list of clients such as Harrods, Universal, and Swarovski. They offer full ecommerce services (strategy, design, development, integration and post launch support), web applications, social media, and mobile apps.
Photo by Katy Belcher


Growing up on a dairy farm in South Dakota helped prepare Laura for the hard work of starting her own ecommerce business. Having launched her store in 2010 from her parent's basement, Laura has since built Filly Flair, an online boutique featuring breezy attire for the contemporary woman. The last years have shown explosive growth, and we can't wait to see what Laura has in store next!
This Indonesian fashion designer traveled around her home country, discovering that many craftswomen were living in poverty. Eager to make a difference in their lives, she founded Mahisi, an ecommerce shop featuring handbags made of locally-sourced, hand-woven fabrics and genuine leather, with all crafters receiving fair wages. "I wanted to combine my passion for design with giving back," says Angelina, "while promoting my Indonesian heritage and giving opportunities to women weavers."
This social media and community strategist is part of the powerhouse team behind Bright Dey, a digital marketing startup based in Austin. Ashley's impressive CV boasts leadership roles at companies like Roomify, Emarsys, and IndieGoGo, and her background in journalism and video production make her a one-of-a-kind choice for any company eager to take their social media to the next level.
If you are looking for a funky take on customized apparel, then look no further than Bow and Drape, offering stylish, high-quality T-shirts, hoodies, tanks, and totes with sassy, tongue-in-cheek phrases. Founder Aubire Pagano was dissatisfied with the custom clothing industry and wanted to create a brand where customers could create their own garments to express their unique style and sense of humor. You can browse Bow and Drape's line of sassy, ready-to-wear designs, or let them create a personalized item with whatever word or phrase speaks to you!
Ashley is the head of partnerships at Wpromote, the largest independent digital advertising agency in the United States. She manages relationships with all of Wpromote's third-party partners, including technology partners like Google and Facebook, solutions-based partners, and strategic partners. Ashley's background as a political aide and community manager in Canada leaves her perfectly positioned to handle the ups and downs of managing strategic partnerships and facilitating tailor-made digital solutions.
This French-born transformation and ecommerce strategy advisor operates between Paris, San Francisco, and Los Angeles helping retail, fashion, beauty and luxury boost their performance. In case you thought this work wouldn't keep Ammour busy enough, she's also the co-creator of eShopper Index, the E-Commerce & Omnichannel reference index based on the customer experience.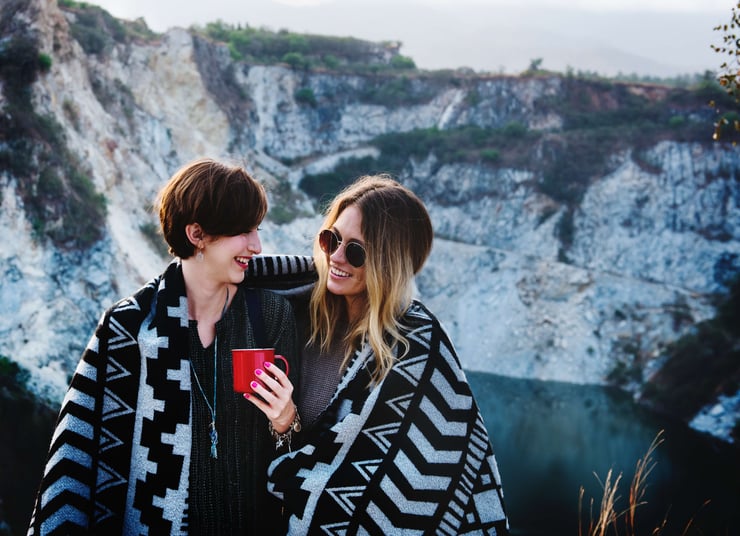 Photo by rawpixel.com


The universes of ecommerce and sports didn't have much overlap until Tony-winning producer Brisa Trinchero decided to venture from the theater world into the sports world. Her newest project, ShooWin, seeks to bring fairness back to the ticketing world, offering fans the chance to buy tickets at the start of the season at face value, effectively betting on their team's chance of winning. Brisa keeps one foot solidly positioned on Broadway as the managing direct of Make Musicals, a live performance investing and consulting firm based in New York City.
This Illinois-based boutique features trendy sweaters, stylish blouses, jeans, and accessories for everyone from the hip college student to the classy mom. Cristina started the boutique with the goal of providing a stable income for her family while getting to spend quality time with her kids, and she gets some time in the spotlight by modeling all Verclare's garments herself.
This digital strategist's motto is simple: "Always be providing that user with a better experience. There's always something on your site that could be improved." As a growth strategist for the digital marketing firm Multiplica, Danielle is the go-to girl for analytics and has helped countless companies fix the issues that are causing them to lose money. If you're ready to optimize your funnel and perfect your analytics, then look no further than Multiplica.
A trip to India in 2014 inspired Kirsten La Greca to create an online store where she could express her creative vision while giving back. Her first entrepreneurial venture, Rosa Gold, features monogrammed scarves, berets, and jewelry, plus adorable custom ring boxes and apparel for brides-to-be. Plus, with a portion of sales going to the charities Pencil Promises and Donorschoose, customers can feel good about every purchase.
Many women want to live an active lifestyle, but periods often get in the way. Yet many ladies find that tampons are not the right solution for them, as was the case for Lauren Schulte: "I tried 30 period products from all over the world to try and find something that worked for me," she says. Laura eventually decided to take matters in her own hands, creating The Flex Company, providing an innovative and perfectly designed menstrual disc, offering a safe, effective, and more environmentally friendly alternative for women.
This Georgetown graduate has built a stunning portfolio in the ecommerce space, having worked her way up to the Head of Sales and Strategic Partnerships at MPP Global. "If you're selling physical goods," Melissa says, "your goal is to meet the customer wherever they are when they're in that buying moment and looking for your product." Her business savvy has led her to advisor roles at companies like Integrations.io.
Photo by Jordan Donaldson


Nicole Cifani is a busy lady. When she's not breaking ground as the VP of business development at Matrix Industries, a Silicon Valley-based materials science company for wearables, she's heading up NAC Worldwide, a business she founded to use data to help companies grow. If that's not enough, she has her own blog, http://nicolecifani.com, where she uses her background in media theory and technology to comment on "technology, culture, and progress" in today's changing world.
Rachel knew at a young age that she wanted to be an entrepreneur, and spent the beginning of her career working as a marketer for brands such as Four Seasons, American Express, and Jetsetter. In 2014 after her work in corporate America forced her to meal prep in order to make healthy food choices to get through a packed day at the office, she launched Daily Harvest, delivering ready-to-blend smoothie blends developed by nutritionists. These days, Daily Harvest has expanded their reach, delivering soups, breakfast bowls, lattes, and sundaes.
Nadine Ghosn looked to her roots in Lebanon to inspire a brand that is as quirky and lively as it is classic. Nadine Ghosn Fine Jewelry offers diamond-studded hamburger rings, edamame earrings, and other enthralling food-based designs made with the care of a luxury product. With a crew of celebrities already spotted sporting her designs, Nadine is transforming the jewelry landscape, one charm at a time.
Stack Commerce focuses on promoting ecommerce through tailored editorials through partnerships with leading publications like Forbes, CNN, and Mashable. As the Partnerships Manager at Stack, Roya gets to use her ecommerce, software, and sales account executive experience to form and maintain collaborations with the best publications around. Keep your eye on Roya, as she is planning to launch her own LA-based ecommerce lifestyle brand catered to socially-conscious millennials.
This former advertising and marketing guru saw a gap in the market in LA, and to fill it, she headed west. Brooke envisioned a curated online space where high-quality clothing, accessories, and beauty products came together to create the perfect shopping experience. The result is The Dreslyn, a one-stop-shop for great designer clothing for the stylish and sophisticated woman.
Shannon left her artist's life in New York for Las Vegas to work with an old friend on Bikini.com developing a vision for the site, combining a great business opportunity with the chance to scratch her creative itch. Bikini.com has continued to grow, now carrying over 200 emerging designers from 25 countries and offering a curated, lifestyle destination for women of all shapes and sizes. Shannon is now president of the company, who also works on social media, content, budgets, photoshoots, campaigns, and much more.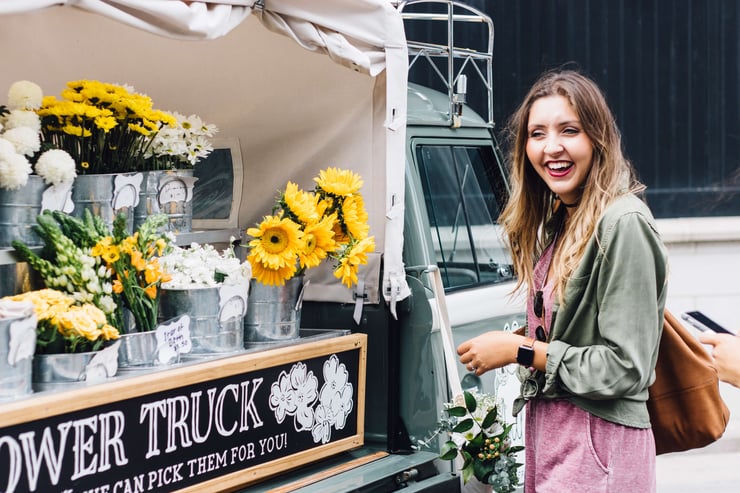 Photo by Katy Belcher


Whether you're an east-coast, west-coast, or middle-America mom, you won't be able to resist the adorable genuine leather boots for babies and toddlers on Shea Baby Boots. Behind the operation is the Australian designer, entrepreneur, and award-winning country singer Shea Durfey, whose life out west and involvement in rodeo culture inspires her eclectic and charming designs. Shea's a busy woman, also owning Shea Michelle Buckle Design, working on her music, and spending time with her rodeo cowboy husband Tyson and their daughter Praise Royal.
Do you love California? Then you'll love Elaina Millar's trendy yet classic T-shirt designs at California Limited. Elaina moved from working in social media at big names like Paramount and Sony to launching a brand that celebrated her home state. Browse funky hoodies, baseball caps, and accessories, or pick up a classic, high-quality tee to broadcast your love for the big CA.
Tina Tang's career has gone through many phases, from a Goldman Sachs trader to a personal trainer. But her main passion is jewelry, and recently she found a way to combine all her strengths into one with Iron Strong Jewelry, an ecommerce store dedicated to helping women celebrate fitness goals through empowering, customized charms, bracelets, and earrings.
Several years ago, Jen teamed up with Kena Paranjape to create Toronto-based Brika, a hub for over carefully selected 400 artisans to showcase their crafts. Not only does Brika offer an innovative ecommerce space where customers can browse one-of-a-kind goods, they partner with brands like Lord and Taylor and Hudson's Bay and own several retail locations where customers can experience the innovative crafts firsthand.
Emily's move to New York City meant falling in love with fashion, and after completing a master's degree at Parsons, she founded Emily Waters Design Studio. Here, she helps fashion startup founders bring their projects to market, from conception to design to production. Her talent, expertise, and connections in the industry have propelled her to success in a now-booming market.
Erika founded Tactile, a marketing agency dedicated to advancing and celebrating women and people of color, after seeing woman after woman struggling to make headway in a male-dominated industry. Tactile attracts "category disruptors" says Erika, and they finance their affordable Early Stage Startup Program through marketing jobs for bigger, more established clients.
A luxury candy boutique made exclusively for adults? Yes, please! Rosie O'Neille founded Sugarfina with her fiancé in 2012, sparking a candy-coated revolution in the Los Angeles area and online. Try their champagne gummy bears or limoncello cordial chocolates for the ultimate in sophisticated indulgence.