Hailing from rural Bowman in North Dakota, Ashley Alderson didn't have a lot of shopping opportunities in her area growing up. In fact, she says that it wasn't until later on, touring the country as Miss Rodeo America and that she discovered the exciting world of independently-owned shops.
"I just fell in love with boutiques across the US. Whether it was at a rodeo or in a downtown city somewhere, I loved that unique personal shopping experience. And I wanted to find a way to discover those boutiques and shop them when I got home."
Ashley had a vision of a website that would serve as a directory for shoppers to browse boutiques and where owners could connect with one another. Rather than running with her new idea at right away, however, she started working as the director of economic development for her region, helping small businesses develop their business and marketing strategies - a move which only deepened her passion for entrepreneurship. It was when her husband took a job in his native Wisconsin that Ashley, in a brand new place full of possibility, finally had a chance to create something new. Thus, The Boutique Hub was born.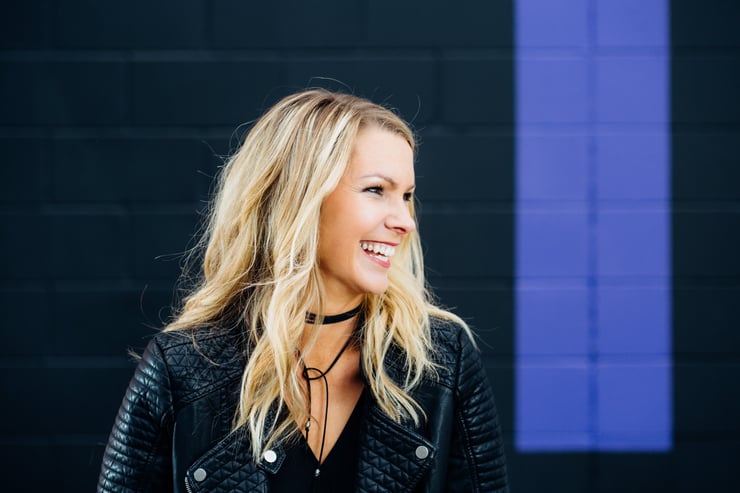 In its first year, The Boutique Hub was only a platform for boutique shopping, serving as a 'hub' where shop owners could showcase their offerings and shoppers could discover exciting new boutiques in their area. However, Ashley soon realized that she could have an even greater impact:
"Because of my work in entrepreneurship, business development, and coaching, I could see such a hunger in that community from all the boutique owners who really needed more education, networking and connection: they needed a hub."
That's how the second part of the platform began to take shape, Boutique Hub Business, offering education, training, and connection to independent boutique owners, merchants, and bloggers.
How Does It All Work?
On The Boutique Hub, boutique owners pay a monthly fee to be part of the platform and can choose from different membership models, including owners, wholesale brands and designers, fashion bloggers, and industry service providers and professionals, each vertical being a different membership type. They also offer educational resources, and host events and competitions.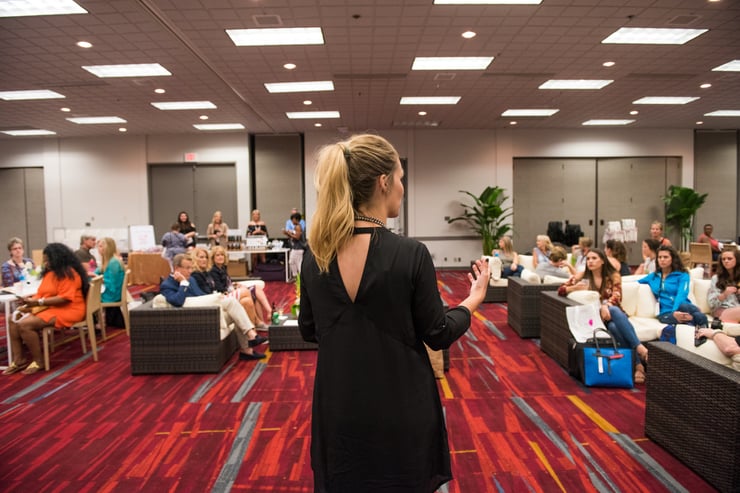 Their educational content and events are curated based on feedback they get from their members, a closely-knit community constantly looking to improve their work. The Boutique Hub offers four tiers of content:
Tier 1: Free content accessible to everyone
Tier 2: Content provided in membership training library
Tier 3: Additional courses, including live events such as the boutique summit
Tier 4: Boutique bootcamp for retailers and wholesale brands
Their events in particular have been a massive success, with the boutique summit last June selling out within nine days. They also recently launched The Boutique Awards, designed to benefit women across America in finding the boutiques suited to their needs, and as a way to celebrate burgeoning entrepreneurs. In a crowded market, Ashley correctly thought that driving recognition on a local level was the best way to offer exposure. Owners can then use their nomination or award as a marketing tool to drive press and foot traffic for the following year - another way The Boutique Hub is building and supporting community.
What Does Success Look Like? Offering a Personalized Shopping Experience
90% of sellers on The Boutique Hub have a traditional ecommerce site, but many have an omni-channel model, doing pop-ups, or have an ecommerce store but also sell on Facebook and other social media channels. Nevertheless, Ashley's mission is to help her community retain that personalized approach both on and offline that she fell in love with in her adventures across the country.
"A boutique is not aspirational fashion," she says. "It's attainable fashion, where a woman can go in and be treated like she is a true queen, find someone that will help her dress her body type, and help her feel beautiful and confident. So boutiques have an opportunity to change lives and help women fall in love with their bodies and feel beautiful."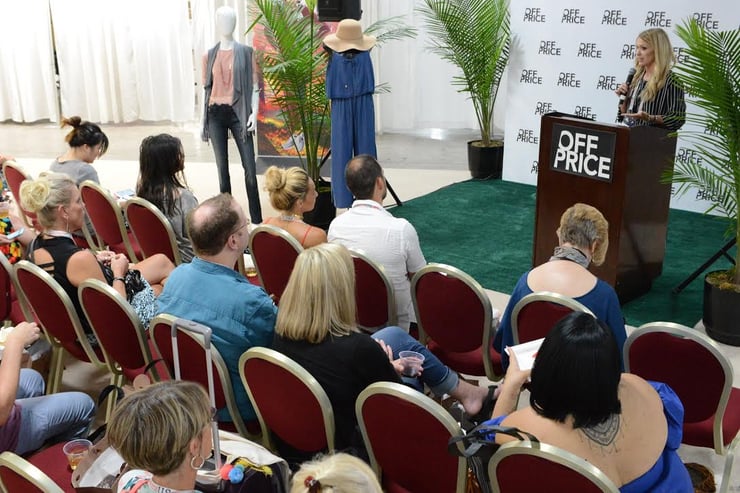 Ashley is steadfast in her belief that customers are searching for this kind of personal connection, especially at a time when, in an effort to stay competitive in a global market, retail outlets have sacrificed quality and service in order to offer a better price. She sees a shift taking place, and suggests that boutique owners have the unique opportunity to meet their customers where they want to be met and earn their trust:
"The reason customers moved away from big box stores is that they wanted a personal experience. So for a boutique to be successful in the ecommerce landscape, they still have to somehow provide that personal experience and authenticity to the consumer. So they are responsible for inserting themselves into their brand or really humanize their brand, thus having the opportunity to touch their consumer in a deep way."
With all the changes happening in the boutique industry, she says, it will be the owners who master the art of personal connection who will benefit the most. Platforms like Shopify, Ashley tells us, create an awesome opportunity for retailers, offering tools that give boutique owners a leg up in a competitive industry.
Tips From a Seasoned Professional
As a business owner herself, Ashley describes herself as "a total nerd when it comes to learning" and "very hungry for new ideas across all types of industries." She tries to go to trainings and work with business coaches on a regular basis, and fills her extra time with audio books, blogs, and podcasts. She sites Brendon Burchard, Amy Porterfield, and Jon Loomer as just a few of many inspirational voices who have impacted her journey as a businesswoman.
To boutique owners just starting out, whether online or offline, she suggests creating an authentic brand that feels human, and being consistent across the brand, message style, communication, and how you post on social media. Plus, don't underestimate the work you'll have to put in:
"Sometimes people in ecommerce think that 'if I build it they will come.' It's the biggest misconception out there. They think 'I'll just build a website and it's all going to be gravy from there.' It's not: it's really hard work. So you need to be prepared to dig in, do some research, price out products to get the best price you can and understand your margin."
In a perfectly poetic metaphor, Ashley says that she looks at successful boutique owners like four legs of a chair. These legs, however, can surely be applied to any business owner. They are as follows:
They have to be a great buyer. They have to have a great style knowledge and known how to buy at the right price at the right time.
They have to be a great marketer and know how to share their message.
They have to be great with numbers. They cannot avoid doing their bookwork, it's the most important thing they can do on a daily basis.
They have to build relationships, with consumers online but also with their team, empowering their employees to work alongside them.
As for Ashley, she'll keep on working toward inspiring entrepreneurs to achieve their dreams, and change the lives of those around them while they're at it:
"Our mission is to impact the boutique owners personally. When we do that, we impact their family, we impact their staff, we impact their staff's family, and we impact the community around them. We're really interested in changing lives and communities."