The average doctor's visit in the U.S. takes about 12-13 minutes; most of that time is dedicated to collecting a patient's information.
But what if the patient has a condition – like erectile dysfunction – that's often stigmatized, if acknowledged at all?
Roman, a cloud-based telemedicine start-up, is working to break down the barriers facing young men with ED. Through the app, young men can screen themselves for ED, connect them a physician, and set prescriptions (in subtle, sleek packaging) for home delivery.
Why ED Treatment Matters
Founder Zach Reitano was inspired to start Roman after his own early struggles with ED. Reitano's father is a physician specializing in sexual health, and Zach's patient experience quickly revealed that the ED was the first sign of some serious heart problems.
But Reitano knew his comprehensive patient experience was all-too-rare; only about 18-30% of people (depending on the age group) get treated for ED, and 80% of Viagra purchased online is counterfeit.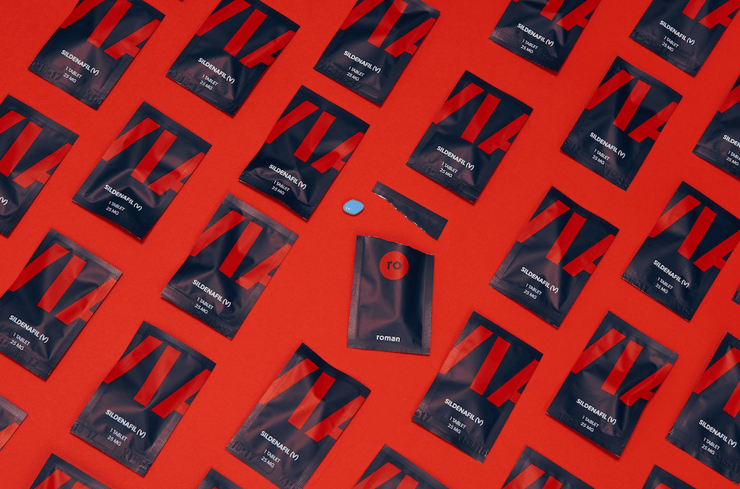 Reitano likens erectile dysfunction to a check engine light; so many systems are required to have a healthy erection, so if something is wrong, it's a clear barometer for overall health. Viagra ads, rich in innuendo and appeals to older men, don't speak to the clear, broad challenges the condition presents for men of all ages.
"It's often the first sign of diabetes, heart disease, high cholesterol, high blood pressure, obesity, and depression. When one thing is slightly off, oddly enough, a diminished erection can be the first sign," Reitano said.
We talked to Reitano about his mission to make Roman the most affordable, efficient, and seamless way for someone to get treated for ED medication.
How to Build a Consideration Purchase
Like all ecommerce companies, Roman must keep an eye on abandoned carts. But Reitano reads that metric a little differently – the questions that Roman asks upfront can take between 5-15 minutes, so it's paramount that they're in the right order and make the customer feel comfortable. For Roman, the abandoned cart is really the abandoned visit.
"Email has been useful. People are comfortable sharing a certain amount of information. With retargeting, you must be sensitive to someone's condition. You can imagine retargeting can get complicated when things are incredibly personal. For us, this is such a clinical matter. It's a knee brace," Reitano said.
Starting the process is a high burden for any user, but, at the same time, there's a greater commitment once the process has begun.
Roman is not integrated with insurance, so the cost for a pill (which can range from $2 to $63 a pill) comes out of pocket. Building their own tools from scratch has enabled Roman to follow through on most of the dynamic visits.
"We built the patient application, the physician EMR, our pharmacy software, and we even built our own pharmacy. That experience just has to be perfect, and everyone has to have the same exact information. That's why we decided to build our own [tools] because it gives the patient the best experience," Reitano said.
"We didn't want to be full-stack for full-stack's sake – although that's fun to say. It's truly just because it leads to a better experience."
The Two Most Important Days for Every Roman User
Roman Pharmacy Network sets each user on a clear, considered path: the first milestone (Day One) is when a man recognizes the condition and gets treatment through Roman; the second (Day Two) is when he no longer needs the medication.
"The first day is the day they get treatment and they're able to be intimate with their partner. We also set them on a path of day two – order lab work for them and review it for free, tell them about their ranges and recommend what to do next, discount services for physician check-ups, and personalize treatment plans," Reitano said.
Age is highly correlated with ED, but it's not the sole or dominant factor. Health is the most important variable. As Reitano explains, "People can lose 20 pounds, stop smoking, stop drinking, and if their blood vessels weren't damaged to such an extent, they can no longer need the medication."
Roman's treatment plans aim to make the important journey through ED, wherever it may lead, as easy as possible.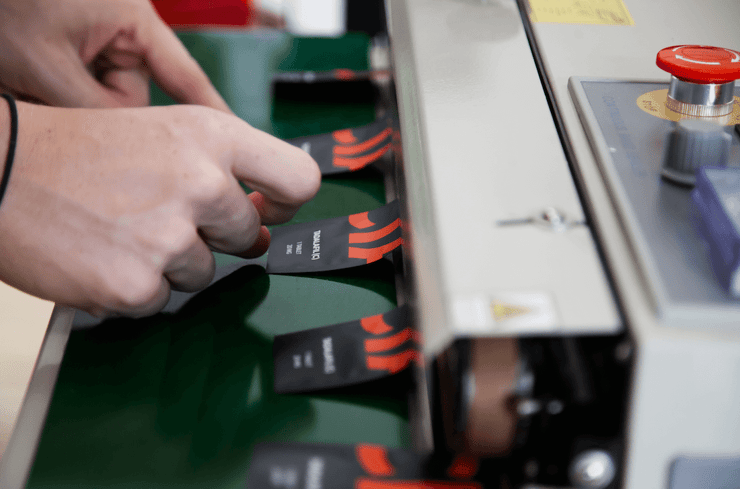 The company hopes to treat more conditions in the future, but it wanted to begin with ED. According to Reitano, shame or shyness has no place when it comes to a condition that often reveals so much about the heart, mind, and one's overall health.
"When someone experiences a diminished erection, it's embarrassing only because of the time in which it reveals itself. It reveals itself when someone is vulnerable," Reitano said. "But when people think about it on an intellectual level, it's silly that it has a stigma, because it's just blood flow. Stigmas for certain things exist if you treat them as if they are there."
As you learn from the journeys of other ecommerce entrepreneurs, take advantage of our marketing tools for growing your ecommerce business.