Self-care is the New Going Out
Meet Blume, an ecommerce startup focused on providing safe, sustainable period products for women and girls. Originally started in Toronto as Ellebox and co-founded by sisters, Taran and Bunny Ghatrora, Blume re-branded in early 2018 to adapt even more to their audience's needs.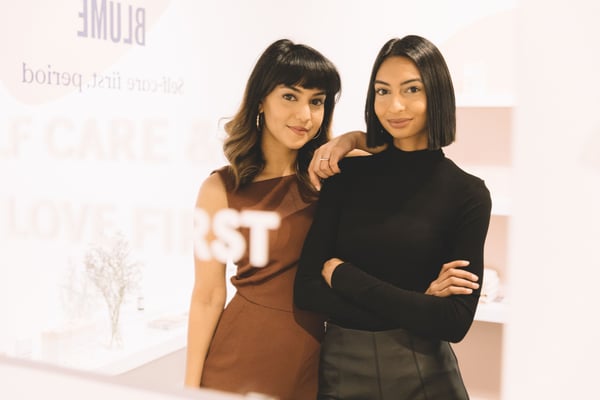 We recently spoke with Taran and Bunny to learn more about their journey and their tips for ecommerce success.

How did you start your company?

We wanted to start Blume to make an impact and take on an industry that has had little innovation for over 100 years. 79% of us use the same products that our mom's did. This means that 79% of us are STILL using outdated, potentially problematic products - simply because we were introduced to them when we were younger.

Blume was first started out of Taran's own need of not being able order organic pads and tampons online (and always running out when living abroad), while there was a subscription available for pretty much all other personal care products, such as men's razors.

Soon after, her sister and co-founder Bunny found out she had PCOS and that it was the reason for her very painful periods. She was unable to get a diagnosis for a long time, and not given a solution for her cramps, thereafter.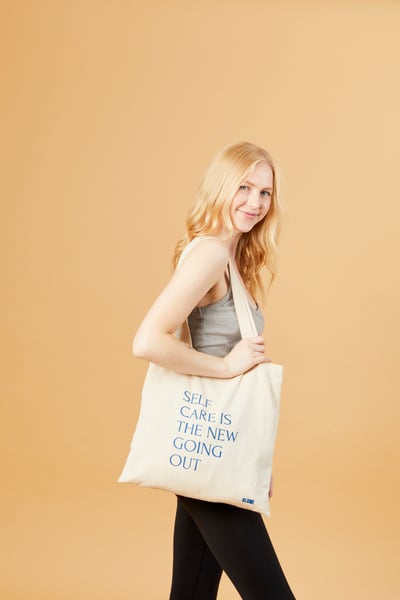 After launching, 60% of women told us they could pinpoint that their self esteem plummeted when they went through puberty.

We found the common thread in these problems was that because of the stigma associated with periods, innovation and change was held back in this space. Blume is closing that gap to be the brand girls grow up with, from education to all natural self- care products.
2. What type of products do you sell?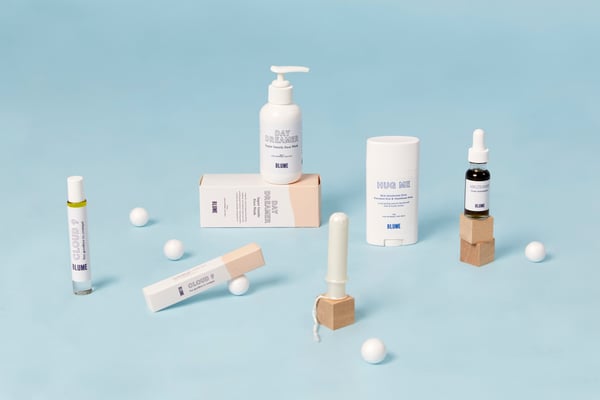 There has never been a comprehensive wellness line for teens for puberty and beyond. We feel that it is so important to feel spoken to at an age that often feels isolating.
Through this cohesive line of products, we avoid that fear and confusion that can come from disparate product offerings. It's also crucial to start off with the right habits that make sense for your body — rather than simply use whatever you're able to find on the shelves of your local grocery store or in your mom's bathroom cabinet.

We sell the following products a la carte:
Meltdown Blemish Treatment: natural blemish treatment that takes down acne overnight
Hug Me: natural deodorant that works for 24 hours
Cloud 9 Cramp Oil: essential oil blend that helps alleviate period cramps and symptoms
Daydreamer: a clean, creamy cleanser that is made with lavender and chamomile
For our subscription service, subscribers are able to change the frequency of their shipment to a frequency that best suits their needs. (monthly, quarterly). You can skip or cancel at anytime!

Our boxes start at $10.99 monthly for pad and tampon delivery. You can also add bundles like the Self-care or PMS bundle.

Where do you ship?

We ship all over North America.

What is your target customer demographic?

Our clients are girls and women of all ages looking to elevate their daily rituals, self-care routine or switch to clean, cruelty-free and vegan wellness and beauty products!

How do you teach yourselves about what's new in the ecommerce space and new marketing strategies to use for your company?

We turn to Shopify's Blog often, as well as chatting with other founders. Andrew Chen's growth guides are helpful as well. Most importantly, we are constantly testing!

What are your best performing marketing/sales channels?

Organic, direct and referral are a big traffic source for us, as well as Instagram and Facebook.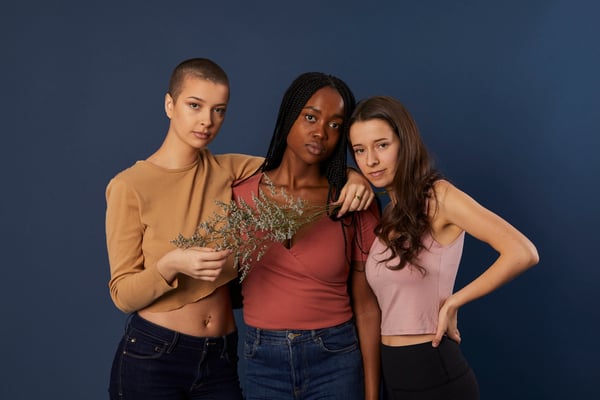 You recently switched to Shopify as your ecommerce platform. What made you decide to switch?

Shopify allows us to further customize the Blume experience with customers and has great analytics tools to increase engagement and LTV.

Which Shopify Apps do you recommend?
What's next for Blume?

So much! We're in a category that is largely under served and we are so excited about building the brand girls grow up with. We just closed a seed financing round and are building our team. If you're interested in joining the Blume team, please reach out to us at hi@meetblume.com.