Gmail's Dynamic Emails Bring Carts Directly Into Email
Last week, Gmail announced the launch of Dynamic Emails, an improvement that brings interactivity and engagement directly to emails. Prior to the update, emails have always been static in nature, often acting as a launch point into more complicated tasks and quickly become dated.
"Starting today, we're making emails more useful and interactive in Gmail. Your emails can stay up to date so you're always seeing the freshest information, like the latest comment threads and recommended jobs. With dynamic email, you can easily take action directly from within the message itself, like RSVP to an event, fill out a questionnaire, browse a catalog or respond to a comment," stated Aakash Sahney, Gmail Product Manager.
This is big news for ecommerce brands. In an industry where every click counts, being able to interact with stores and products all in the same place is a game changer. Starting today, AMP powered emails will work in Gmail; however, support for mobile Gmail, G Suite, Outlook.com, Yahoo, and Mail.ru are in the works.
If a recipient gets a dynamic email and the platform doesn't support it, instead they will just see a traditional static version. At this time, the offering does not support payments, either, so any call to action related to them will jump off to a secured cart. According to the AMP team, SparkPost, Litmus, Twilio SendGrid, Amazon SES, and Amazon Pinpoint already or will soon support the technology to produce AMP emails.
Sales Promotions and Abandoned Carts
In the example provided by Ecwid, brands are able to create standard promotions with personalized products, and users are then able to interact with the content in the email itself. The same process can be used for abandoned carts, too.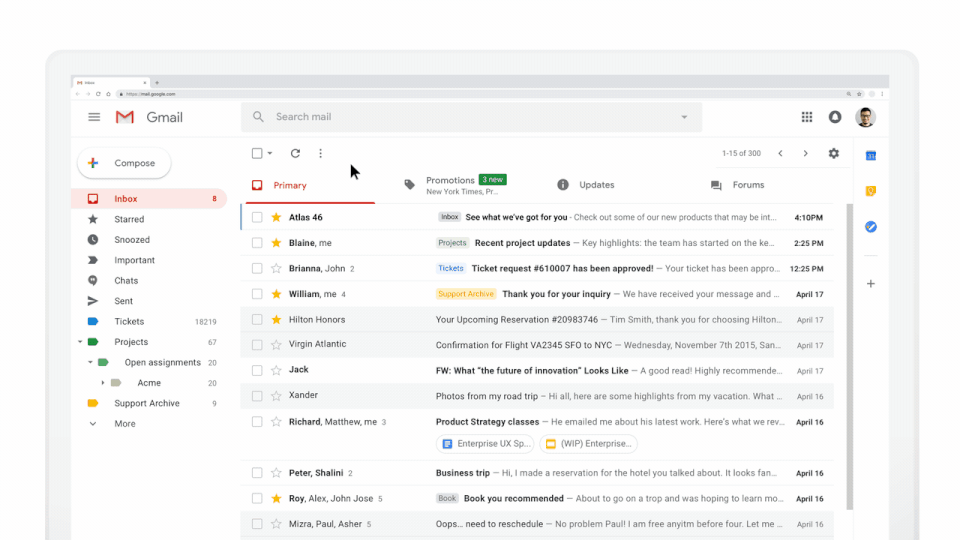 Real-Time Order Status Updates
Text updates, app updates, individual email updates, these are all common options for how customers stay up-to-date on the status of an order. AMP emails are looking to change this by dynamically changing the content in an email with the latest status in real-time, which in turn declutters your already overflowing notifications.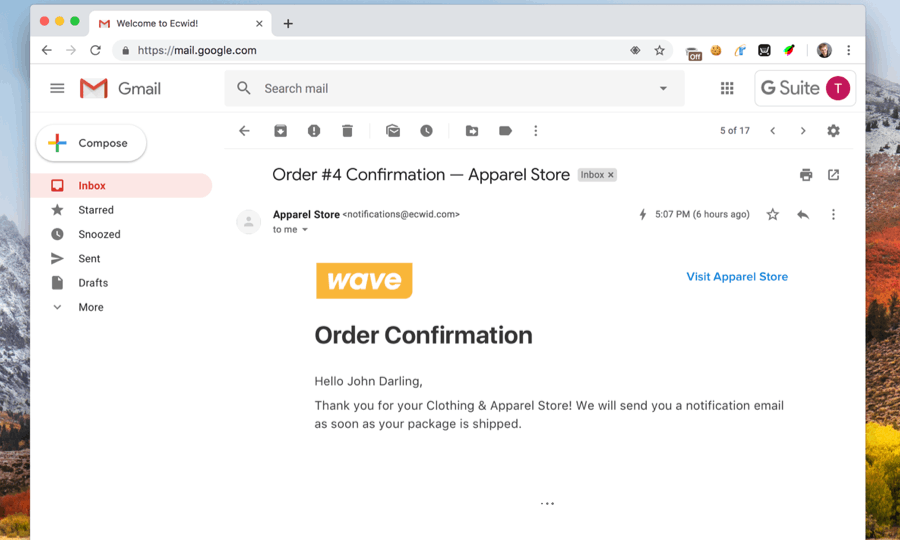 Product Reviews
At times, getting product reviews can be like pulling teeth. Either customers are thrilled with a product or they had an issue with it, with little in between. By allowing customers to review or interact with reviews directly in an email, it makes the ask slightly easier.