Boost Your Customer Retention And Drive More Sales With Web Push Notifications
No matter what one is looking for, a typical shopper will have the choice of making the purchase from at least ten Shopify stores. Now as a customer, you love having some options at hand. But as a business, these very options are costing you new sales and even taking away your existing customers.
In fact, according to Bynder, businesses tend to focus more on brand awareness and customer acquisition. Customer retention often takes a back seat for them. They believe social media, email marketing, and retargeting campaigns are sufficient to keep their customers coming back for more.
Are they right? Absolutely not. Be it social media, email or even retargeting, every Shopify store out there is using the same tactic to target a similar market. Now, who bags a sale actually depends on who ran the campaign better or whose campaign this customer saw first.
We're not saying that the above channels are ineffective. We're just suggesting that there is another channel that you can use to reach your customers in a timely manner to drive more sales - web push notifications.
What are web push notifications?
Web push notifications are similar to the regular push notifications that you get from mobile apps - only, in this case, your Shopify store doesn't need to have an app. They are rich, clickable content messages that can be sent to your customer's device (mobile or desktop), even when they are not on your store.
Here's how they look on a desktop: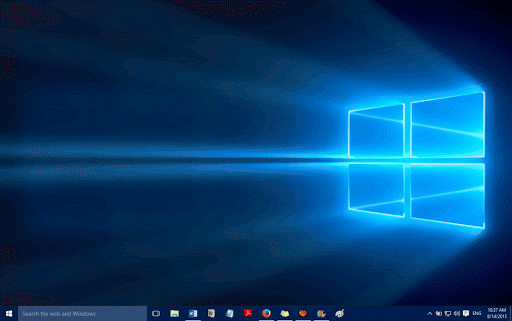 And here's how they appear on a mobile device: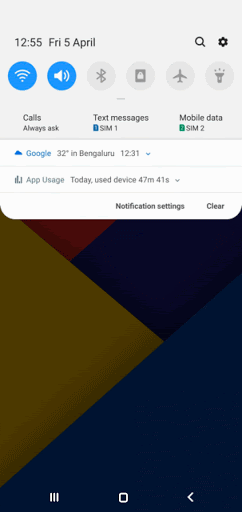 Now if you're wondering how these simple push notifications can be so effective at customer retention and driving sales, we have some answers.
Why are web push notifications effective?
They are easier to opt-in for: How many Shopify store newsletters do you subscribe to as a customer? A handful. The reason being that you don't want your inbox to be flooded with promotional and transactional messages. But when it comes to web push notifications, a customer doesn't need to share his contact address at all. One click to allow notifications and they are all set.


They are sent in real-time: Web push notifications reach your customers even when they're not on your Shopify store. You don't need to wait for them to open an email or discover a post on social media to tell them about an ongoing sale.


They accelerate conversions: Just like other marketing channels, web push notifications can be personalized on a 1:1 basis. A targeted web push notification message, combined with the above capabilities, accelerates conversions - even if that means getting the customer back to your store for browsing a new range of products.
But what's best is that they are easy to get started with.
Web push notification campaigns to boost retention and grow sales
According to Harvard Business Review, customer retention is the real growth hack to growing a business. It states that a 5% increase in customer retention can lead to a 95% increase in revenue.
Here's how you can use web push notifications to achieve that 5% increase in retention to drive more sales.


Promote flash sales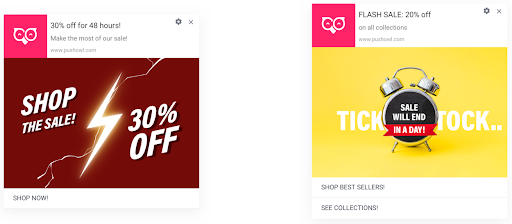 Flash sales are for everyone. Don't just use them to lure new customers to your store.
Send a quick push notification to your existing customers and let them know their favorite products are on discount. You can appeal more to your customers by making them feel valued by telling them they are the first to know about it.


Launch a product

Whether you're launching a new collection or just added one to your Shopify store, use web push notifications to tell your customers about it.
Since these are subscribers who have previously made purchases from your store, they are more likely to explore this new collection. You can also share exclusive sneak peeks to keep your customers hooked onto what's coming.

Promote popular products


If there's a product or a product range that is always selling out fast, promote them to engage your customers.
Identify the customer segment that is more likely to like the product and use a web push notification campaign to reach them. Remember to highlight the best part of the product in your message!
Make product recommendations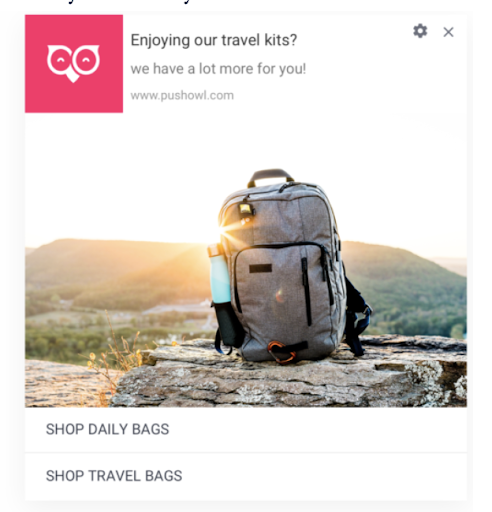 You already know your customer's purchase preferences. Use the data to keep this customer engaged with your store.
Just as you would in an email, use web push notifications to make product recommendations. They could be products that complement their last purchase or match their interest in some way.
Ask for feedback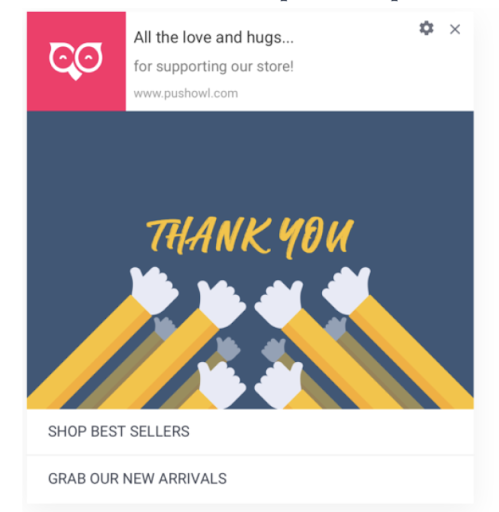 The only way to turn your customers into loyal shoppers is to make them feel cared for.
Apart from personalized product recommendations, use web push notifications to occasionally reach out asking for feedback. Tell them you're thankful to them for being a part of your family and you truly care about their opinion.
Join the celebration
Identify the occasions that your target market celebrates and join them in the festivities.
Send out a web push notification to your customers wishing them a happy day. At the same time, use the opportunity to promote a relevant product range from your store that they are likely to purchase from during that period.
Send back in stock notifications

Imagine being interested in purchasing a product that just went out of stock. You want to be notified of when it comes back to the store, but you miss the email that they sent you and now the product is not available again.
Well, that where you can use web push notifications. Let your customers know of a product that is back in stock instantly so that they don't miss out this time!
Alerts on price drops

Online shoppers are always looking for better deals on products they like.
If you see a customer has shown interest in some products, use web push notifications to alert them when their prices drop. This will instantly grab their attention and pull them back to your store for another session.
Promote limited edition products


As we said, customers like to feel special. So if your Shopify store sells limited edition products, use web push notifications to bring them in the spotlight.
Remember to craft a message that lets your customers know that they are the first to know about them.
Share product hacks
The best growth strategy is to add more value to your customers and help them make the most of the purchases they make.
Use web push notifications to reach out to your customers and share product hacks or how-tos with them. Let them feel that you don't just care about making a sale, but also about the post-sales experience.
Driving more sales with customer retention
There is no one way or one campaign that can keep your customers coming back for more purchases. You need to understand who your shoppers are and what will keep them engaged.
Using that data, you should be creating different web push notification campaigns that are targeted at simply keeping your customers engaged. Be it in the smallest of forms like getting them back to your site to explore products or nudging them to make a wish list.
About the author
Vanhishikha Bhargava is an eCommerce enthusiast, always looking for strategies that online retailers can use to grow their business. She is a content marketer at PushOwl, a web push notification provider for online stores.