Whether you're starting a new Shopify store or optimizing an established one, choosing the right apps and software for your store can be a huge challenge. After all, there are over 2,400 apps to choose from! How can you possibly separate the wheat from the chaff?
That's where our ecommerce experts come in.
We asked the 100+ Ecommerce Magazine experts -- top CEOs, founders, store owners, agency heads, and ecommerce execs -- to choose their favorite Shopify apps, based on their years of experience. The result is a list of 15 battle-tested by top Shopify stores and ecommerce agencies. It spans everything from marketing automation to dropshipping.
Below are their choices. We've categorized these top Shopify apps by function. Let's begin:
15 Top Shopify Apps As Recommended by Ecommerce Experts
---
Every store needs an ESP (email service provider), and Klaviyo is the perfect solution for high-growth stores. It boasts automated campaigns, segmentation, and flows, but it provides a level of customization and trigger-based emails that other ESPs simply don't have.
"An email marketing platform that also syncs with Facebook audiences, what's there not to love?!" says Dee Deng, co-founder and head of growth of ecommerce agency Right Hook Digital.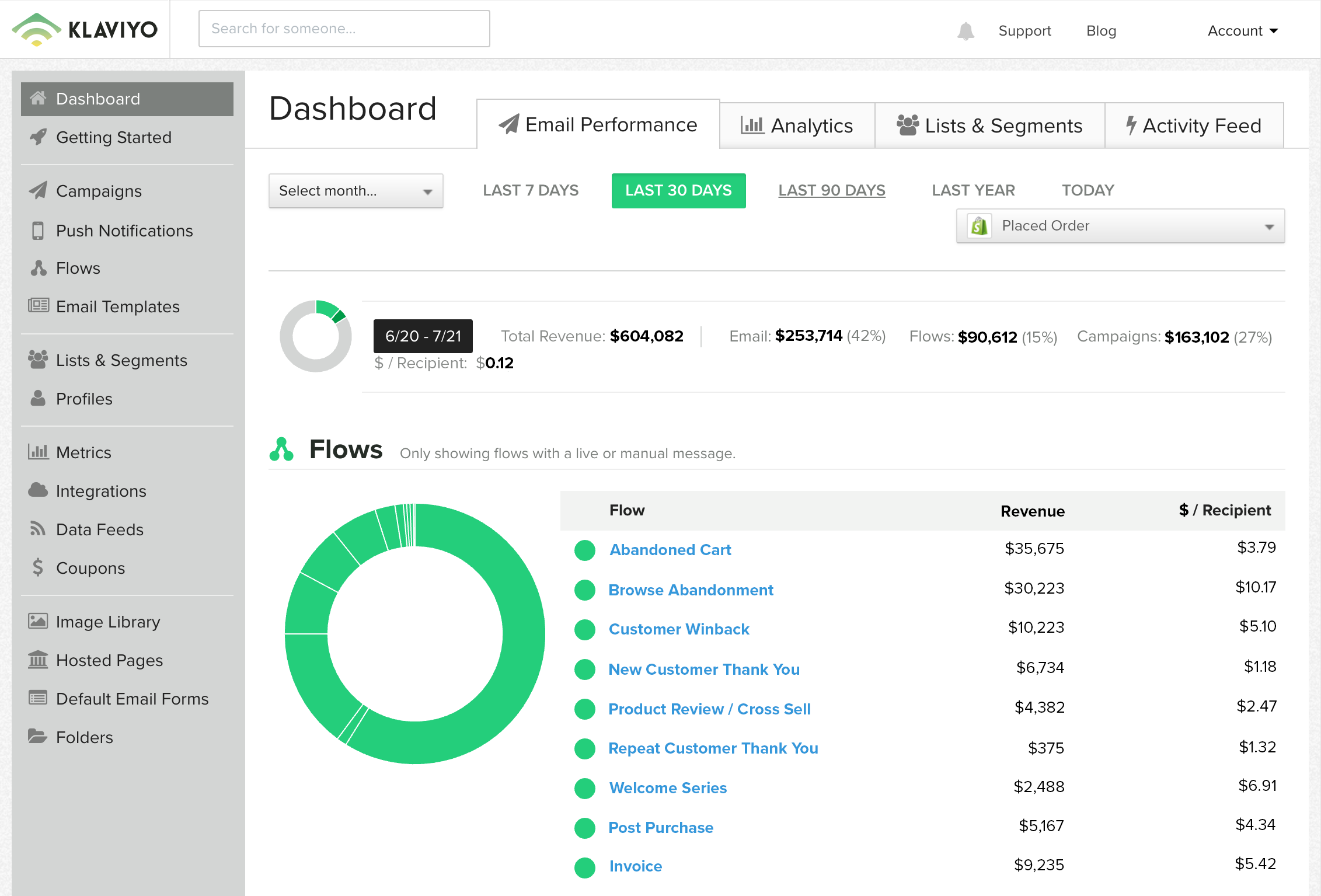 ---
Managing the complexities of shipping, labels, and order tracking can be mind-numbing. That's why many of our ecommerce experts rely on Shipstation, which not only provides a dashboard for managing the shipping process, but gets you the best shipping rates as well.
"It takes all the complexity out of shipping by integrating with different carriers to help you find the best shipping cost," says Simplr CEO Eng Tan, "as well as helps you grow your multichannel sales through marketplaces like eBay and Amazon."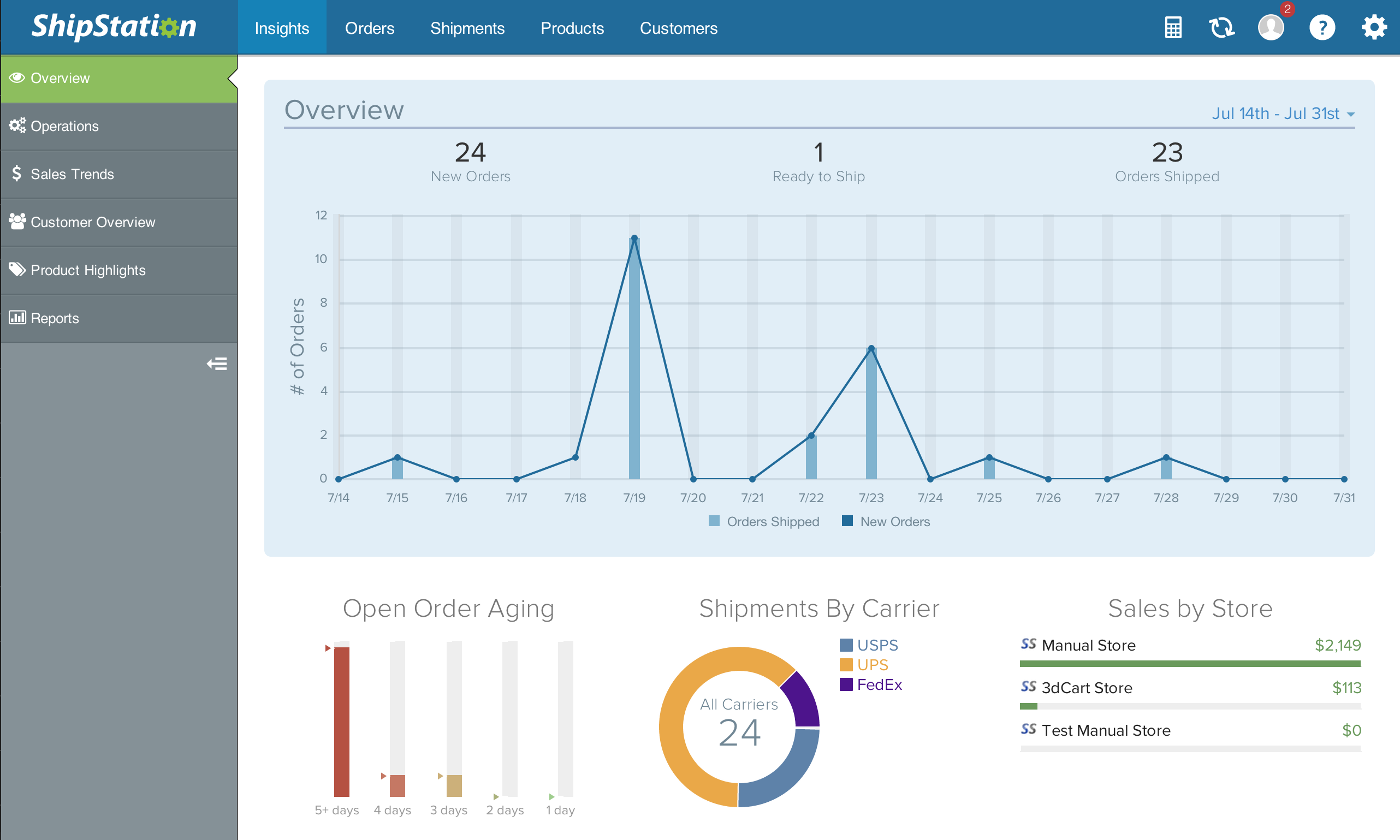 ---
Facebook Messenger retargeting and abandoned cart recovery have become huge customer acquisition and retention channels for stores. Octane AI has provided Sweat Taylor, for example, "almost 3x as much engagement from abandoned cart messages compared to AC emails." You can run Messenger campaigns and creating custom flows like you would with an ESP.
"Octane AI is a total game changer," says Peter Hollens, a very popular YouTuber with over 300 million views. "My expectations were completely shattered within the first few weeks. Octane's integration with Shopify has boosted revenue for one of the best quarters I've ever had. Octane's abandoned cart messages is one of my favorite features!"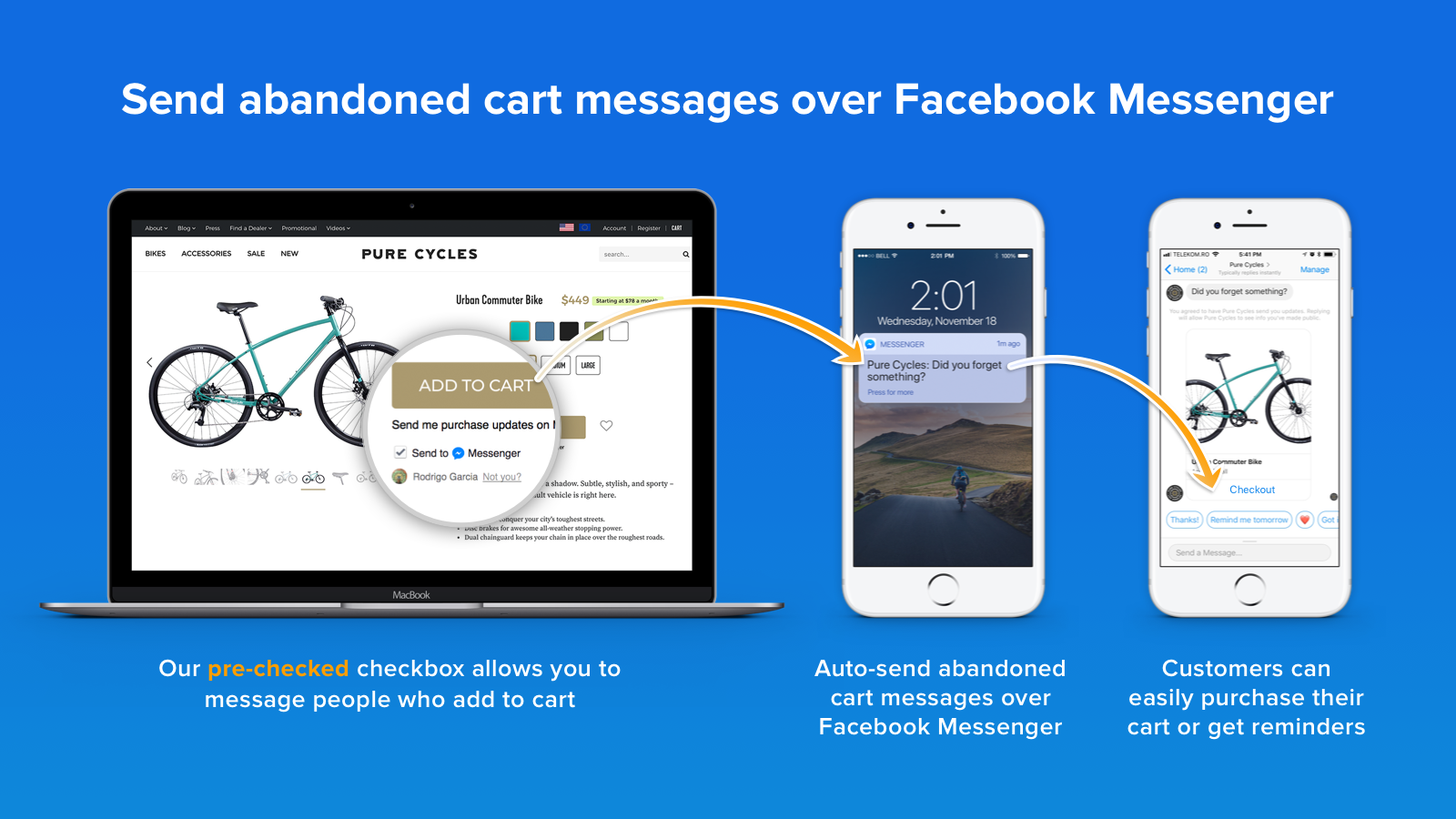 ---
Shoelace lets you retarget customers who don't complete their purchases with automated, effective ads. It's Shoelace's automation that stands out, though -- it automatically creates ads and suggests creatives, budgets, and audiences. In other words, it takes out the guesswork in delivering a killer retargeting strategy.
Craig Somerville, Director at Reload Digital, says Shoelace is a core part of their marketing for clients. "We use Shoelace not only because the app gets great results for our clients, but the team behind it are always happy to collaborate with us on everything from client strategy to reporting and more," he says. "They've been a great fit for us and an important part of our clients' digital marketing mix for years now."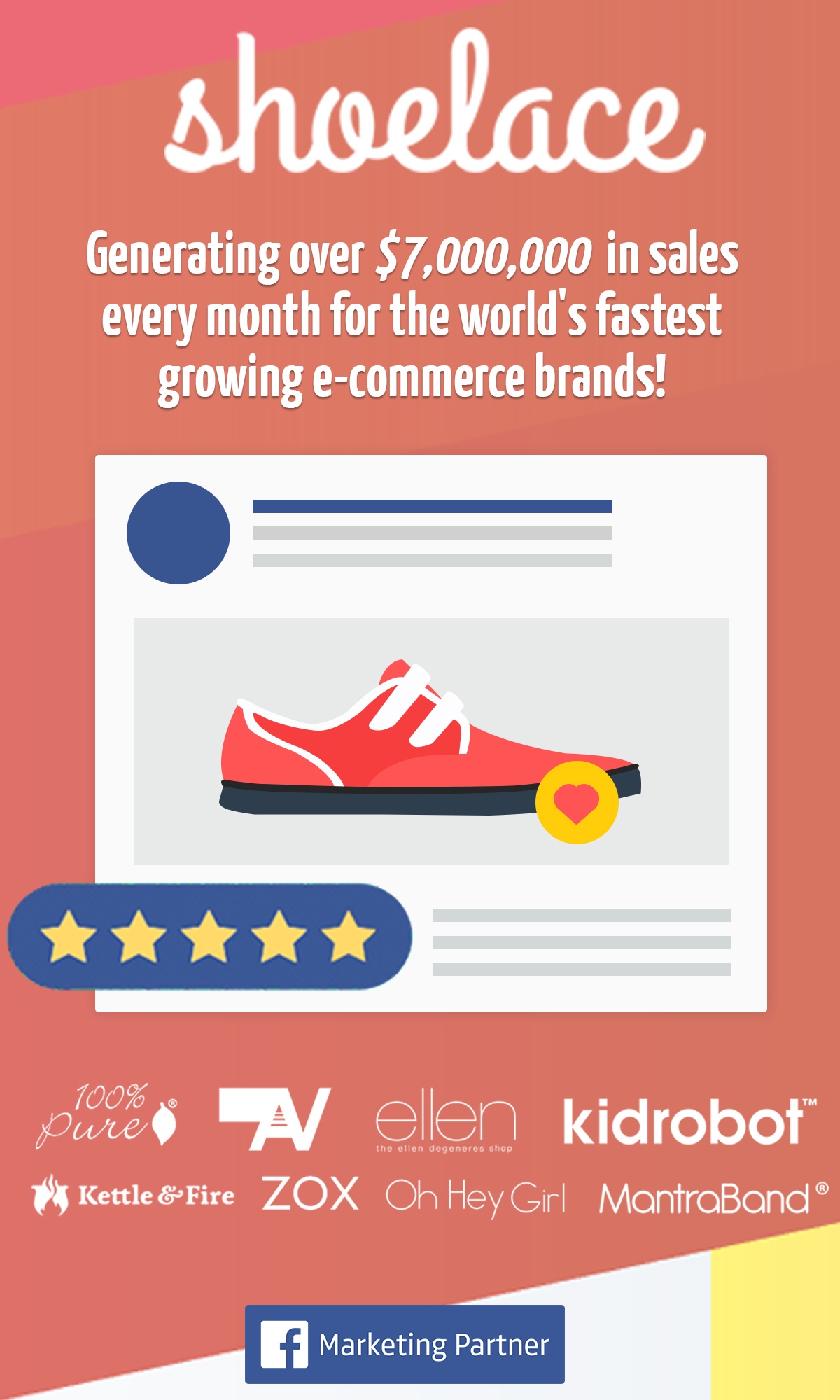 ---
If the "Add to Cart" button isn't on present on the page, your customers won't purchase your products. Buy Me sticks a cart icon to the page as you customers shop, and adds a persistent "Add to Cart" bar on desktop screens. It can even show previews of the products in cart as customers browse.
"We always use Buy Me in our CRO toolbelt," says Deng.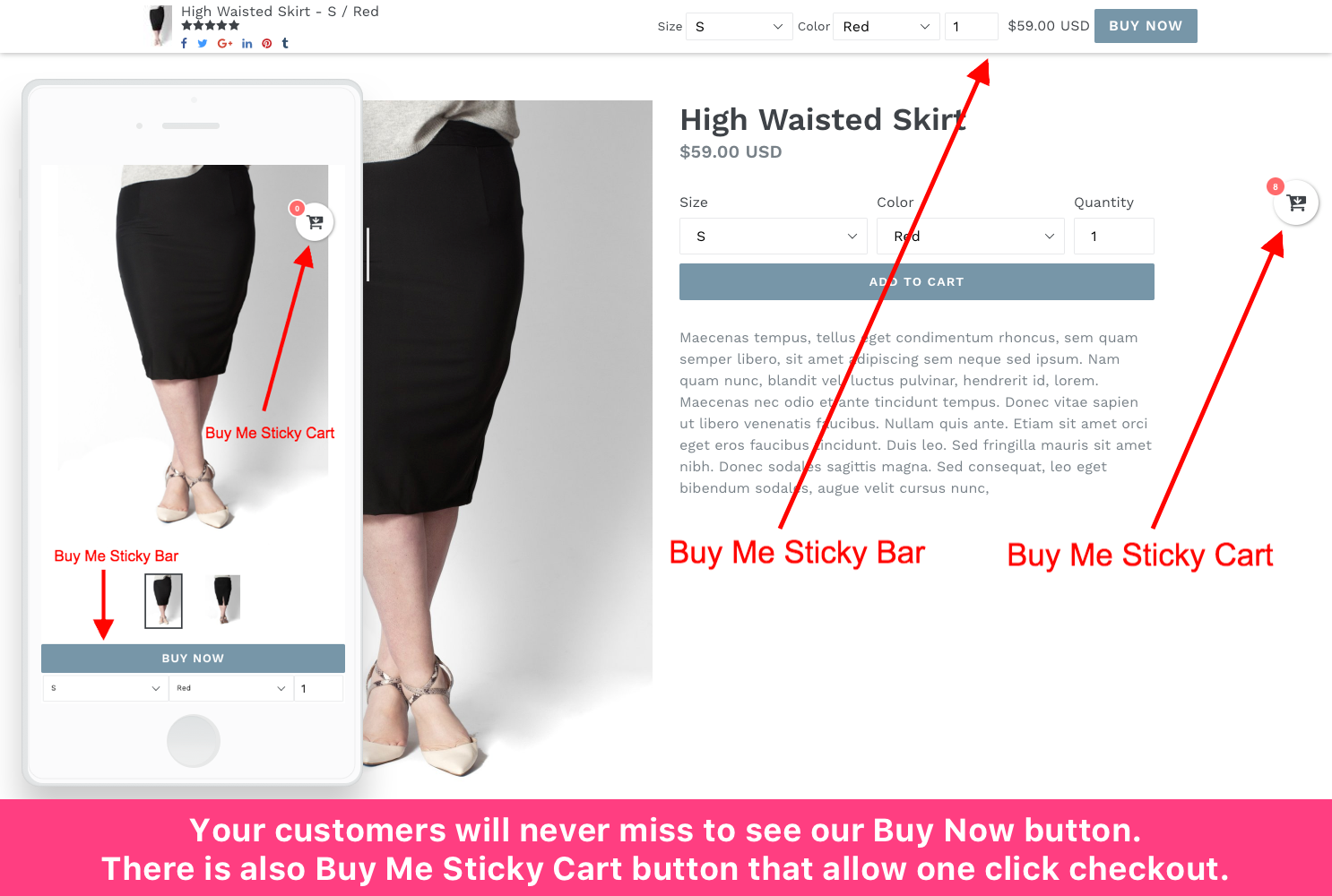 ---
One of the most recommended apps on our list, Yotpo is the gold standard in review apps. This app lets users leave reviews for products, providing social proofing that convinces new customers to click the buy button, and it creates a viral loop by letting users share their reviews. Finally, Yotpo integrates with many Shopify apps, making it possible to, for example, add reviews to your abandoned cart emails and Facebook messages to increase conversions.
Eric Bandholz, founder of Beardbrand, says that his company has used Yotpo since they first started. "Reviews help build trust with your audience," he says.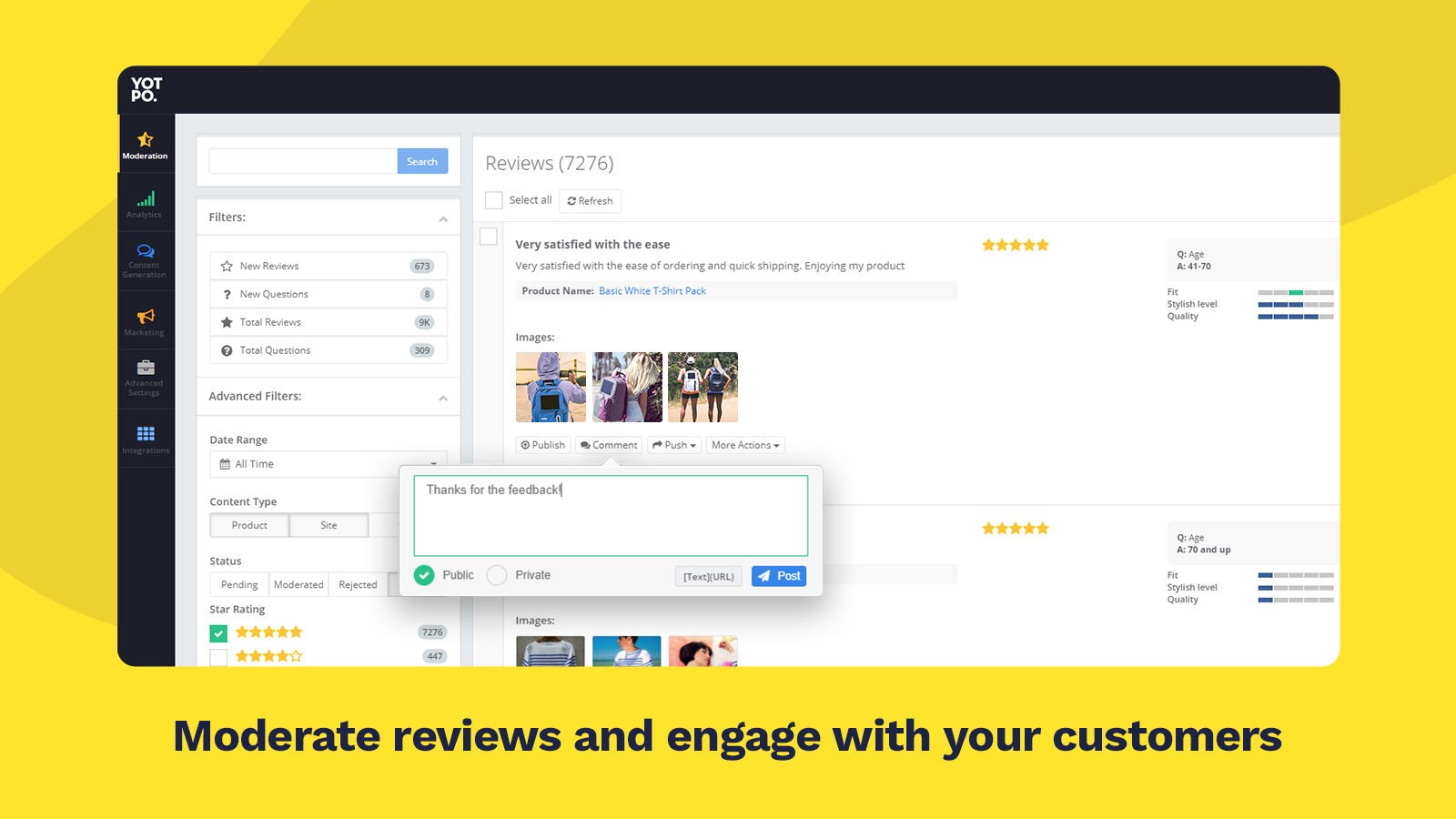 ---
Having bad navigation can turn any customer off. On the other hand, a clean menu system can increase sales and naturally upsell products. Mega Menu from Buddha excels at constructing beautiful menus and submenus for your Shopify store.
"Mega Menu allows us to really expand and customize the menu functionality for clients that have a larger collection of products," says Eric Smejkal of ecommerce agency Hawke Media.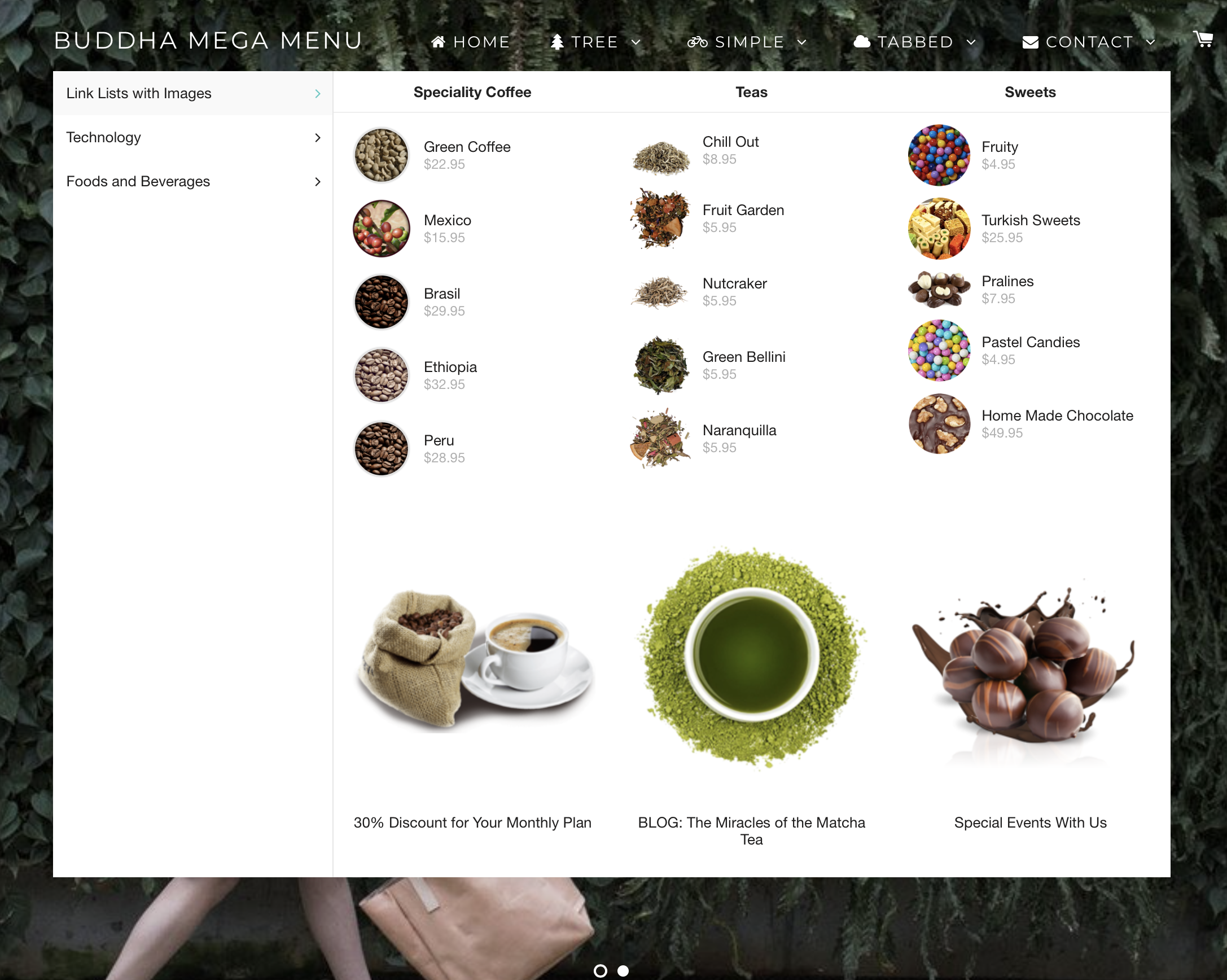 ---
Smile.io rewards your customers for their loyalty and incentivize them to share a product, write a review, or take another desired action. You can also create a VIP club for top customers with coupons, discounts, perks, and more.
"We've seen that every quarter since we launched our rewards program there have been more and more people taking advantage of it," says Mpix marketing coordinator Paul Rotter. "Our customers are engaged and interested in using promotional codes we offer as rewards. We have seen the value of our members steadily increase over time, which is exactly what we were looking to achieve."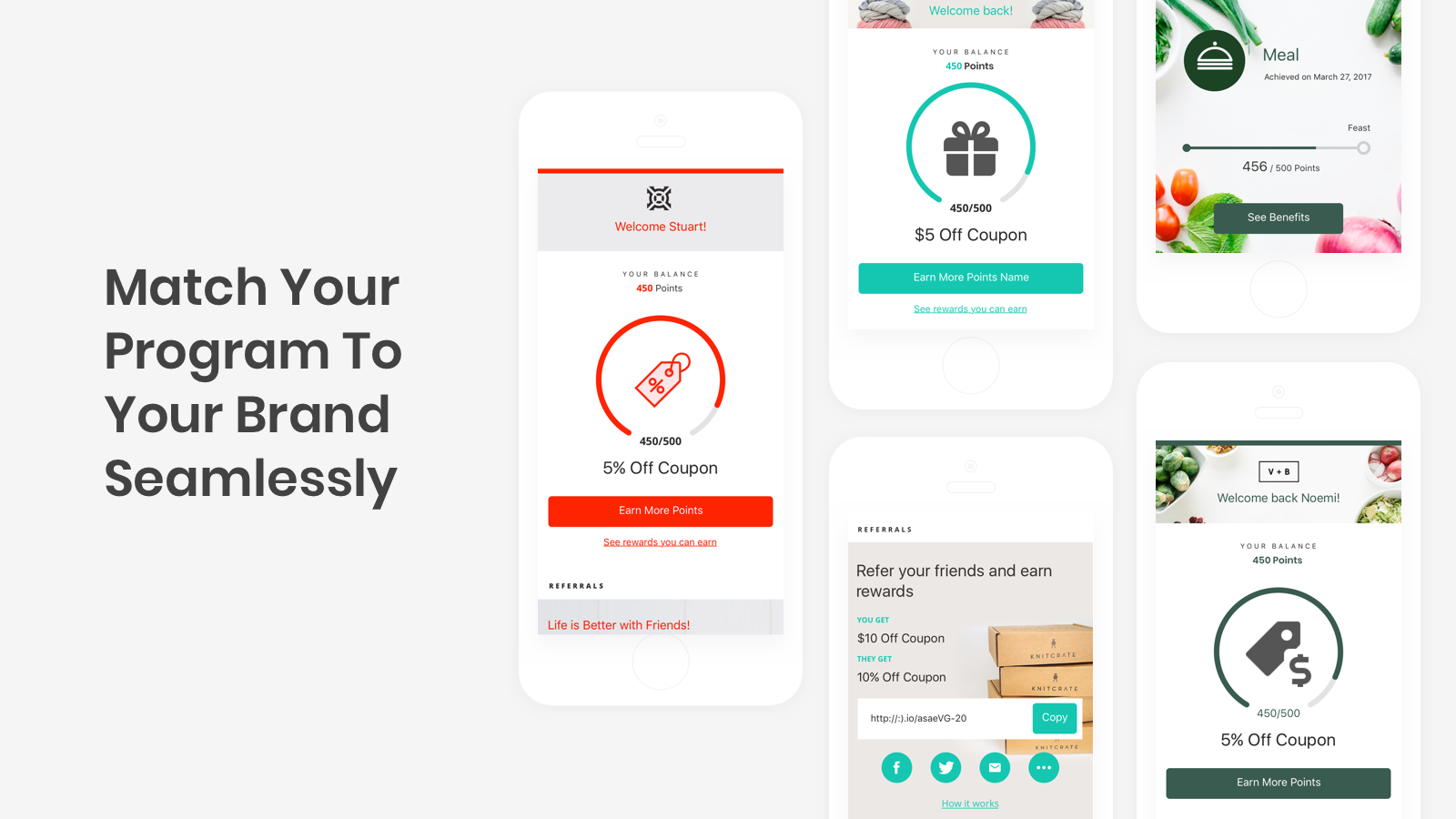 ---
Used by Hawke Media and several of our ecommerce influencers, Hypervisual is a beautiful, image-focused page builder.
It's great for building ecommerce-focused blogs, landing pages, collections, and even home pages.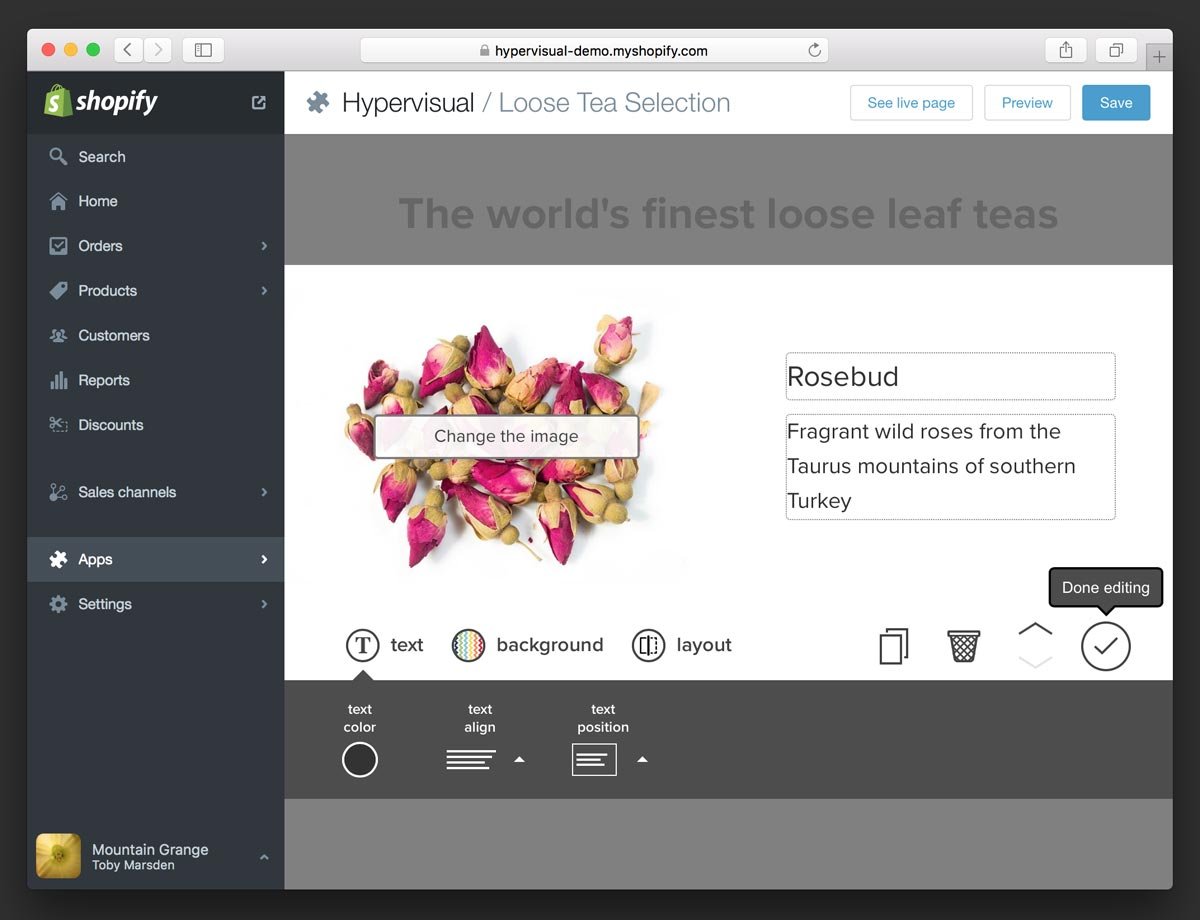 ---
An affiliate tracking ap on steroids, Refersion boasts a marketplace of 4,000+ influencers and gives you the ability to transform your customers into affiliates. This app also comes with a dashboard for managing campaigns, payouts, and tracking analytics so you can optimize your affiliate marketing.
"Recruiting micro-influencers through Instagram hasn't just helped us quadruple sales," begins Pura Vida co-founder and CEO Griffin Thall, "but continues to reduce our CPA and generate buzz online and offline around the globe."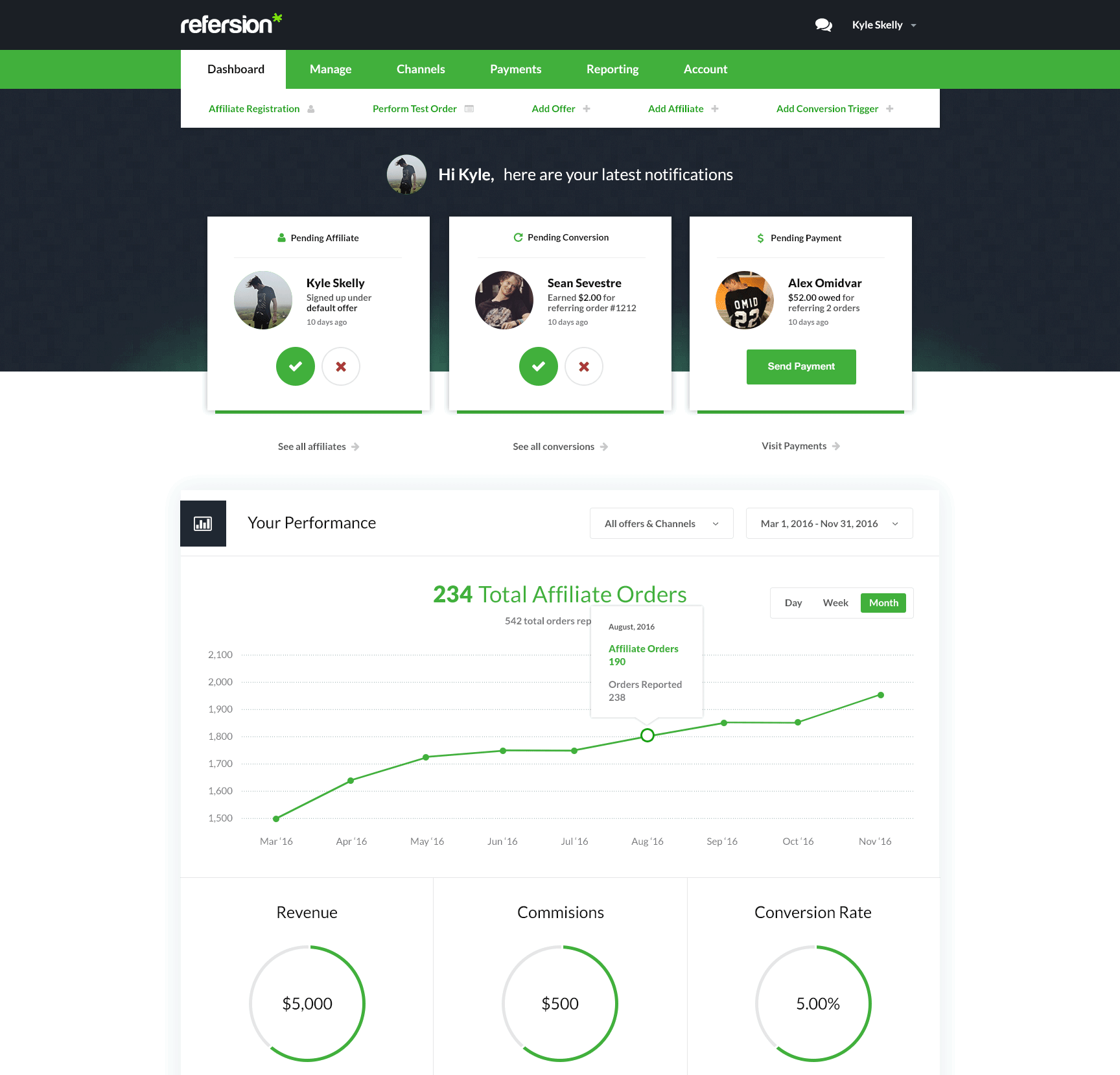 ---
If you sell your products in physical locations, StoreMapper is worth installing. It lets you show your customers where they can buy your product, integrates with Google Maps, and makes it easy to add new locations.
Store Locator "helps educate customers where they might pick up our products locally," Bandholz says.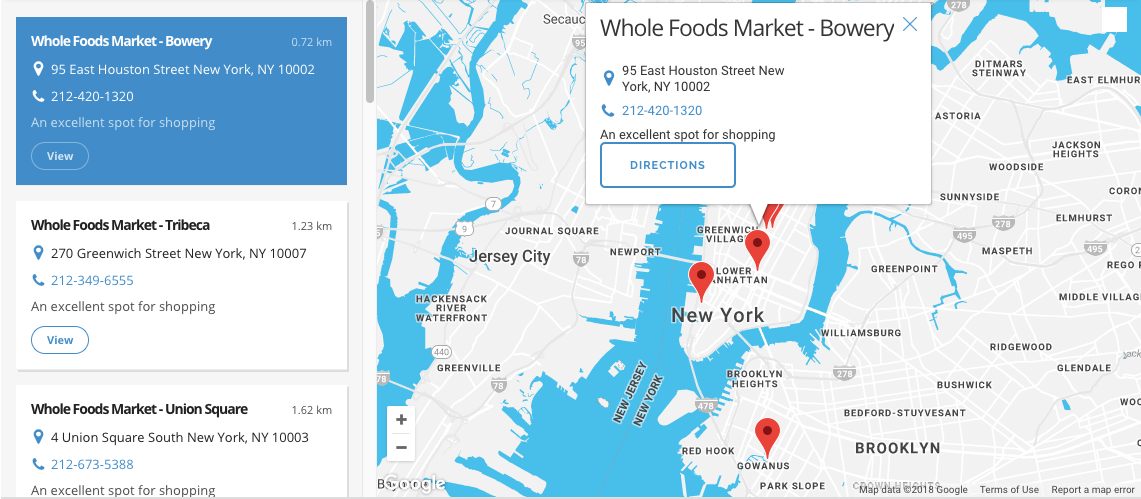 ---
A dropshipper's dream, Printful lets you print T-shirts, posters, mugs, and more on demand. You don't have to worry about shipping or product photography either -- Printful handles it all.
"The best part? You don't have to hold inventory," Tan says.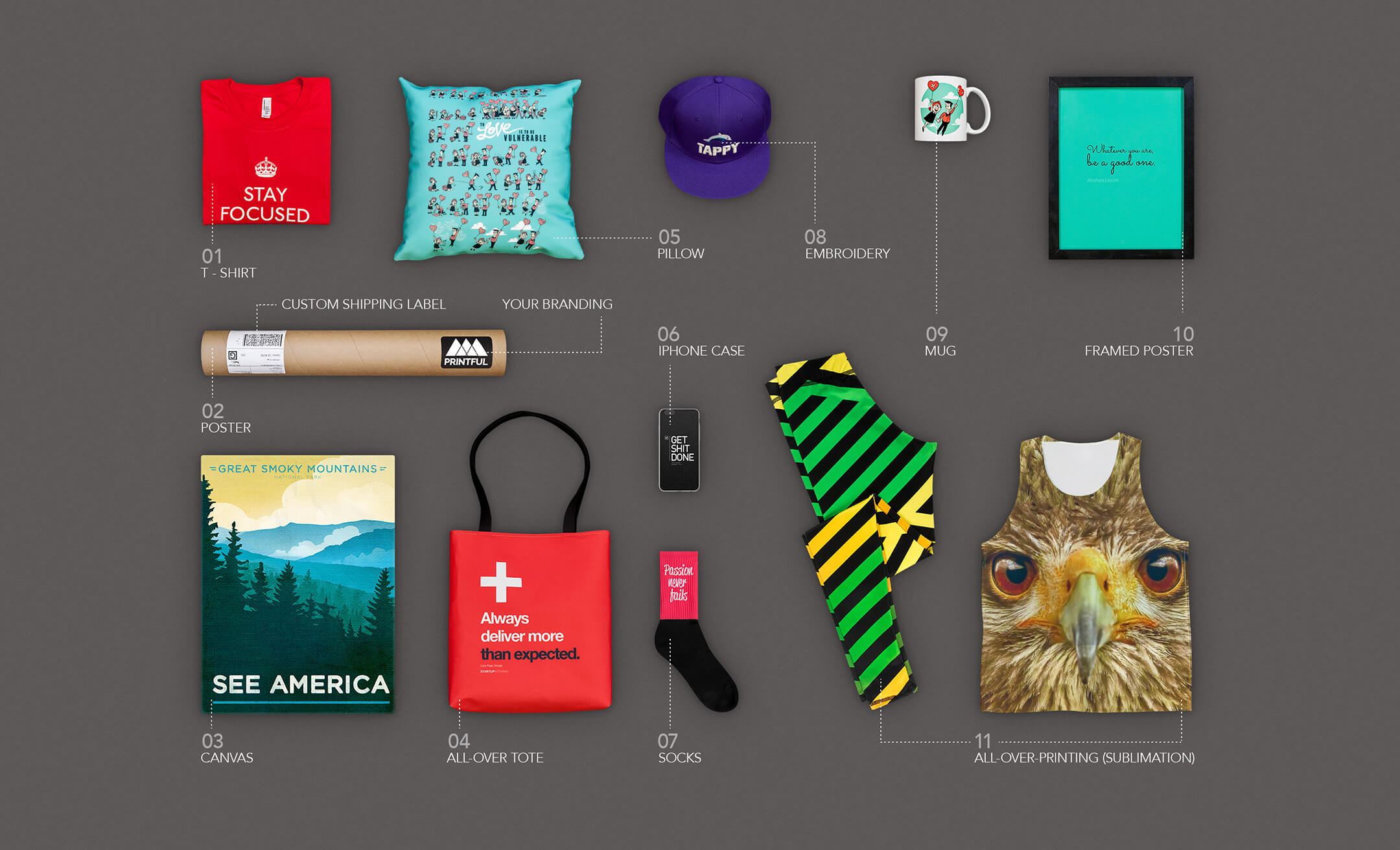 ---
Sales Pop by Beeketing displays notifications to customers when other people compete purchases. This provides a layer of social proofing that increase conversions and sales. You can customize the design and content of these popups in almost any way you'd like.
Grey Shuey, co-founder of digital marketing agency Stryde, says that Sales Pop is one of his favorite apps to deploy. "Adding a layer of social proof for website visitors to see is a great way to create FOMO and drive additional transactions," he says. "It also helps build your credibility as a seller, especially if you're light on product reviews."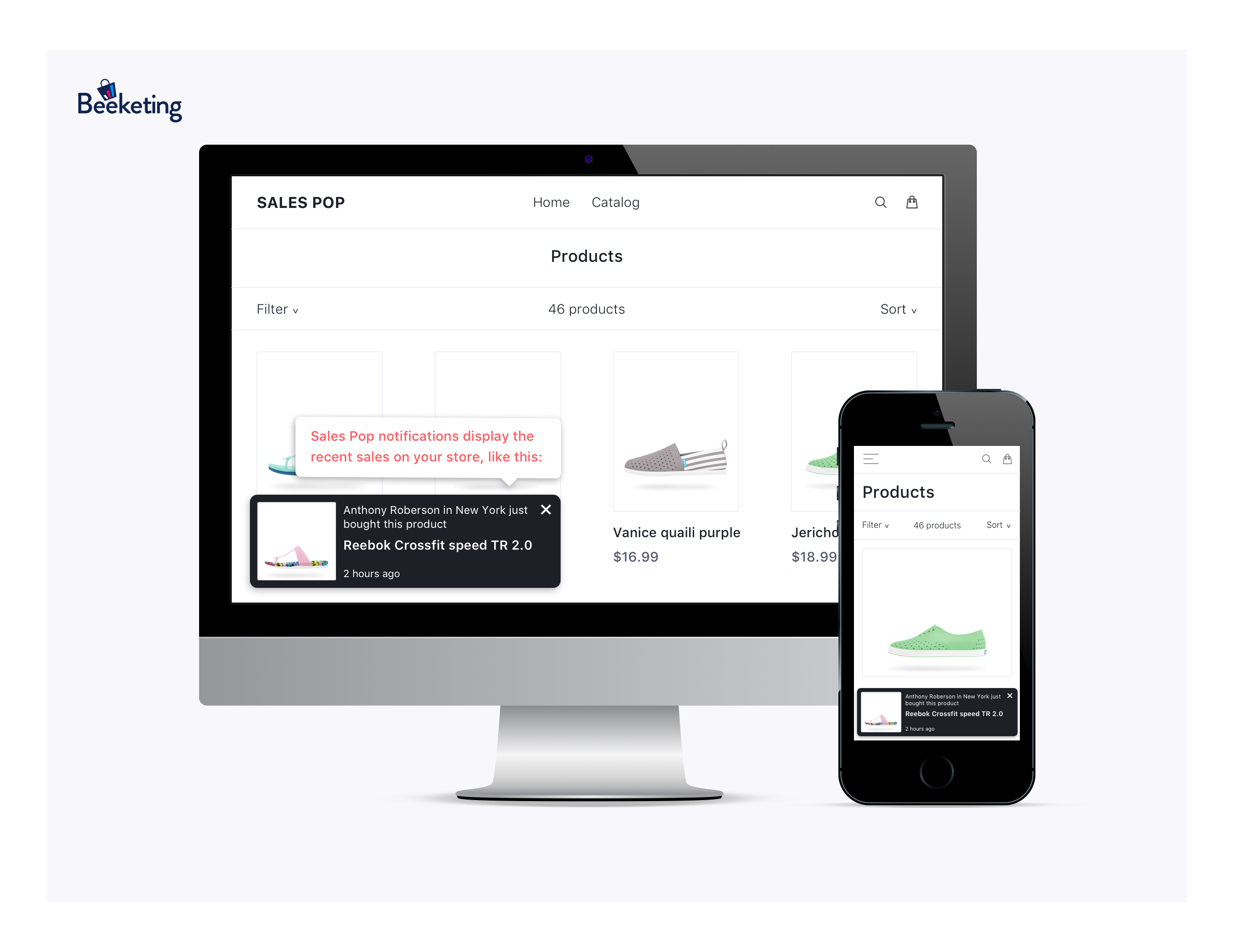 ---
Search is where many customer journeys begin, so why wouldn't you want to enhance it? Instant Search + displays products, categories, and popular searches all from the search dropdown. It also adds a layer of social proofing by showing customers what products others are looking for.
"Instant Search + transforms your search functionality to show products as a dropdown as you're typing your search," begins Smejkal, "making it easier for our clients to direct users straight to a product instead of to a group of products within a search."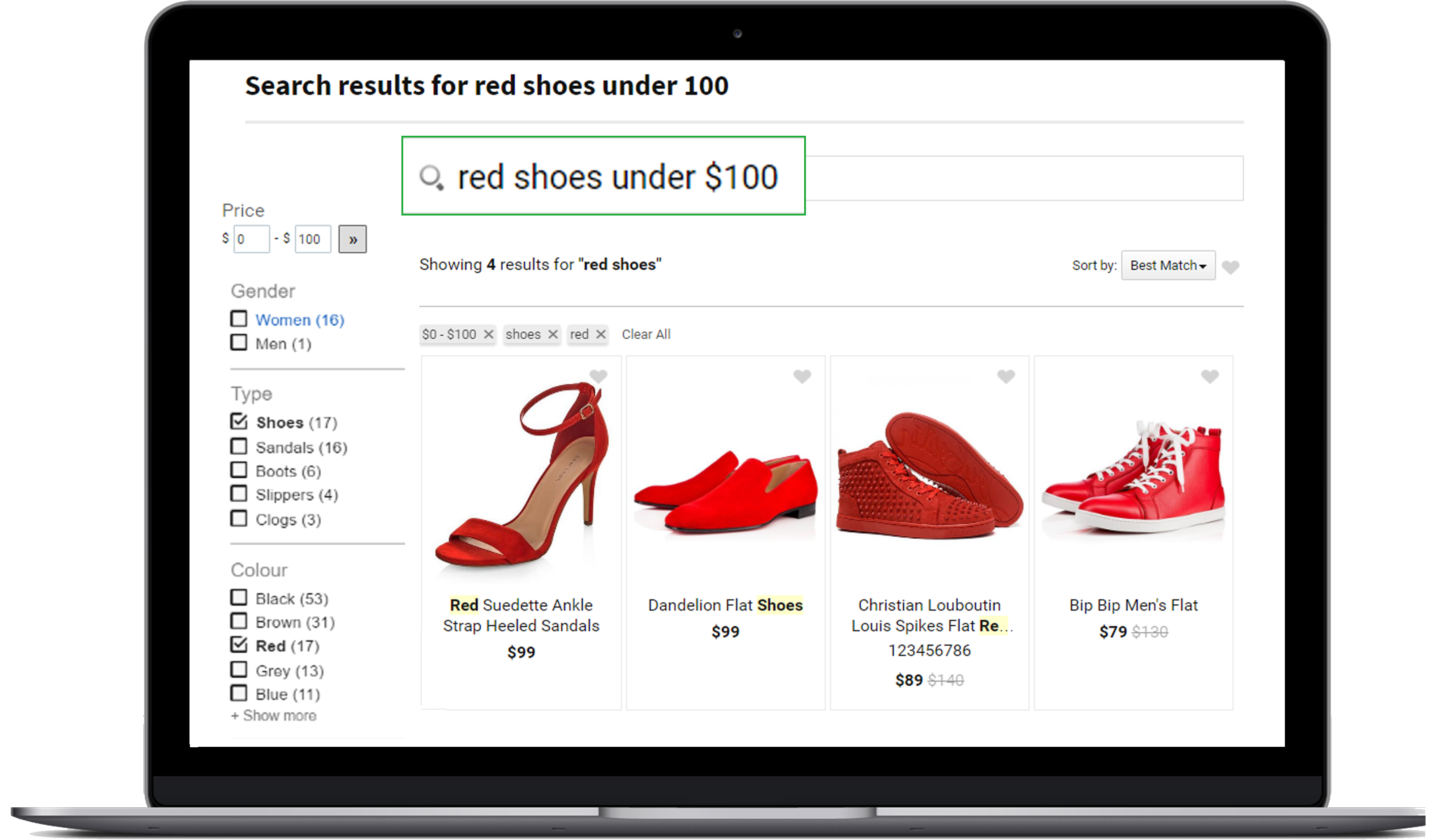 ---
Just as its name implies, Product Upsell by Bold helps increase ACV by upselling and cross-selling different products through add-on and upgrade offers. It intelligently chooses which products to upsell based on factors such as cart content.
"We find that Bold has better customization and logic in the upsells," says Deng when comparing it to the competition. He also notes it has the versatility to suggest upsells at the add to cart, checkout, and post-purchase stages.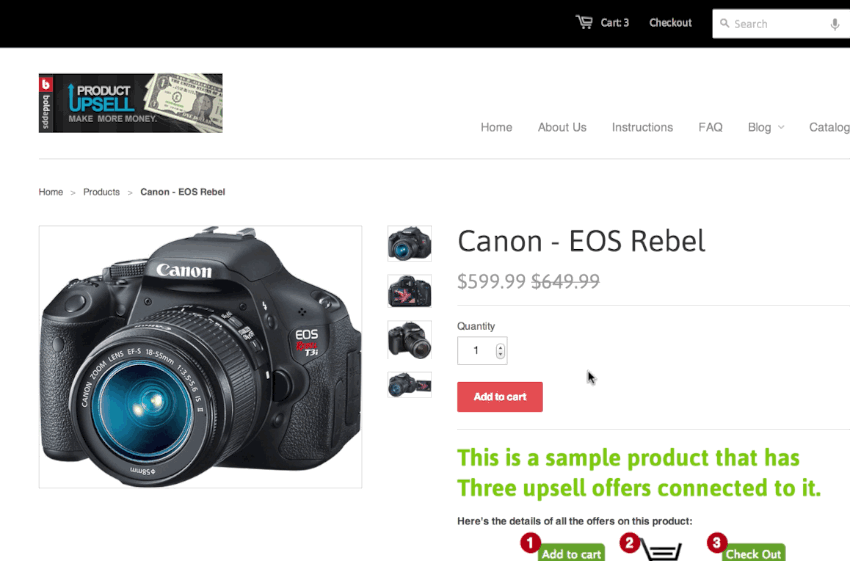 ---
If you use these apps, you'll be ahead of the competition. Do you have a Shopify app you really love? Contact us an let us know! We might include it in our next top Shopify app list!
Edit: Beardbrand recommended Storemapper, not Store Locator. This article has been updated to reflect that.
(Disclaimer: Ecommerce Magazine is operated by Octane AI.)