The world of ecommerce is growing by the day, with new shops, technology, and innovations popping up all the time. Sometimes the business world moves so fast that there's little time to showcase all the fantastic things people are doing, and to celebrate their unique visions and voices.
With this in mind, we're bringing you the stories of seven different women working in ecommerce, from brand managers to agency leads to entrepreneurs. Celebrating their unique stories and successes serves as an inspiration for any visionary, female or not, who is ready to change the world, one customer at a time.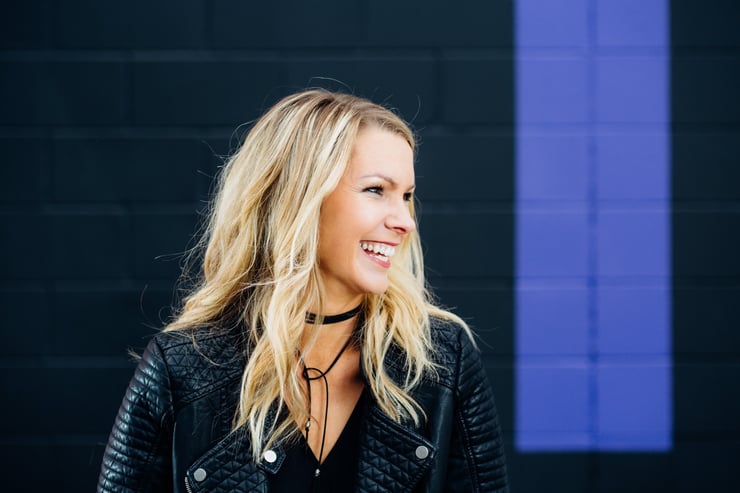 Growing up in North Dakota, Ashley Alderson says there weren't many opportunities for unique boutique shopping within a reasonable distance. But travelling around the country for work and leisure led her discovered her passion for one-of-a-kind clothing shops:
"I just fell in love with boutiques around the US. I loved that unique, personal shopping experience, and I wanted to find a way that I could discover those boutiques and shop them again once I got home. This was really when ecommerce was just taking off, and when social media was really brand new."
Ashley tabled her idea for a few years and took a job as a local Director of Economic Development, working with shop owners and communities helping small businesses succeed and grow the local economy. But when her husband's career took the family to Wisconsin, she knew it was time to finally start the business she'd always dreamed of.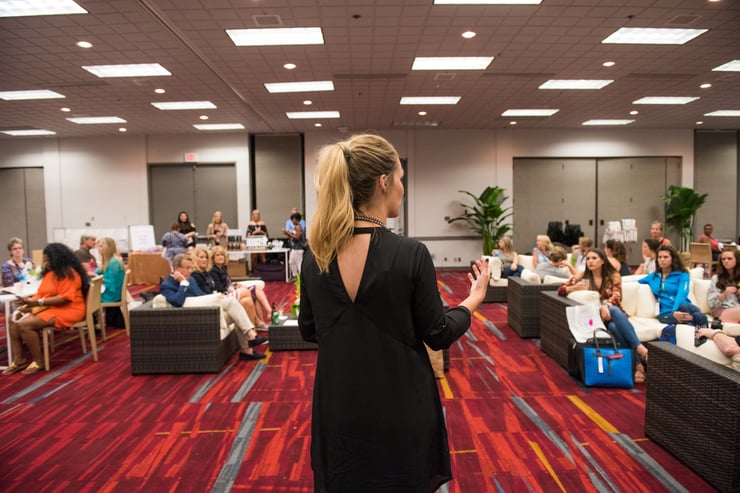 The Boutique Hub is a source for finding unique boutiques, spotting trends, and hearing inspiring stories from business owners. Using a subscription-based model, members on the platform consisting of business owners, wholesale brands and designers, fashion bloggers, and industry service providers and professionals pay a monthly fee to be a part of the platform.
But Ashley soon realized that she could offer even more to her growing community with her own unique business insight and experience:
"I could see such a hunger in the community from all the boutique owners who needed more education, networking and connection," she explains. Thus, she launched Boutique Business, which helps educate, coach, and offer resources to its members.
Advice: Regarding optimization, the trick that has had the biggest impact on Ashley's business was setting up seamless messaging across email automation, Facebook Ads, and on-site messaging for new or returning members.
Are you planning to start your own online boutique? Ashley offers this advice:
"For any boutique owner getting started today, it's crucial to understand that being successful in this business is a four-legged stool. Boutique owners must have first a love of fashion in the sense of how it serves and supports others from all walks of life, and then they must appreciate financials. No matter what, having a solid foundation on your margins, inventory flow, and projections is the key to building a lasting business."
Ana Wegbreit

-

BuildRX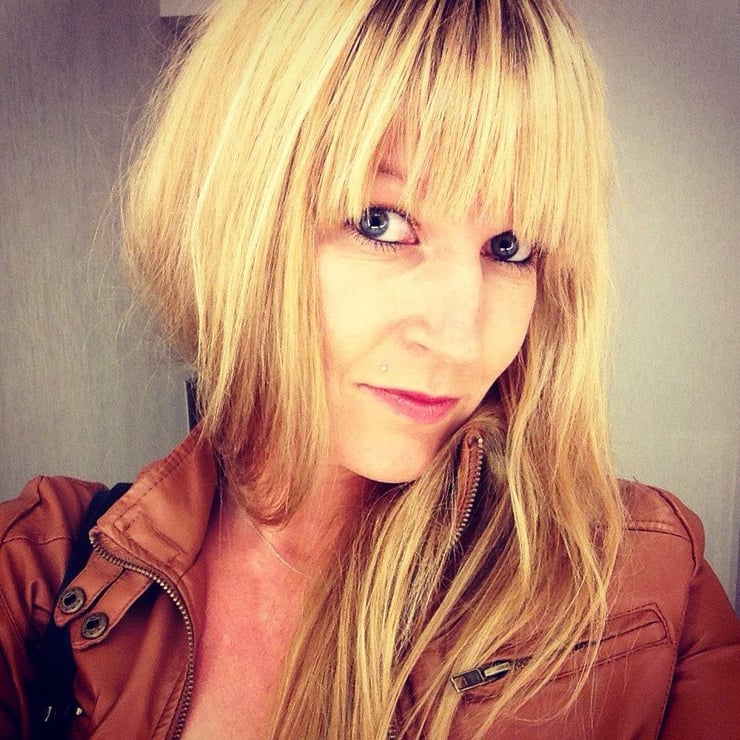 As she tells it, it was a stroke of luck that propelled Ana Wegbreit's career into what it is today.
One day, while bartending after college in the midst of the recession, an executive she was chatting with at the bar advised her to check out a new initiative by Facebook allowing developers to build custom applications, which were just beginning to take off at the time.
After doing some research and getting a developer friend on board, Ana started contacting companies and eventually got enough funding to build her first app.
Almost a decade later, Ana runs BuildRX, an agency focused on ecommerce, design and development, marketing, and app production.
"My favorite thing about my job is solving complicated problems," she says. "It gets my brain going; it's what wakes me up in the morning: how can I solve this new challenge? If I don't have a challenge I get bored."
In addition to being the CEO and founder of BuildRX, Ana also runs integrations.io, a company that helps businesses manage their storefronts by connecting their ecommerce services.
Advice: When asked what pieces of software she uses to increase conversion on her clients' sites, Ana has a few suggestions.
"I'm a big fan of Mailchimp, Optimizely, Google Analytics, and the Facebook pixel. If I had to come up with a random combinations of things I almost always recommend, it would be those, mostly because I find them the easiest to use or the most straight forward among their competitors."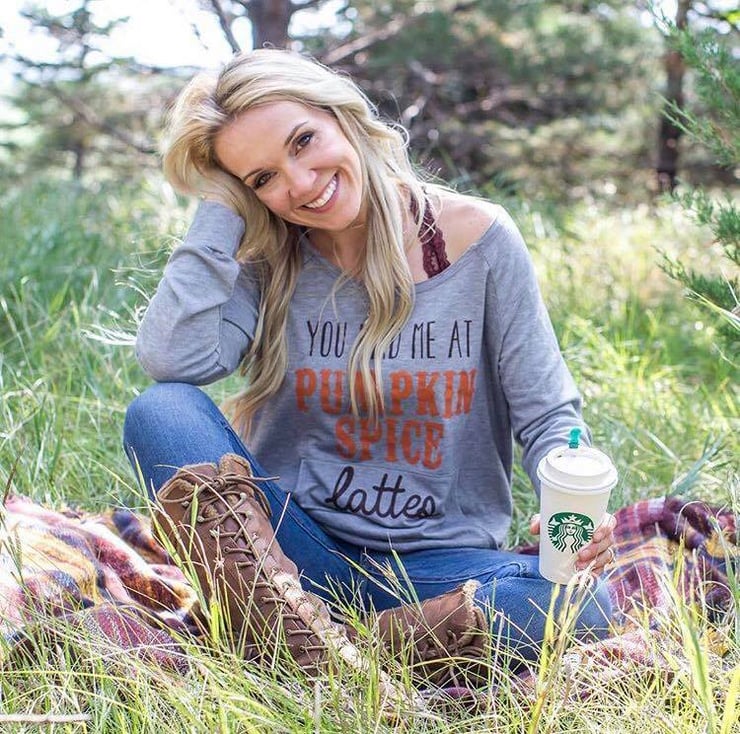 South Dakota native Laura Benson attributes her work ethic to her upbringing on a family dairy farm, where she worked long days but learned invaluable lessons about hard work and the importance of family time.
Filly Flair started in 2010 as a small operation run out of Laura's basement and has now grown into a multimillion dollar company. The online boutique features breezy, comfortable clothes, shoes, and accessories without sacrificing style. Laura's eye for design, ability to adapt, and entrepreneurial spirit has undoubtedly driven the company to what it is today.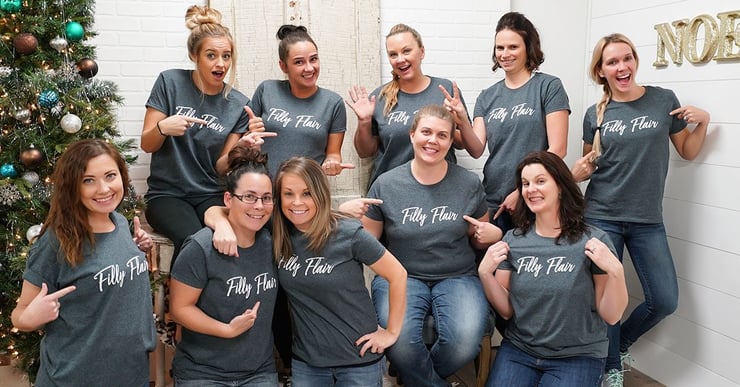 Advice: Laura asserts that it's imperative for an ecommerce entrepreneur to have an excellent team:
"You have to have the right people on board; you have to trust them," she says. Success, as well as motherhood, has taught her to take things as they come, and not to sweat the small stuff:
"I'm starting to learn that it's okay to be patient, that things don't have to happen right now."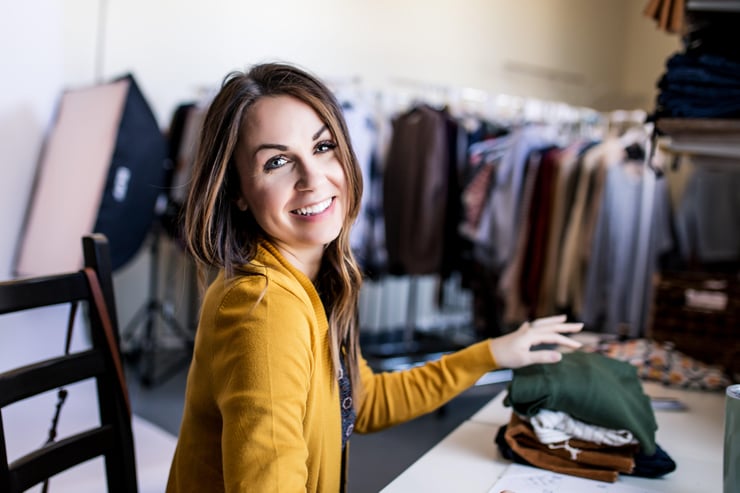 After working for a student housing company in Austin, Texas, Cristina Vercler headed back to her native Illinois with the dream of starting her very own business. Her love of fashion, design, and creating customized looks brought her to the idea of opening a boutique.
"I started Verclare with the idea that I wanted to be able to take my kids to Disney World one day and just pay for all of it without having to worry," she laughs.
A natural go-getter, Cristina launched her business on Instagram with just one pack of clothing to sell, and built up a following on social media before opening her website in October, 2016.
Taking the branding and marketing experience she learned in her previous job, Cristina dove in head first.
Verclare is now featured on The Boutique Hub and is growing fast. With trendy sweaters, tops, jeans, and accessories, it's a place where women can go to find a casual yet classy look.
What's the most rewarding thing about running her business?
"Seeing women's lives change!" she exclaims. As a mother herself, Cristina loves hearing stories about how her clothes have helped busy moms feel confident and empowered.
"One woman said to me, 'You made me feel so confident at my high school reunion, and I was simply wearing a T-shirt and jeans that I bought from you.' I love that; I love making people feel good about themselves."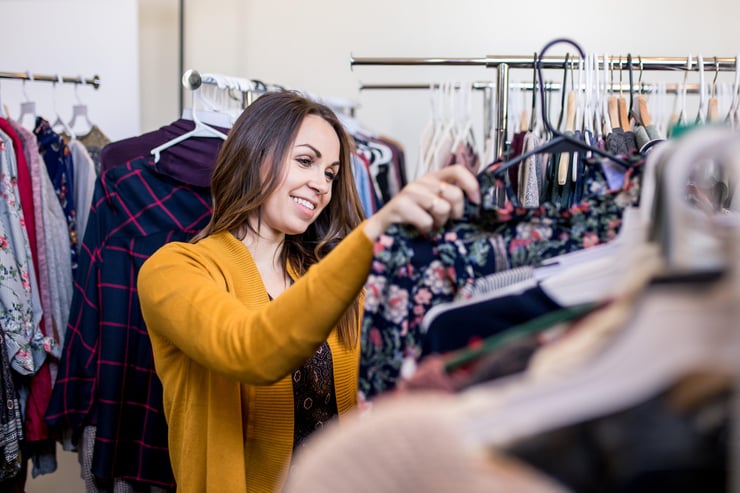 Advice: Looking for some excellent software to help grow your business? Cristina has some ideas.
"By using Privy, I've seen my email list grow significantly. Shoelace is great because it keeps my website in front of my customers, also sending nudge campaigns to people who have not visited the site in a while. Conversio is helpful because it keeps people coming back by sending a discount code as well as thank you email for their purchase."


You are unlikely to find a CV in the world of digital strategy and marketing more impressive than Tiffany Lin's.
A two year stint at McKinsey made her fall in love with consumer digital needs. After deciding to focus on marketing, Tiffany headed to Gilt to gain some operational experience.
"It was a perfect transitionary role for a consultant because I got to work under the CM of two of the biggest categories at Gild – women and kids."
After a three year stint at Gilt, she spent a year and a half as the VP of Digital Marketing and Ecommerce at Cover FX Skincare Inc. Part of what has propelled Tiffany to success is her drive to get the whole team on board when designing a strategy.
"Something I felt passionate about was getting everyone else on the floor. I wanted our head of sales to be part of what we did digitally; I wanted our head of product education to be part of it. Getting everyone to see that we're all working toward the same goal of raising sales through all channels. Digital is just one more tool in your toolkit, but the brand should be aligned across all channels, and the message should look and feel the same. That's an important thing."
These days, Tiffany is working as a consultant and developing her own startup.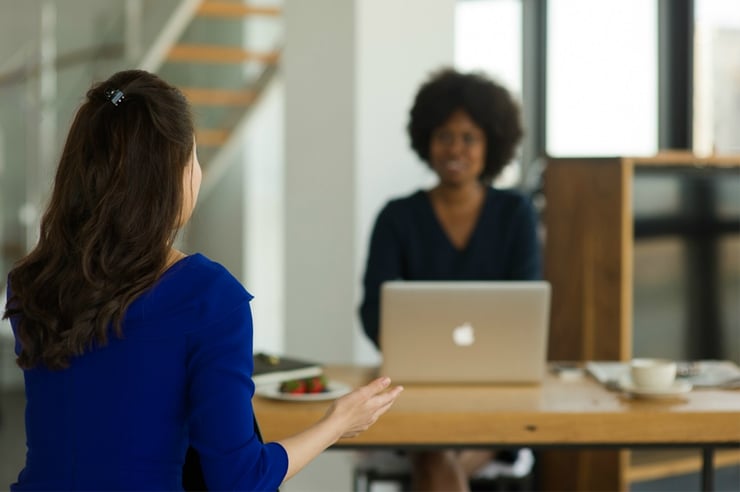 Advice: Curious what optimization changes Tiffany has used to help rocket her clients' sites to success?
"UX improvements across the sites. From helping users better navigate the homepage, all the way to faster checkouts." Plus, she adds, you can constantly think about how to make improvements in your creative and copy.
"There's really no magic bullet for ecommerce. It's more like a thousand little paper cuts that add up to a better converting site."
Danielle Schlowow - Multiplica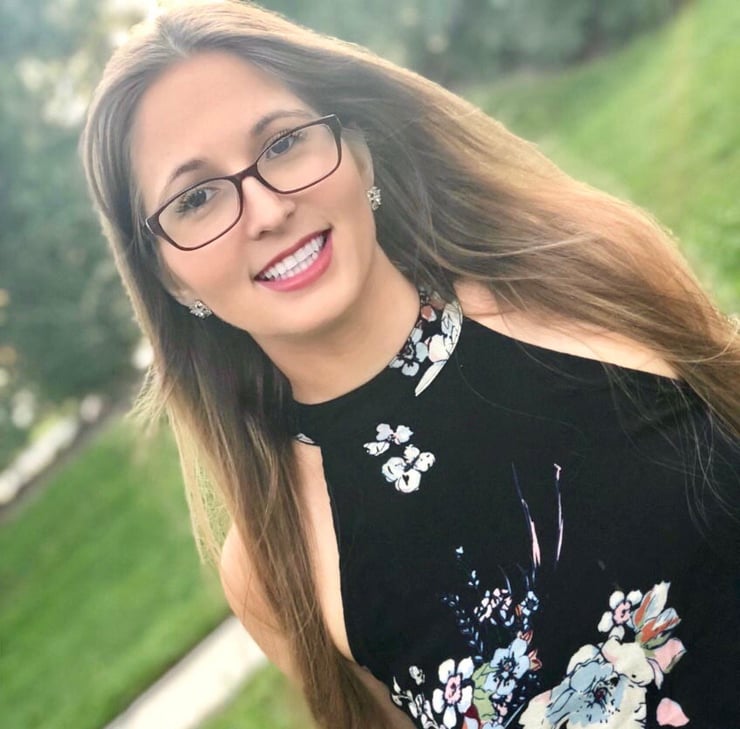 Danielle Schlowow is the growth strategist at Multiplica, a digital agency focused on ecommerce optimization, UX and UI. A forward-thinking expert in analysis, Danielle is a careful watcher of trends with an eye for innovative ways to connect with consumers.
"At Multiplica, we take a look at the data, we crunch the numbers and find those golden nuggets. Let's say, for example, your returning user from your Google CPC focused on cruises to the Bahamas or south Florida has a really high abandonment rate. Why? Because everyone else coming through email is really successfully able to get through the funnel. So we'll optimize the funnel based on that user and continue to learn and tailor that experience to the different users. We find the golden nuggets, per se, in our different clients and on all our different pages, channels, and experiences."
Advice: What does Danielle identify as some trends to look out for in the coming years? "Cross-channel buying, personalization and keeping up with consumer expectations," she says. "Customers want to feel like they're cared for," she explains, and the question is: "How do you get your customers to buy more of what you're selling?"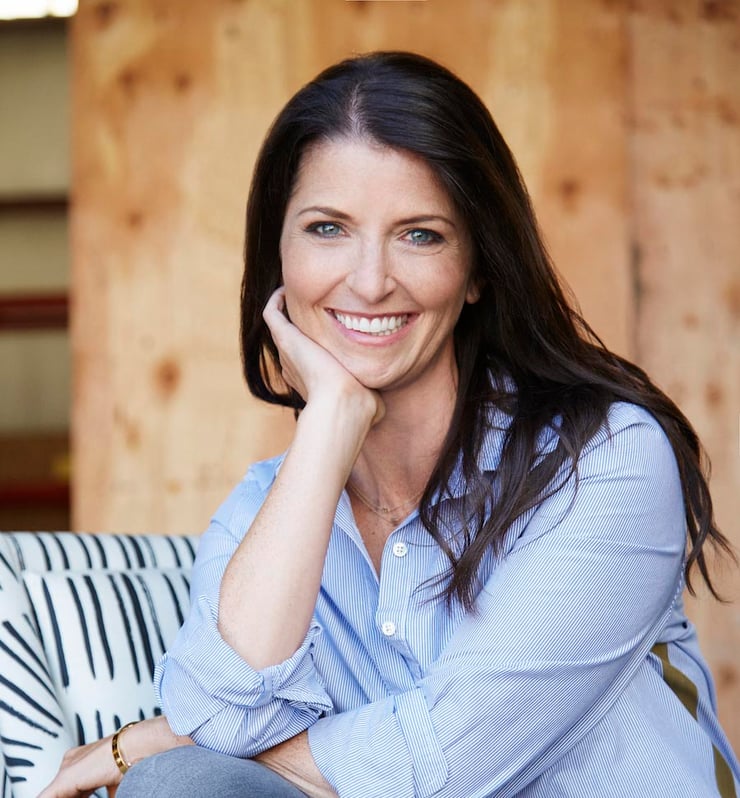 "Skyline Furniture is my family's business. My grandfather started it in 1946, so I grew up in the furniture world," explains Skyline's President and Chief Creative Officer Meganne Wecker.
With no intention of joining the family company, Meganne studied international business at school and was keen to travel the world. But when Skyline's imports division began importing furniture from across the globe, opening the possibility to utilize the skills she'd learned during her degree, Meganne agreed to take a job for a year to try it out. She has been with the company ever since.
Skyline's designs are elegant and stylish, and every piece is custom-made to order. As early adopters of ecommerce, Skyline was quick to understand the demands of the digital customer, and 17 years with the company has taught Meganne how technology can transform a business:
"We really look to tech to enhance what we already do really well," she states. Digital printers, for example, have allowed Skyline to create custom designs that give the customer that personalized feeling they're looking for. After all, she explains, "Everyone wants to feel like they're expressing themselves in their home."
Advice: When it comes to optimization changes in the furniture industry, there are exciting things afoot:
"Everyone is testing AR and VR now. There are different versions offering various functionality, but all have a similar goal of allowing the customer to interact with and experience the furniture."
Are you looking to grow your ecommerce business? Learn more about our Octane AI products and how we can help you increase your profits.