Even though the traditional "gift-giving" season has passed and we're now in the throes of January (and fighting to stick with those New Year's resolutions), gift-giving and shopping for those you love is not irrelevant. Valentine's Day, birthdays, anniversaries, and the happy event of a random surprise often leave family and friends seeking a more personal, unique gift for the people who matter most to them. That's why it's helpful – and rewarding - to turn to small, independent businesses.

Supporting small business entrepreneurs is an opportunity to both give and get in return: innovation is rewarded, which in turn fuels risk taking, which fuels more innovation. Below, we highlight thirteen risk-taking entrepreneurs and their niche, gift-friendly products.
Filly Flair is an online boutique showcasing wardrobes for every woman, in every season, at an affordable price point.
Founder Laura Benson launched the Sioux Falls-based business seven years ago, after working for years at her family's dairy farm. At first, Filly Flair catered to the surrounding farm and rodeo community – a "filly" is a young female horse – but soon Benson expanded the boutique to a bigger audience. Everything from cowl tops to cardigans to maxi dresses to wedding wear is available from $40 or less.
A mark to celebrate: In the 2017 Boutique Awards, Filly Flair was named the first runner up in the global boutique of the year category.



Audrey Pagano, co-founder of the irreverent apparel company Bow and Drape, believes that customization and a strong point-of-view can co-exist – and even thrive.
Bow and Drape offers customization on-the-spot at several retailers, making it a destination for bachelorette and birthday parties. The online shop, which also features personalization tools, highlights some of the most popular designs, like "Hopeless Ramen-tic" and "Carb Dashing." Its niche is cute, casual clothing for the big personality.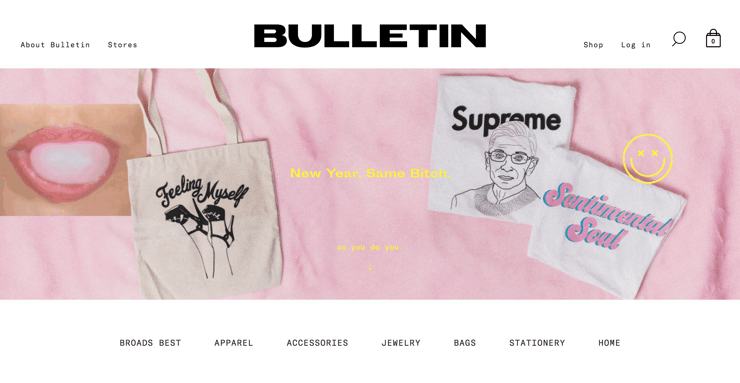 In the words of co-founder and COO Ali Kriegsman, Bulletin is "WeWork for retail." The company provides online-only brands with physical store space, and prizes the relationships between the female-led brands it supports. From a "Misogynist tears" flask to an "It's my body, it's my choice" relaxed-fit tank top, Bulletin showcases accessories and clothing with a bit of spunk.
There are three stores across Manhattan and Brooklyn, but everything featured in-store is available online to customers worldwide. And, true to Bulletin's message-oriented mission, ten percent of gross sales go to Planned Parenthood (to date, Bulletin has raised over $40,000).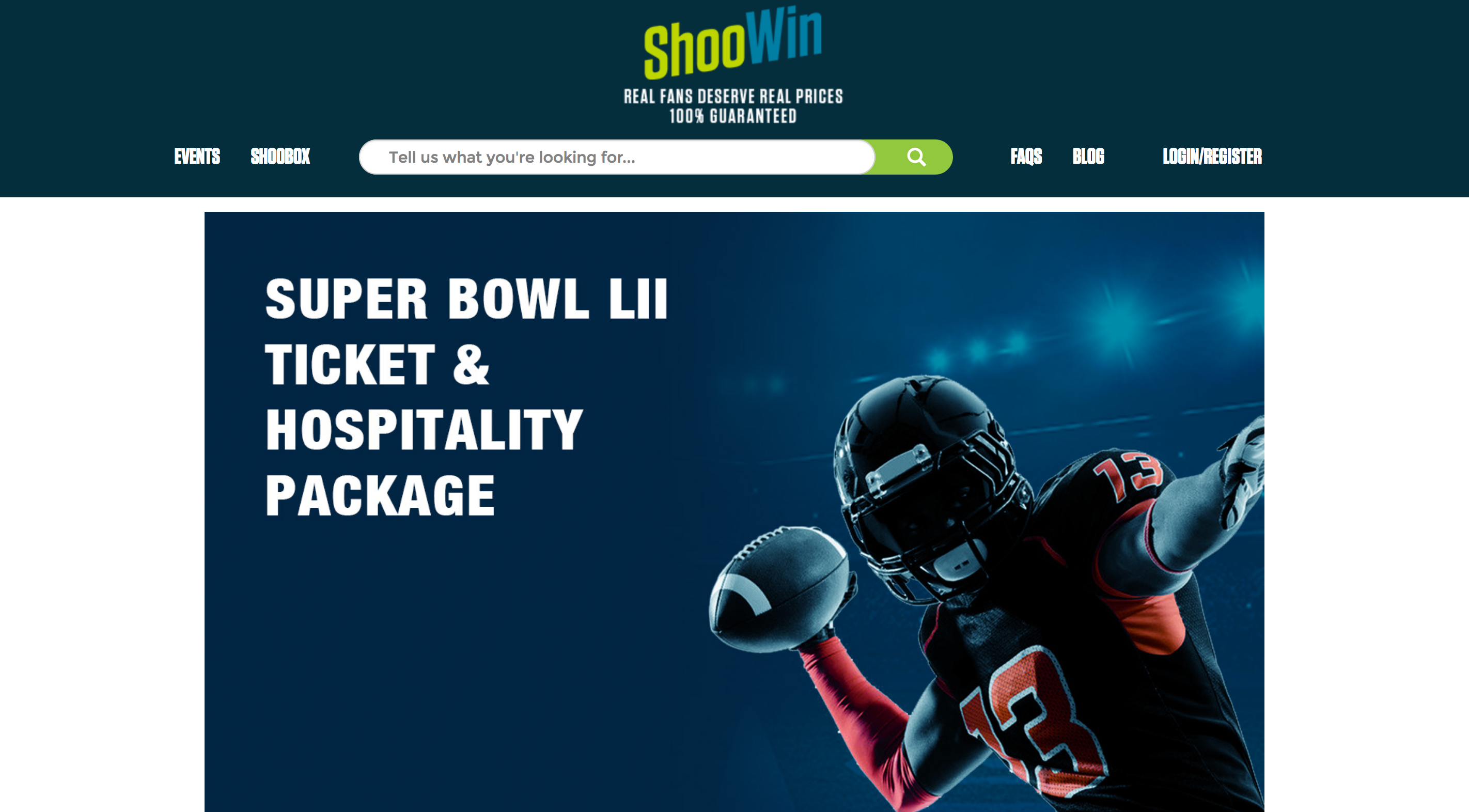 Sports celebrate the day-one fan, but ticket buying favors the fair-weather; by the time a team makes a surprising post-season run, price gouging has left many loyal fans out in the cold.
ShooWin changes that. Through ShooWin, fans can reserve playoff and championship tickets at face value, effectively betting on their favorite team months before the match. If things change throughout the season, a trading platform allows users to sell or bid on existing reservations. It's a new kind of platform, and, of course, a new kind of bragging rights.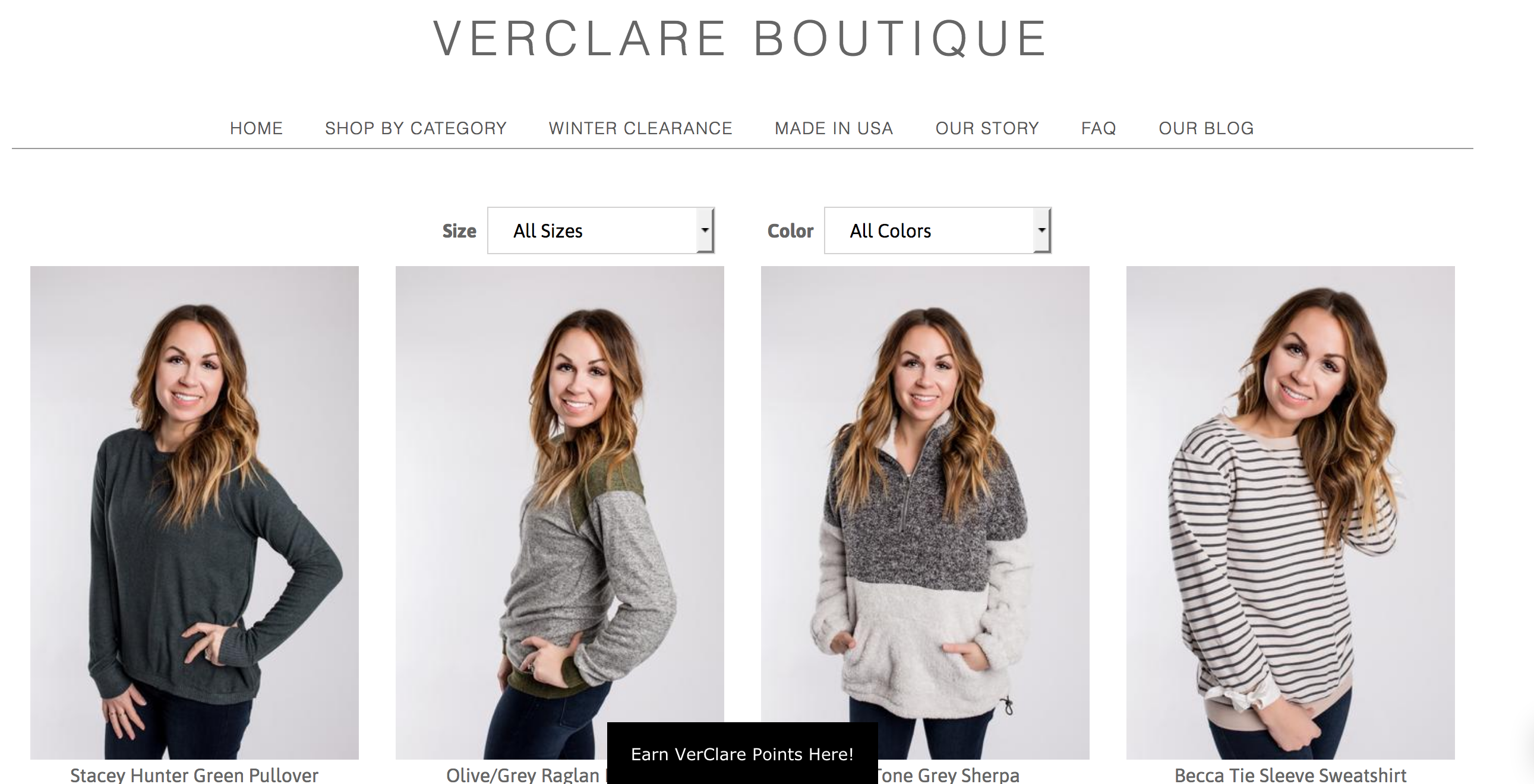 "In the Midwest, every trend kind of shows up here last," says Cristina Vercler, founder of VerClare Boutique.
VerClare launched the Illinois-based boutique a few years ago and quickly built a loyal customer base for cute, trendy clothing. Midwest roots are important; the company is family-owned, and Vercler models each garment herself.
6. Pure Cycles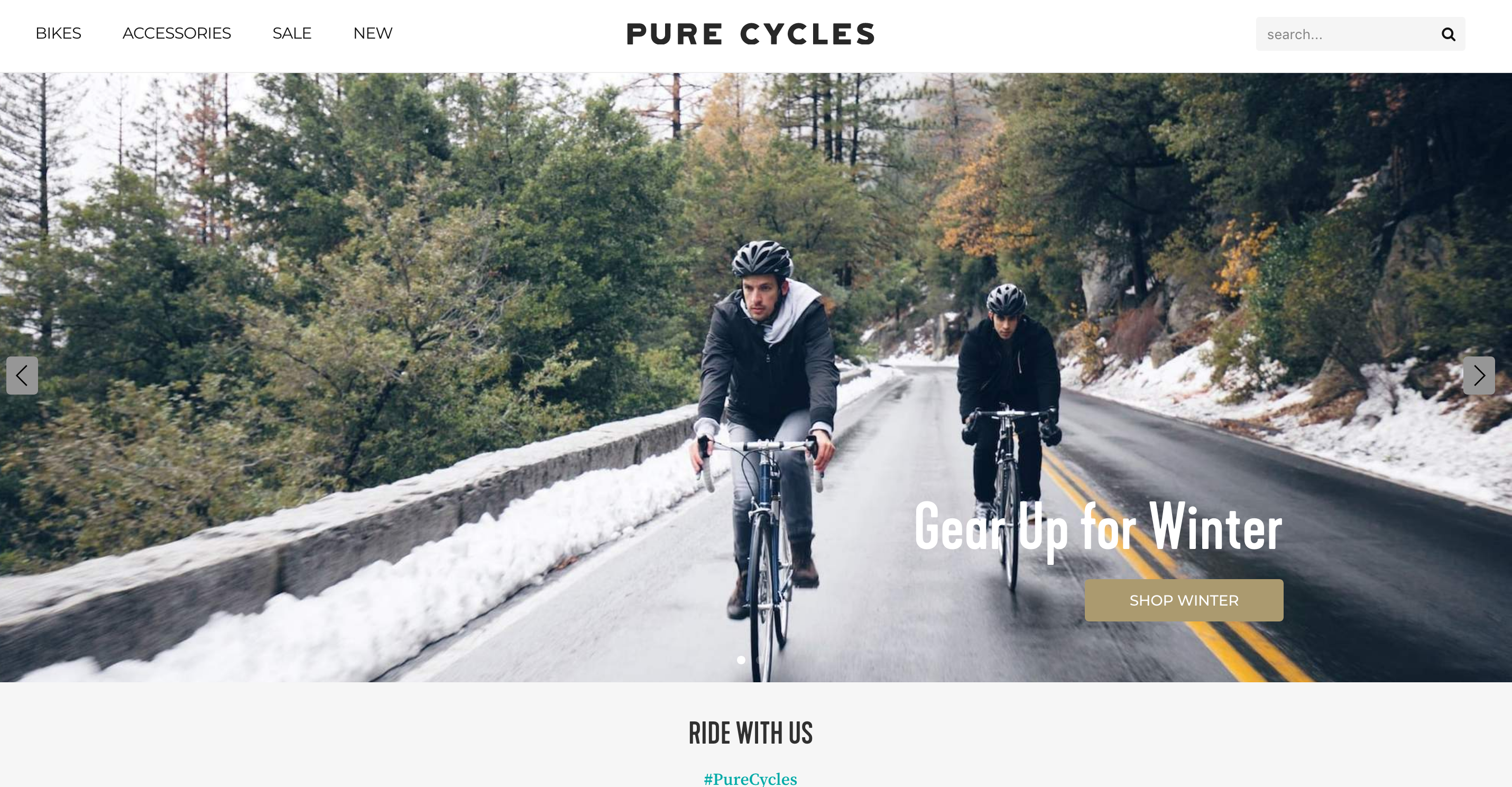 Buying a bike is a hazardous experience for all but the experts. Assembly is no less intimidating. Pure Cycles, which sells colorful, fully-assembled bikes delivered directly to your door, crafts simple, clean bikes for any occasion.
Co-founder Jordan Schau initially launched the bikes for frenetic college students, but the customer base has rapidly expanded. The company now offers fixed gear and six different speeds. Of course, it might be hard to gift wrap the bike come holiday time, but the assembly is more than appreciated!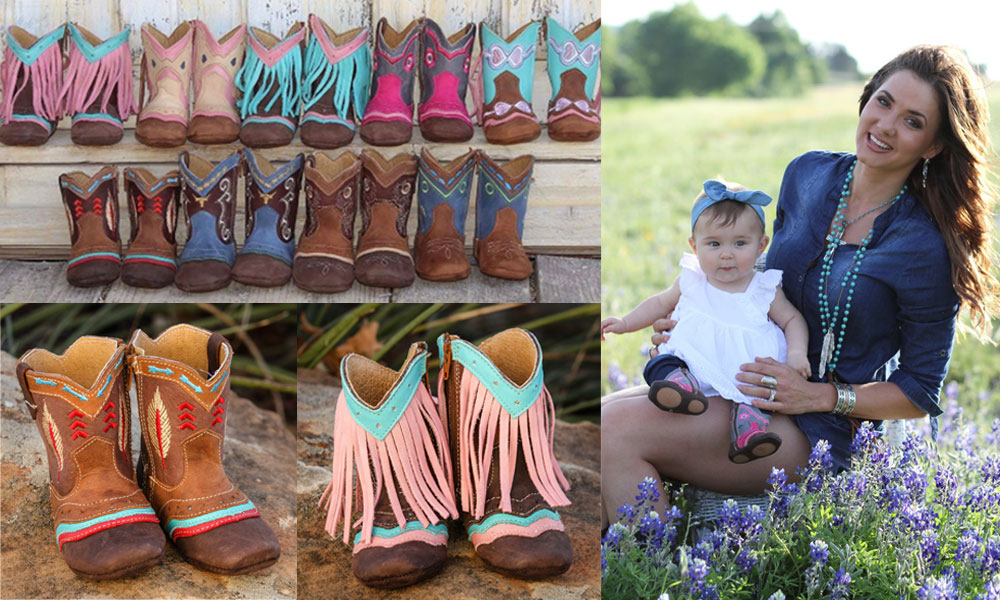 Shea Fisher-Durfey, a lifelong cowgirl and accomplished recording artist, saw over 200 pre-sales on the first day she went live with her line Shea Baby Boots.
Fisher-Durfey often manages the business while on the road with her husband, a world champion tie down roper, and sources the leather for the boots from high quality U.S. tanneries. The boots up for pre-order, from coral fringe to blue long horn to cactus, offer fun new year styles for any new baby.
8. Sportique
Sportique offers active wear for the hip outdoorsman or woman. The curated lifestyle company was inspired by the French brand Colette, known for changing their window treatments twice a day.
Sportique, through a rotating inventory that's both careful and cool, looks to take that kind of experience online. Look for Sportique to offer more fashion – from womenswear to kids wear – through the holidays and upcoming year.
Sometimes pants pockets, shirt pockets, and coat pockets are not enough for all your essentials. ScotteVest provides heavy-duty, travel-friendly pocket protection through one simple garment.
Co-founder Scott Jordan first outfitted a fisherman's vest with extra pockets, and the available styles have boomed to include hoodies, pants, boxer shorts, and even vests for pets. It's all a way of, in the philosophy of ScotteVest, "owning your go" in the 21st century.
10. Rage On!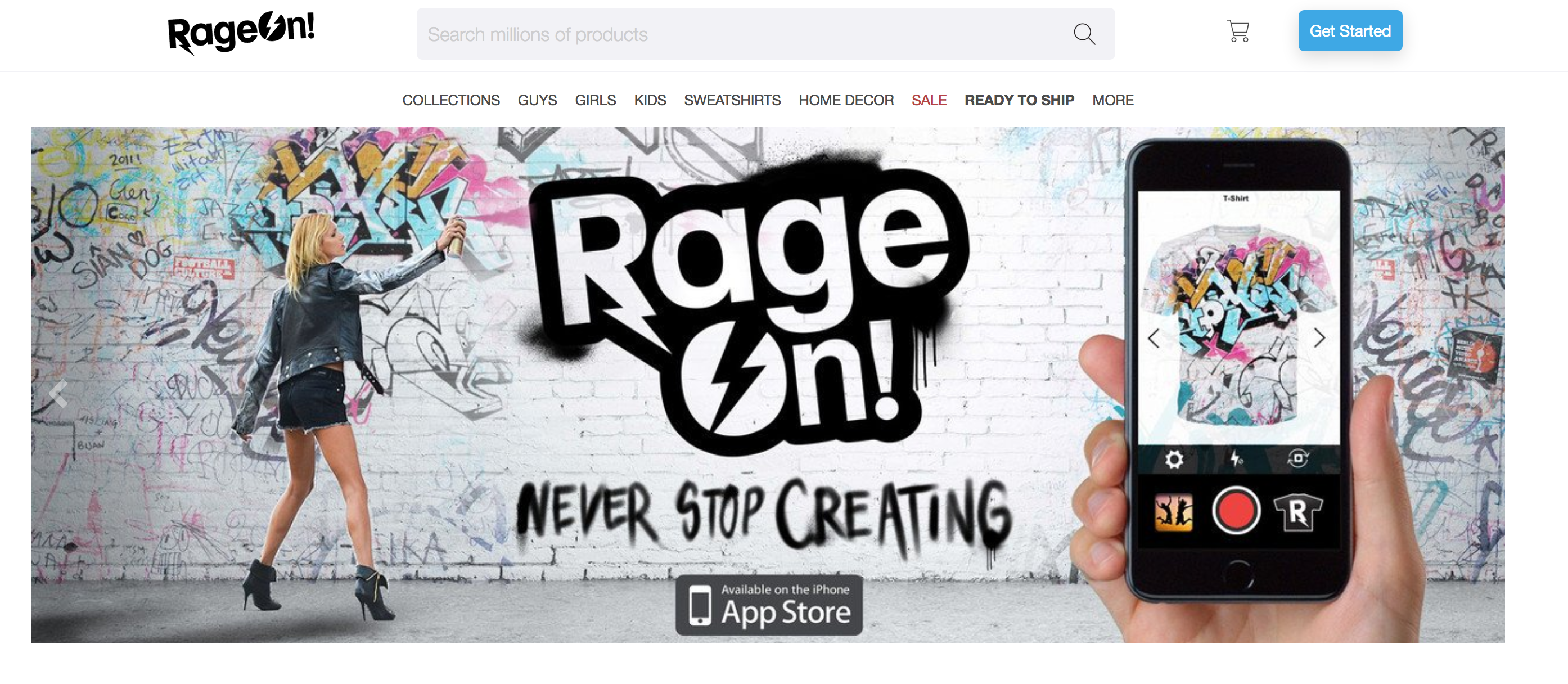 Screen-printing is traditionally – and surprisingly – one of the most restricting ways to customize; users are limited by the middle of the shirt, and more colors means more expensive.
But Rage On!, which celebrates life and exuberance, has flipped the script and created the world's largest all-over-print online store. Through the app and web – giving users the "freedom of creation" – everything from sweatshirts to bikinis to duvet covers can be customized. Limitless printed product, made one at a time, with zero waste and a cost-efficient price.

11. OUTGIFT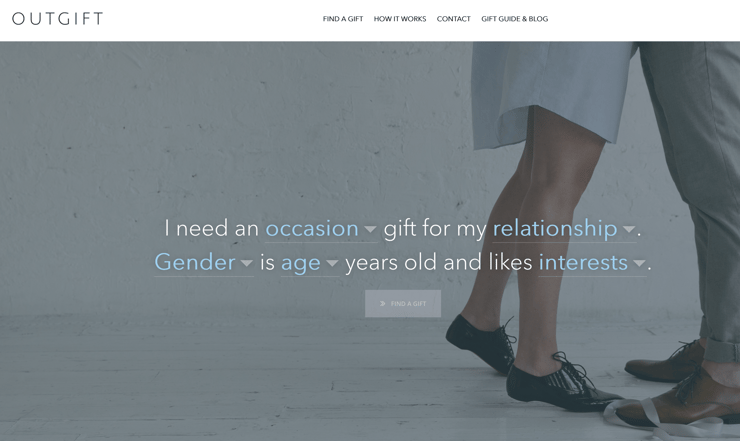 Outgift uses algorithms and personality profiles to create the perfect gift recommendations for family, friends, and others. It's less about outsourcing your gift buying and more about outdoing it; the algorithm considers a vast range of occasions, relationships, ages, and interests, crafting what amounts to a highly personal e-shopper.
Outgift bets that both the colleague you know little about and the sibling you know everything about will appreciate the service.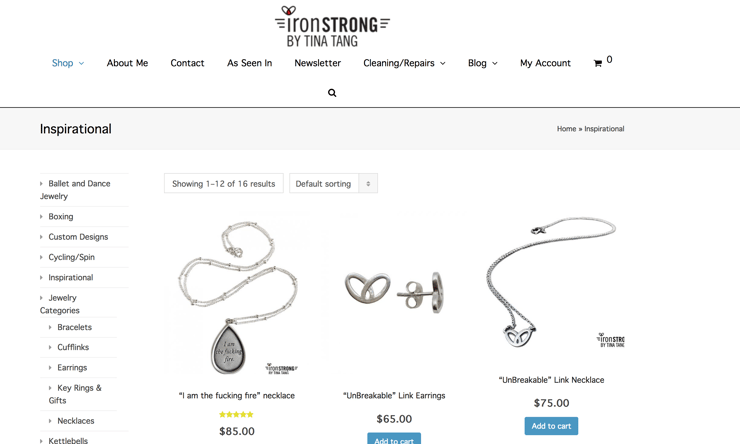 Iron Strong Jewelry provides empowering, inspirational pieces for the fitness-focused woman.
Made with highly durable sterling silver and brass, the jewelry celebrates every type of athlete, from the power lifter to the lithe runner. Founder Tina Tang is a former Goldman Sachs trader and Equinox trainer, and Iron Strong Jewelry is a testament to personal achievement. It is wearable jewelry with an edge, inside the gym and out.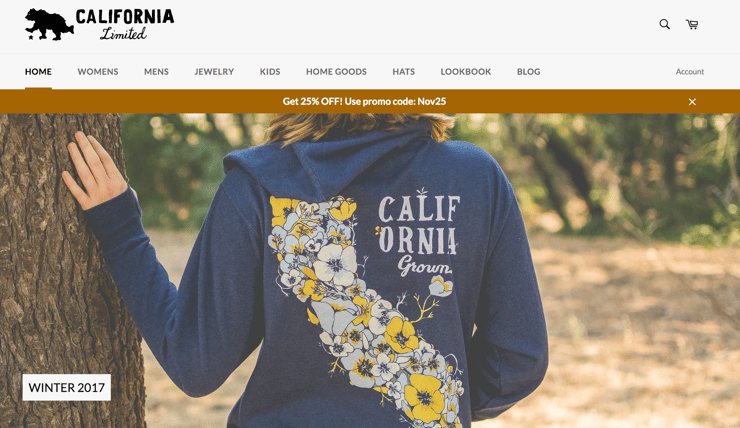 In California, you can go surfing and snowboarding in the same day. California Limited, an apparel and jewelry company, celebrates all that the Golden State has to offer.
Elaina Millar founded the company 5 years ago with a twin mission of serving both social entrepreneurship and the public good. Each t-shirt is limited edition, hand printed, and hand drawn, and funds support a series of foster care homes across California. "California" is exported around the globe, but California Limited is a pioneer in celebrating everything that's possible within its borders.
Don't miss out on all the latest in the ecommerce world –subscribe today!