As you may have already heard, Mailchimp is no longer offered on the Shopify platform. Mailchimp had been the largest provider for email marketing services to Shopify users, thus leaving a void in the marketplace. It's a good thing, then, that there are no shortages of Mailchimp alternatives still available on Shopify. If you find yourself suddenly in need of a new email marketing tool on Shopify, read on.
Klaviyo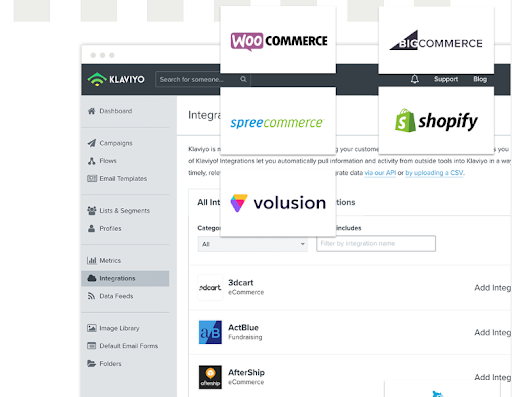 Perhaps Mailchimp's most significant competitor at the time of its Shopify breakup, Klaviyo's dedication to automation helps you go above and beyond the typical marketing initiative. Klaviyo helps you tune into your visitors, subscribers, and customers and use the cues they give you to create truly relevant, valuable messaging. Ecommerce stores that switch to Klaviyo see an average 67x increase in ROI, which is a number that should speak for itself.


Privy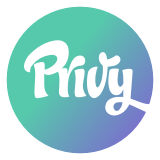 You can do a lot with Privy's free plan which is why it's such an attractive option for so many stores. From creating fully customized, mobile-friendly display types — including popups, banners, scroll boxes, and more — to powerful campaign targeting options, Privy provides a full suite of tools that rival most paid plans. Best of all, you'll never have to write a line of code if you don't want to, making this an extremely accessible tool for all stores.
Omnisend
Omnisend goes a step beyond email marketing to take advantage of another emerging channel: SMS. This allows you to drive sales at scale across multiple channels while using automated email and SMS messaging to reinforce one another. Omnisend prides itself on simple use to reach ambitious goals, allowing you to build automation flows just once that can be continually optimized as you build engagement and reach new customers.
Abandonment Protector
Extremely easy to use, Abandonment Protector leverages prebuilt workflows with targeting rules to design a comprehensive marketing strategy in just minutes. It acts like a wizard to help you build custom, mobile-friendly popups to grow your email lists, and then use email sequences to win new customers and bring old ones back.
Conversio Marketing Automation
Conversio combines powerful email marketing with user generated content tools to engage your customers and build your brand's trustworthiness. They provide powerful segmentation tools to reach extremely targeted audiences with conversion-driven campaigns, allowing you to set and pursue super specific goals. The accompanying Insights dashboard helps you harness and better leverage data into actionable insights.
Justuno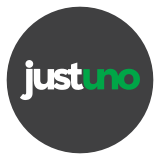 Justuno is an AI-driven app that aims to optimize visitor conversion. Justuno uses popups, lead capture forms, and push notifications to help build and maintain your email list. Then, its powerful email campaign tools help you upsell and cross-sell, recover abandoned carts, push sales and discounts, and much, much more. With the paid plan, you can even integrate email, phone, and chat customer service into your business without having to employ a full in-house or outsourced team.
Sumo
Sumo's "pay-as-you-go" pricing makes it an especially valuable tool for small but growing Shopify businesses. This powerful tool gives you the tools to grow your email list, increase conversions, and generate more sales on your Shopify tools but it's entirely free until you see meaningful growth. With high-converting opt-in forms and CRM tools to create unique, exclusive sales and convert browsers into buyers, Sumo gives you everything you need to scale.
Email Template Creator
Design matters and this Klaviyo-built tool helps you take your email marketing seriously without investing in graphic designers or Klaviyo's flagship 360º product. This simple, free tool integrates seamlessly with your store to brand your emails, make them mobile-optimized, and flawlessly coded for peak conversion. No matter where your customers read their emails, yours will stand out.
Wheelio
Need to build your email list from scratch? Why not make it fun? Wheelio gamifies email acquisition, using entertaining, more tempting popups to get users to opt-in to your messaging. Less expensive than most paid acquisition, Wheelio is a great option for attracting users without spamming them or making crippling investments that may not pay off when you're building your email list.