The 10 Best Shopify Apps for Direct To Consumer Brands
The number one question I get all the time is, "What are the best apps on the Shopify App Store right now?"
With over 2,500 apps on the App Store, it's difficult to choose what apps you think will perform best for your store. And if you can't decide which apps to use, this post will definitely help you get started.
We've used and analyzed the top apps on the App Store. In this post, we'll tell you about ten apps we think will make a difference for your business.
We picked five categories that think you should definitely be using apps for:
List Building and Promotions

Conversion Rate Optimization

Referral Marketing

Subscriptions

Customer Service
List Building and Promotions
Build a list of potential buyers, nurture, and sell to them.
1. Justuno
Justuno helps e-commerce stores create integrated marketing solutions that turn visitors into customers. Use Justuno pop-ups, Spin-to-Wins, and more to capture leads on your website.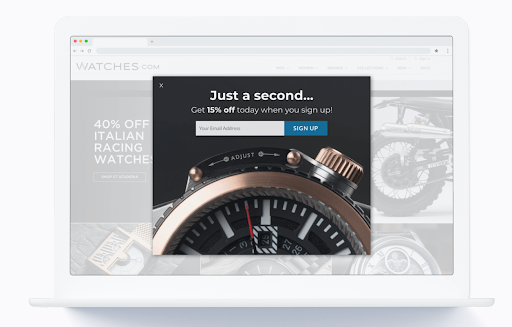 Justuno's pop-ups aren't your regular pop-ups. Justuno gives you behavioral data about each visitor so you can segment your list and send the most relevant message to your customer.
You also get the luxury of A/B testing different content and designs to continue optimizing for better results. Justuno also has a suite of products in notifications, sales conversions, and optimization that I am sure you'll love.

2. Klaviyo
Klaviyo is a marketing software built for growing customer relationships. Famous for its robust email marketing flows, Klaviyo allows you to pull in data from multiple platforms and make it actionable.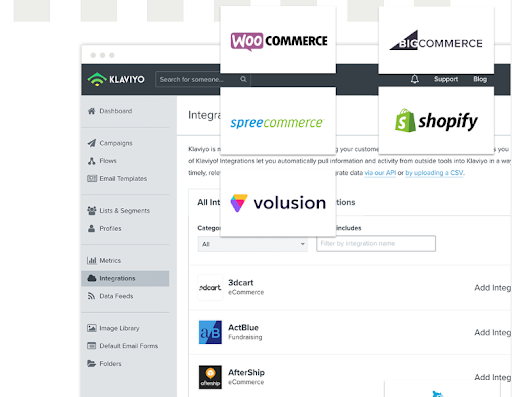 Want to segment your list based on behavior, properties, or engagement with previous campaigns? Klaviyo makes it super easy to leverage the data it collects on your store or pull in data from your favorite platforms into Klaviyo.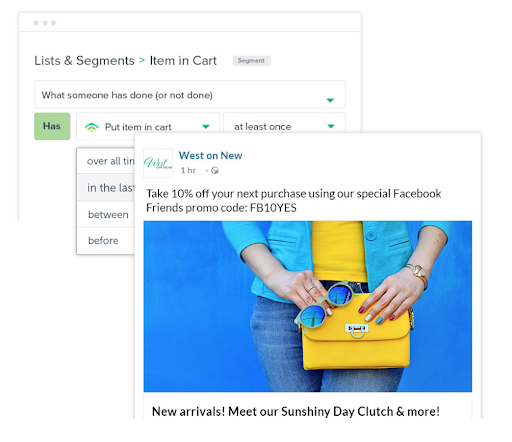 Take your email personalization to the next level by leveraging dynamic content from Klaviyo. Klaviyo tracks everything your visitors do on your site and lets you use that data to personalize your emails beyond the customer's first name.


3. Privy
Privy helps you capture more emails, reduce abandonment & grow sales with on-site displays & automated emails.

Privy is a unique solution because they make super easy and fast to launch campaigns on your store. Get campaigns up and running quickly with Privy's campaign builder, launch your welcome email and set up a series of automated emails.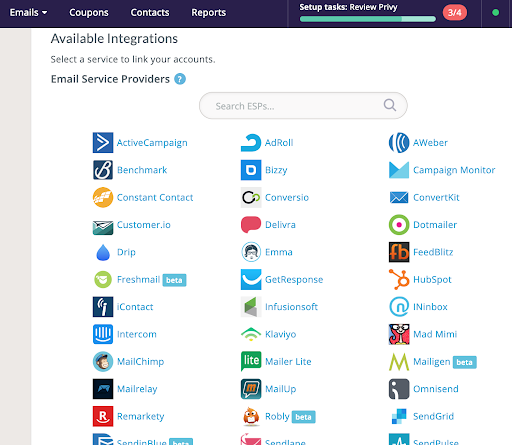 Privy makes it super easy to work with your other applications. Easily integrate Privy with the tools you love to sync data from and back to Privy.


4. Octane AI
Octane AI helps you automate sales, marketing and support with Facebook Messenger.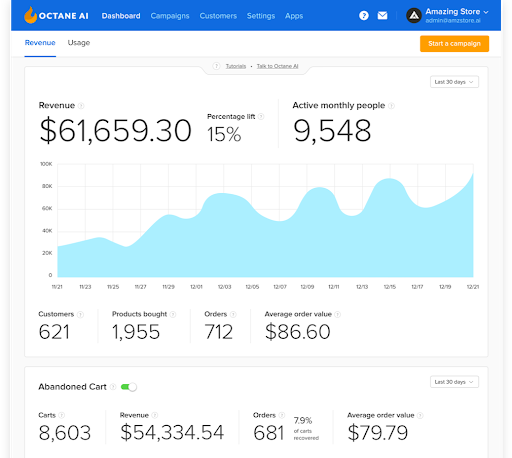 Everyone is aware of abandoned cart recovery through email. Octane AI allows you do the same through Facebook Messenger. Connect your Facebook page and store to Octane AI. Octane AI will install a Messenger checkbox under your add to cart button.
If a user adds to cart and does not complete the purchase, your Facebook page will send them a message with the same products they had in their cart with a call to action to checkout, all on autopilot.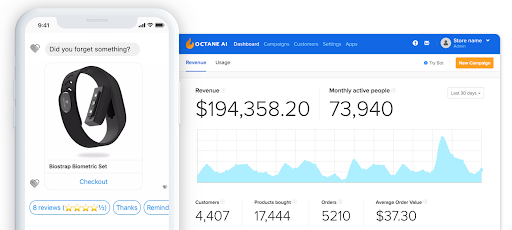 This method of recovering carts is 10X more effective than email marketing. The average person receives about 90 emails per day. If you are a brand, your email will get buried in their Promotions tab.
With Messenger marketing, you reach your customer directly on their phone with a push notification. Brands using Octane AI on average see:

80%+ Open Rates

20%+ Click-through Rates
15% Website Conversion Rates
I highly recommend implementing this if you want to recover more carts and reach more of your customer base.


Conversion Rate Optimization
Apps to help you increase website conversions.


5. Yotpo
Yotpo allows you to collect product reviews, site reviews, ratings, and user-generated content.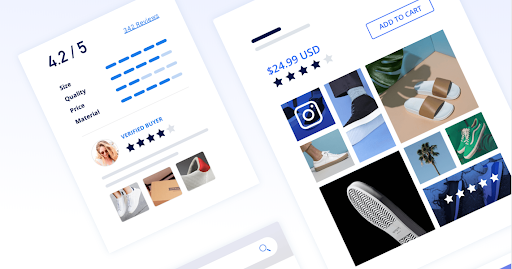 A review is an important metric that helps influence purchase behavior. If you have never purchased a product or from a brand before, the first thing you do is take a look at the reviews to see what other people have said about the product or the brand.
Yotpo allows you to display reviews on your product page, collection page, search, social and more to increase social proof everywhere on the web.
One feature that I love is when a customer makes a purchase, you can set up a review email to go out to the customer a certain amount of days after the purchase. The customer can leave a review for the product they purchased right inside that email without having to click to your website, sign up or sign into an account.
Reviews influence purchase behavior so leverage Yotpo to get reviews up on your site and increase sales.
6. Carthook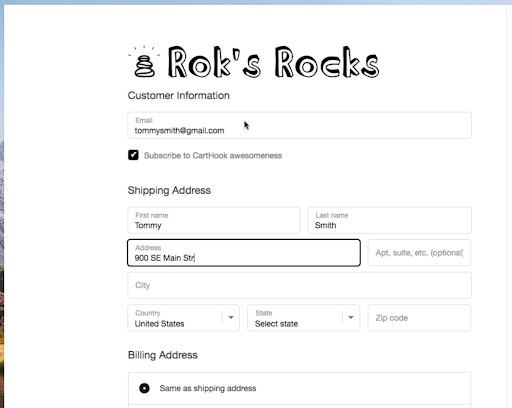 Carthook turns your checkout process into a one-step, one-page checkout. Many brands have a three-step checkout:

Customer Information

Shipping
Payment
The problem with a three-step checkout is that users drop off at every step of the checkout process. Carthook turns your checkout process into a one-page checkout process.
Carthook also has a unique upsell feature that will help you increase conversions. The most common way to upsell visitors right now is through a popup that asks the user to add a similar product at a discount when they add to cart.
The problem with this is that it interrupts the user flow and at times it's been shown to decrease your conversions. With Carthook, you can one-click upsell your customers after they purchase.
7. Shoelace
Shoelace helps you make more sales with Customer Journey Retargeting.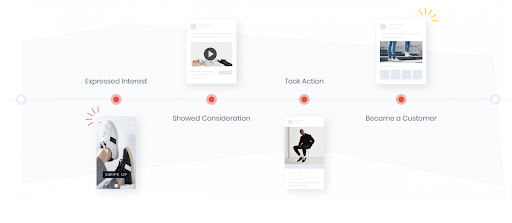 Display relevant ads to your visitors who haven't taken the action you want them to take and send them back to complete the action. Unlike other retargeting solutions, Shoelace builds your customer journey in order to show the right ad to the right customer at the right time.
The problem with today's retargeting is that it doesn't take into account where the customer is in the buyer's journey. It's crucial to be aware of where your customer is at so you can send them the most relevant ad.
This will convert more customers and minimize ad fatigue in the process.

Referral Marketing
8. Smile.io
Smile helps improve customer retention and build brand loyalty with rewards.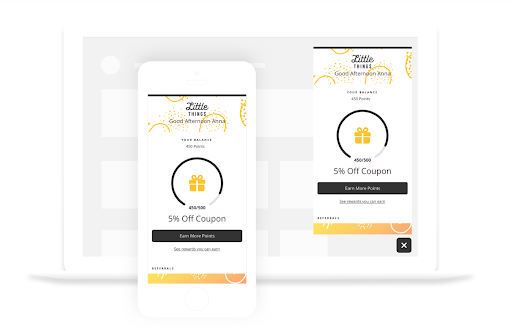 Loyalty is an emotion you need to earn. Rewarding your customers with points is the best way to establish and maintain lasting, emotional relationships with every member of your community.
Use points to motivate customers to join, engage or share your community with referral and social rewards.
Word of mouth is the most powerful form of marketing. With Smile, you can run word of mouth campaigns at scale and on autopilot.
Subscriptions
9. ReCharge
ReCharge helps you launch and scale your subscription and recurring business.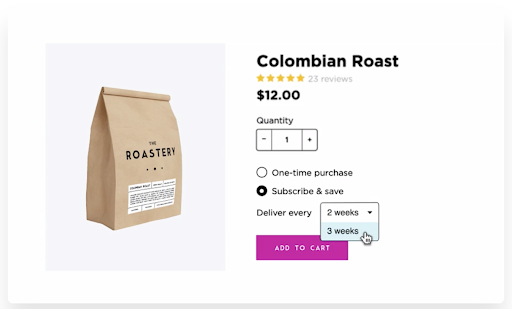 If you do not have subscriptions products right now, I still recommend using ReCharge. Offer to deliver the product on a recurring basis after a customer makes a purchase.
Building up recurring revenue is a great way to have predictable cash flow coming into your business every month.
Customer Service
10. Gorgias
Gorgias is an all-in-one customer support and live chat helpdesk currently available for Shopify stores only.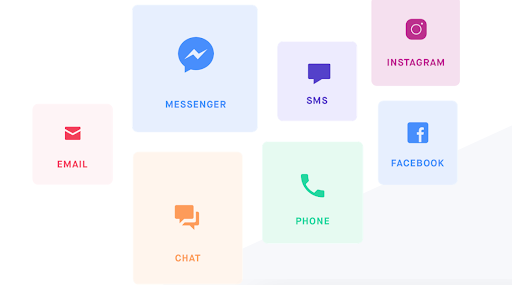 Gorgias allows you to manage customer support tickets from all your channels like Messenger, SMS, email, Instagram and more in one place.
With its deep integration with Shopify, Gorgias pulls rich data about your customers right next to the tickets. Then edit orders, subscriptions and refund payments from your helpdesk.
No need to log into three different platforms to manage support request. Gorgias makes it super fast and easy all from one dashboard.
Next Steps
These apps when used correctly can dramatically boost your sales and conversions. It's important to take it slow when implementing.
Implement one, get it working properly then move onto the next one. I've seen so many Shopify sites with many apps installed and the worse part, they are not using most of the apps. That just slows down your website. Most of the apps in this article even integrate with each other, which allows you to get even better performance.
For example, you can integrate Octane AI with Smile.io to send your customers their referral links on Messenger along with email.
If you need further support setting up these apps, please join my secret Facebook group of top e-commerce marketers. You'll be able to ask questions and get support from me and other smart marketers.
About ROAS:
We are ROAS. Short for Return On Ad Spend. We grow revenue for Shopify Brands using paid advertising and Messenger marketing. We have clients ranging from Poo~Pourri, The Beard Club, Transparent Labs and more.
Secure Your Free Consultation Here.