Customized furniture used to be considered a luxury product, particularly at brick and mortar furniture outlets, and you might expect to wait an average of two months before your order arrived.
But if the digital revolution has taught consumers anything, it's that demanding a great product fast and for a fair price is no longer an outlier. It's the norm.
However, it was the 70-year-old Skyline Furniture that recognized the demand for made-to-order furniture years before many of us knew we wanted it, from upholstered furniture to window treatments to decorative pillows.
In the years since, Skyline has not only mastered the art of creating stylish furniture and fast turnarounds, but have embraced ecommerce and digital technology, allowing them to go leaps and bounds beyond their competitors.
We talked to Chief Creative Director Meganne Wecker to learn more about her company and how it is propelling innovation in the furniture industry.


A Midwestern Take on Home Furnishing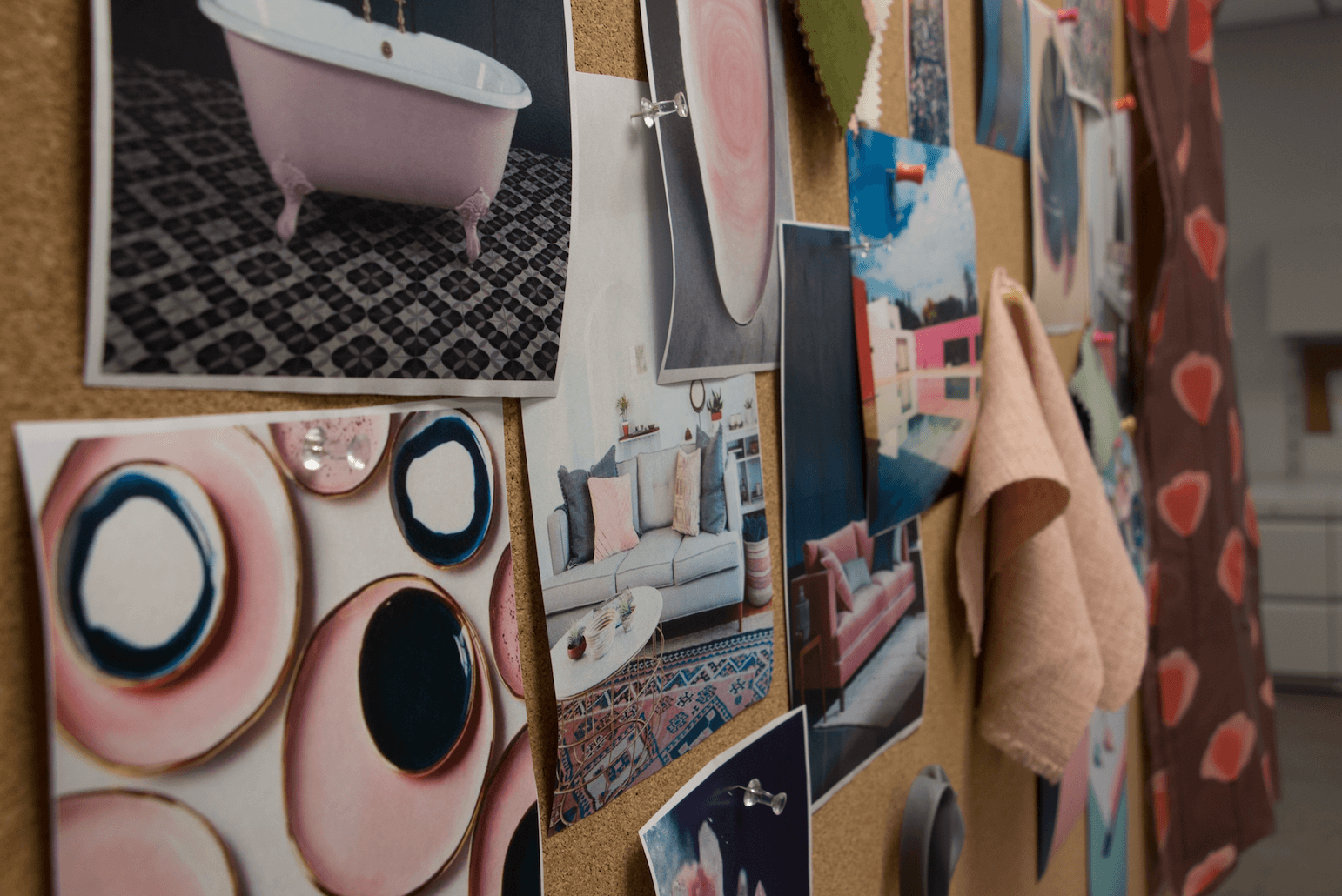 Skyline Furniture is a family business going back three generations, with Meganne's grandfather Norman Wecker starting the Chicago-based company in 1946.
At the time, Chicago was a great industrial and furniture manufacturing hub, but the 1950s saw many companies heading south to North Carolina and Mississippi in search of cheaper labor prices.
Norman, however, determined to stay in the midwest, began working with catalog companies like Montgomery Ward and Sears, offering made-to-order furniture.
Although she grew up coming to the factory, which still sits in the same location as it did 70 years ago, Meganne wasn't planning to follow in her father and grandfather's footsteps.
"I never thought I would actually join the family business," she laughs.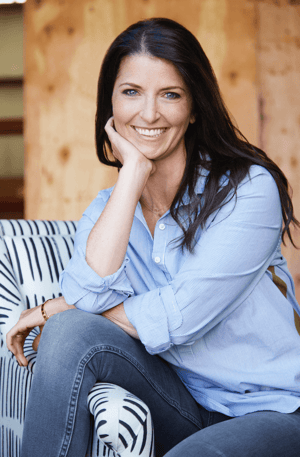 But after graduating with a degree in international business, an opportunity presented itself.
"Around the time I graduated, Skyline Imports Division was importing furniture from all over the globe," Meganne recalls. Her father proposed that she come on board for a year, taking the opportunity to travel and put her business skills to work.
"I've been with the company ever since," she says.
Meganne shot up through the ranks fast, transitioning from business operations to textile designs and fabrics. Smaller projects turned into larger ones, and eventually Meganne was designing the whole showroom. These days, she serves as Chief Creative Director, using her sense of design and business smarts to drive the company forward.


Dropshipping, Fast Turnaround, and Staying Ahead of the Curve
While dropshipping might be a hot trend nowadays, it has been part of Skyline's business model from the beginning.
The catalogue furniture industry operated like many customization websites do today, Meganne tells us.
"At the time, you would call in, order your furniture, we would make the item and drop ship it directly to the consumer."
While many furniture companies struggled to adapt to the onset of ecommerce, Skyline's business began to soar with the onset of ecommerce. After all, they had been creating custom, made-to-order furniture for decades.
"What it ultimately ended up doing was putting our business on steroids. As ecommerce started to grow, our business started to grow."
When Meganne started her career at 22 there were only 60 employees, which has grown to 150 in the last 17 years.
Despite the similarities to its old model, the feat of adjusting to the ecommerce revolution is not to be underestimated, especially for a furniture company.
Many in the industry were skeptical and resisted the change, seeing it as an existential threat to their brick and mortar model, while startups were leary of trying to start an ecommerce business that posed such logistical challenges and required such expertise.
"The early adopters of ecommerce were typically the people who understood catalogues. Because furniture is such a nuanced category, it's hard to understand how to get it to the customer without any scratches or damages; it's heavy, it's big. So it's not an easy category for a lot of manufacturers to get into."
The lack of competition allowed Skyline to make daring choices and test out new ideas, pushing them to innovate and experiment.
These days there are other shooting stars on the market, but few can compete with the advances that Skyline has made while most of the industry was asleep at the wheel.
"I think now a lot of the world is playing catch up, at least for those who were initially skeptical. Because everybody knows that this is something that isn't going away."
As the industry struggles to keep up with the Amazon-fueled, 'I-want-it-now' mentality that pervades the retail landscape these days, Skyline is going full steam ahead. One of their successes has been speeding up their supply chain, which they knew would help them forget partnerships with retailers and avoid competition from overseas.
"We knew if we could offer any style, made to order, with no inventory commitments to the retailer, they could put up all of our products at no risk to them, and we could get it directly to the customer as fast as physically possible, then we could capture those orders."
In an industry that usually demands eight to twelve weeks for a custom piece of furniture, Skyline can complete an item in an average of just seven days.
"No one even comes close to figuring out how to do what we're doing. So for us, that Amazon mentality of needing it fast is something we always understood, because you cut down on buyer's remorse and all the things that happen," Meganne says. "Nobody wants to wait for it. It's a language we were already speaking, so for us it's been great, and yet another thing that has helped us grow our sales over the past years."

The Secret to Success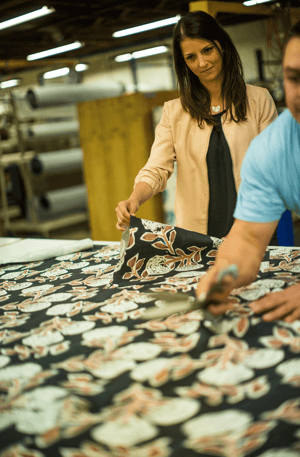 Skyline is not just fast – it's fashion-forward.
The quality of their pieces and their attractive price point allows the company to appeal to both millennials keen to take advantage of the convenience of online shopping as well as older clients looking to update their homes.
But one of their greatest achievements that makes them stand out among competitors is their readiness to embrace technology.
This is exemplified by their acquisition of a digital textile printer last year, the only one of its kind belonging to an American furniture manufacturer. With the capacity to print 200 yards an hour with no print limit in 500 colors or patterns, the printer allows Skyline to offer exclusivity to their retailers without running the risk of stocking inventory that might go unused.
Skyline has also made 3D models of all their products, meaning that each design can be tested with any fabric without any overhead. This means retailers can offer exclusivity, products catered to their style and still keep their margin.
Add to that quick production, no inventory, and fast shipping and you've got a pretty good deal for the customer and retailer.
For Meganne, this is where art and science converge, and she is proud to represent a company that understands the expert crafting of products who is also not afraid of embracing a digital world with open arms.
"We look to tech to enhance what we already do really well. So, if it can make us faster, more nimble, just make us better at what we already do, then that's where we really look to implement tech."
The digital printer has even led Meganne to start a new venture, Cloth & Company, with DwellStudio founder and designer Christiane Lemieux.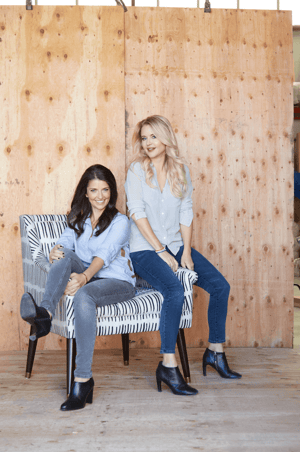 Cloth & Company offers exclusive collections to their partners, including Wayfair, Overstock, and Modsy. Though it currently operates as a sister company to Skyline, collaborations with stars such as Joy Cho for Target.com may see it become its own customer-facing brand in the future.
Though no one can tell what the future holds, for now, Meganne is not short of ideas for how to continue to revolutionize the furniture industry. Having found a business model that not only allows her to express her passion for design, but offer fast, reliable turnaround and an American-made product, she's ready to take her business to the next level.
As the furniture industry evolves, Megann won't be relaxing on the couch; she'll be busy making them.
Grow your ecommerce profits
Are you also growing your ecommerce business? Learn more about how you can increase your revenue with our Messenger marketing tools.