The global economy has made travel, whether for business or pleasure, easier than ever before. But when it comes to luggage, things aren't so simple.
With clunky suitcases that offer travelers no organizational elements, forcing them to dump their electronics, toiletries, and dirty laundry together in one bag, it's no wonder that frequent travel often becomes more of a burden than a pleasure.
Alfred Chehebar noticed the considerable lack of innovation in the creation of luggage years ago, and developed a product that organizationally-minded avid travelers like himself could rely on. Thus, Genius Pack was born.
Genius Pack's luggage is truly, well, genius. Not only does it feature special pockets catered to all your travel necessities, such as toiletries, phones, chargers, and socks, it boasts a one-of-a-kind laundry pocket with compression technology that is able to shrink the size of its contents by 60%.
Some models even feature an integrated phone charger, and as an exclusively online retailer, Genius Pack bypasses the cost of retailers, making their luggage as affordable as it is practical. We spoke to Alfred about his entrepreneurial journey and got some business tips from one of ecommerce's rising stars.

How It All Began
It turns out, entrepreneurship is a family affair.
"My father got started in business at the age of 16 when he launched his fashion accessory company," Alfred tells us. "I always viewed my father as a hard-working, never-give-up kind of man, and so that work ethic certainly rubbed off on me."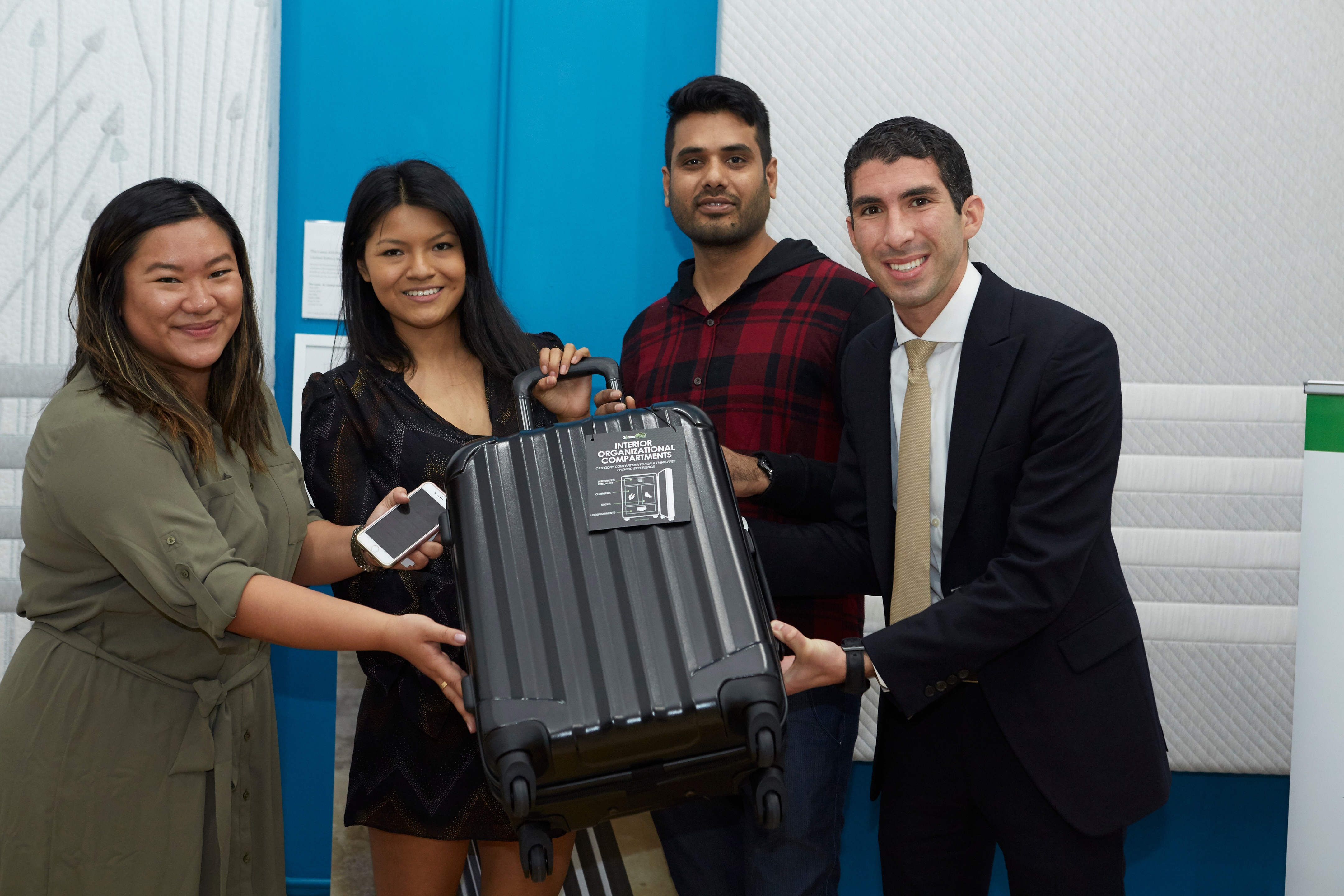 After studying fashion merchandising management at FIT, Alfred transferred to NYU to finish his degree in accounting.
"The blend of fashion education and finance education really enabled me to get the full picture of running this luggage business today."
Alfred first had the idea for Genius Pack in mid 2011 when searching for luggage to buy for his family. He discovered that there was a noticeable lack of innovation and creativity in the luggage industry, particularly in regard to organization. Thus, the idea for Genius Packs was born. With merchandising experience at companies such as Le Sport Sac, Alfred was already primed and ready to enter the luggage market.
"A normal suitcase is just an open cavity where everything is just thrown in there," Alfred tells us. His idea was to create special pockets for each category (phone, toiletries, chargers) so that everything has its place. "That vision is really the core identity of the brand today," he says.
Additionally, the team conducted focus groups with with business travelers to find out what they were looking for in a luggage set.
"From that we developed the laundry compression technology," Alfred explains. "It allows travelers to compress their laundry contents through an integrated air valve, which is a patent that we have today. That came from the nuisance of having dirty laundry floating around your luggage and it touching all your clean clothes."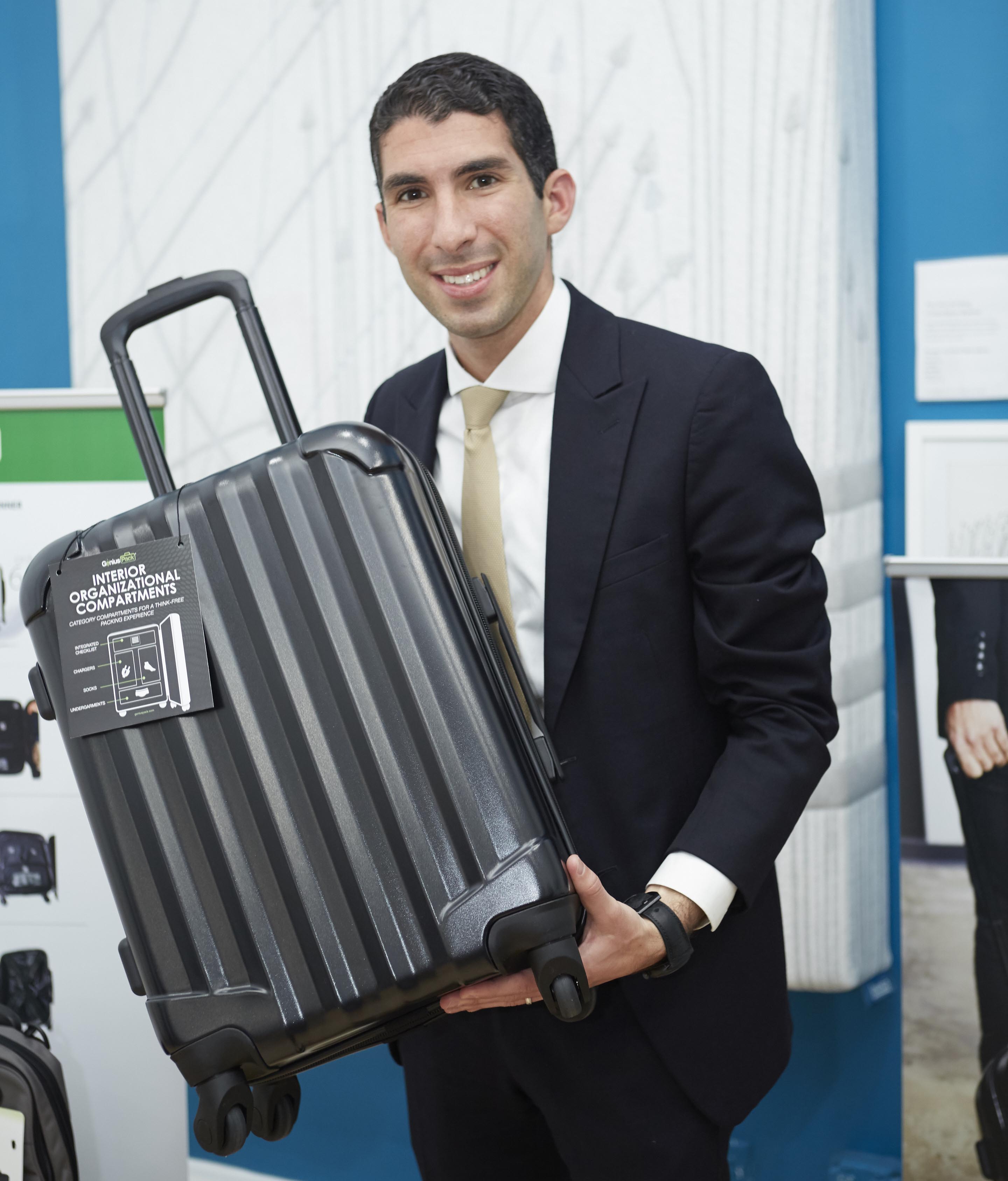 Furthermore, he says, when you carry around dirty laundry, the contents of the luggage never fit as well as when you first packed it. With this impressive compression technology, 60% of the luggage contents are compressed, leaving plenty of room for any souvenirs you might have picked up during your stay!
Targeting the Target Customer
For travel addicts and business professionals alike, the Genius Pack is an ideal buy, particularly for those who love a nicely organized space.
Additionally, Alfred notes, they're seeing that about 30% of their customers are repeat customers. Whether they're coming back for check-in luggage after a satisfactory flight with a carry-on, or looking to add some accessories onto their order, Alfred maintains that the company's objective is to be ready to meet the customer's needs.
"It's our job to make sure that we're providing them with a full travel experience to complete their collection," he says, particularly because luggage is often purchased for the long haul. This also means putting some extra work into encouraging potential buyers to purchase.
"This is a purchase people intend to use for the next decade or so. And this means that in selecting the right luggage – a lot of due diligence goes into that from the customer's standpoint. So we're trying our best to make sure we're in front of the line when our customer needs it."
This means faithfully checking metrics in order to ensure a smooth conversion. So what metrics does Alfred look at every day?
"I check how many people visited geniuspack.com, how they got here, how much time they spent on the site, what percent of them are purchasing. We also look at the average order value, and if that's increasing or decreasing and why. In addition to that, we manage ad campaigns on a daily basis, measuring return on ads spent, which is the amount of revenue we receive vs. the advertising spent. So we're constantly trying to see how we can do better based on the data that's fed to us."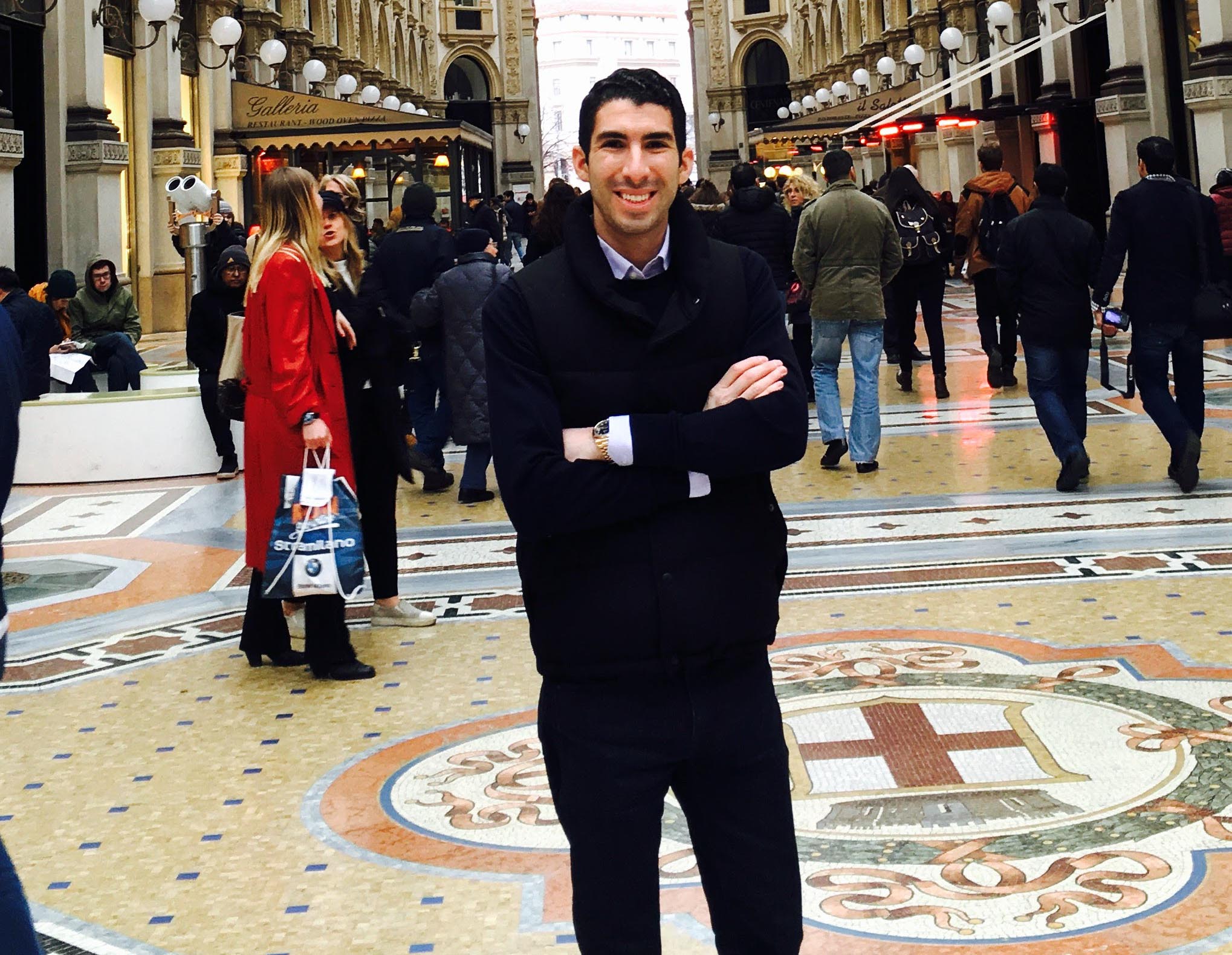 In terms of channels, Alfred says the biggest revenue driver is their email list, with around 75,000 avid fans. They also run ad campaigns on Google and Instagram, from which they have seen positive results. Regarding software for conversion, Genius Pack has three staples.
Google Analytics – "There's so much you can learn from google analytics, from the traffic quality to the behavior data to the funnel visualization."

Improvely – a linked tracking software they utilize for all their campaigns. "With Improvely, we can attribute each sale based on the last click they came from."
Mailchimp – "This product is great because they do well with segmentation conditions, so we can customize different email blasts based on customer's interest."
Takeaways
While Genius Pack has seen exponential growth in the past years, it's been an uphill battle. The cost of acquiring customers is not cheap, and laden with high operation costs. Still, Alfred maintains that the vision behind their luggage has allowed them to compete with some of the industry leaders:
"We really believe in excellent products at excellent price points. We're offering carry-on products that normally would retail at 600-700 dollars with other brands, and we're retailing those for less than $200 dollars."
The most rewarding part of the business, far from the money and success, is the positive customer feedback.
"We've worked so hard from the beginning," Alfred insists. "From the brainstorming stage to the design stage, to product development, to importing to warehousing, and finally selling it. And the final seal of approval we get is the customer's reaction. So when we see that the customers are enjoying the product, that really fuels me."
Alfred's advice for young ecommerce entrepreneurs is simple – focus on the product, and give it a great appearance without making it too expensive. In short, "Create a product that looks great, at a great price."