Eric Bandholz likes to think of beard styles as a family tree.
"It comes down to three categories," he says. "You've got your full beard, you've got your partial beard, and you've got your mustache."
Eric, sporting an impeccably groomed, Rasputin-style beard, goes on to explain in surprising detail the subsections of each of these categories of beard: stubble beard, corporate beard, full beard, goatee, the "whaler" – the list goes on.
Eric knows a lot about beards and takes his job as educator and influencer very seriously.
While it might strike one as a bit funny at first to see a man speak with such earnestness about facial hair, when you think of the endless amount of videos floating around the internet touting women's styling and makeup tips, it's surprisingly refreshing to see a man taking up the topic of mens' grooming with such earnestness.
Of course, Eric has a good reason to motivate people to care for their beards. As the founder of Beardbrand, an ecommerce store and lifestyle brand catered to bearded gentlemen of all stripes, Eric promotes quality niche products like beard oil and luxury trimming sets.
The brand started out as a community-building project, designed to unite, educate, and celebrate beardsmen through creative content such as YouTube videos and blog entries. As the community gained momentum, Eric teamed up with Lindsey Reinders and Jeremy McGee and launched the Beardbrand store, dedicated to bringing high-quality products to the bearded man.
"Beardbrand to a certain degree is a passion project," he tells us. "It's a little bit of an extension of me and what I went through as a guy, being able to share my experiences with the world, and subsequently being able to find an audience that connects with that."
Eric was (and remains) the face of the brand, sharing tips and tricks for optimal beard grooming in a charmingly deadpan style.

A Beard Becomes a Brand
Eric's path to entrepreneurship kicked off in grade school, when he started his first business repackaging and selling jello and sugary snacks to classmates. But his passion for all things beards came later when he was working as a financial advisor.
"I always felt this pressure to conform to a certain look, even though it wasn't really how I identified as an individual," he recalls.
When Eric quit his job to start his own graphic design business, he decided it was time to grow his beard out.
"When going to events, I got all the typical stereotypes associated with beards, from the lumberjack to ZZ top to the duck dynasty. And although they are all cool guys, it wasn't me; I never really identified with them."
It was on a trip to the 2012 West Coast Beard and Mustache Championships that Eric finally found his people.
"I realized there was a community of guys who I came to call 'urban beardsmen.' They are business people, designers, ministers, people from all walks of life who didn't fit that typical 'bearded man' stereotype. And I wanted to give those guys the tools they needed to feel confident about wearing a beard."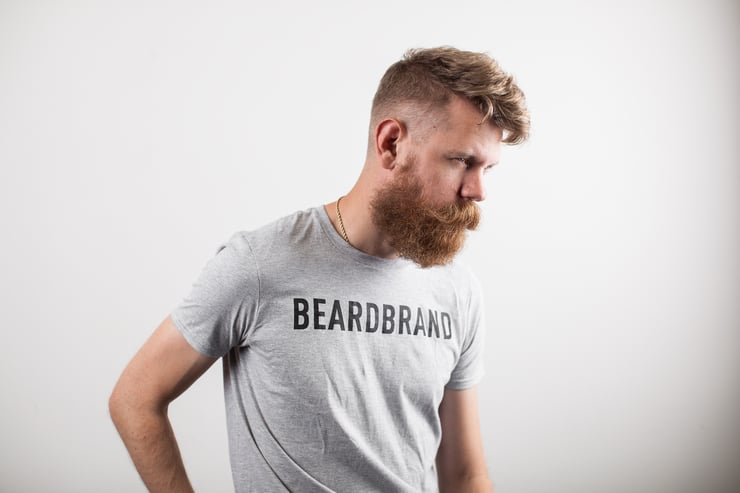 Thus, the Beardbrand YouTube channel was born.
The early days saw little more than 300 followers and modest engagement with the blog, but Eric had a mission and wanted to start an important conversation. It's his vision, he believes, that has carried the brand to its current success.
"So many businesses focus on a way to make a quick buck or increase the bottom line, and to me that didn't seem like the best way to build a business. I wanted to build a business that thought of the customer and the community first, and then through good will and karma, and to believe that would come back to us. And I think people appreciate that. I think they appreciate not being sold to and not being thrown discounts and sales all the time. Instead they're thrown content and information and guidance. And a community."


Brand Building
A defining characteristic of Beardbrand is the elegant yet edgy branding, proof that Eric gives the same care and consideration to his business as he does to caring for his fabulous beard. This isn't just a business strategy; for Eric, it's about delivering on your promise to your customers.
"What I tell entrepreneurs is that the brand is more than just the design, it's more than just the logo and packaging. [...] The brand is really your promise to the world and the mission of what you're trying to do as a company."
Authenticity, he insists, and staying true to your vision in the long-term is the real key to an effective brand – and company, for that matter. Once that vision is clear, he says, then you can focus on your logo, design, voice, etc. – but it's important not to lose sight of that core mission as you grow.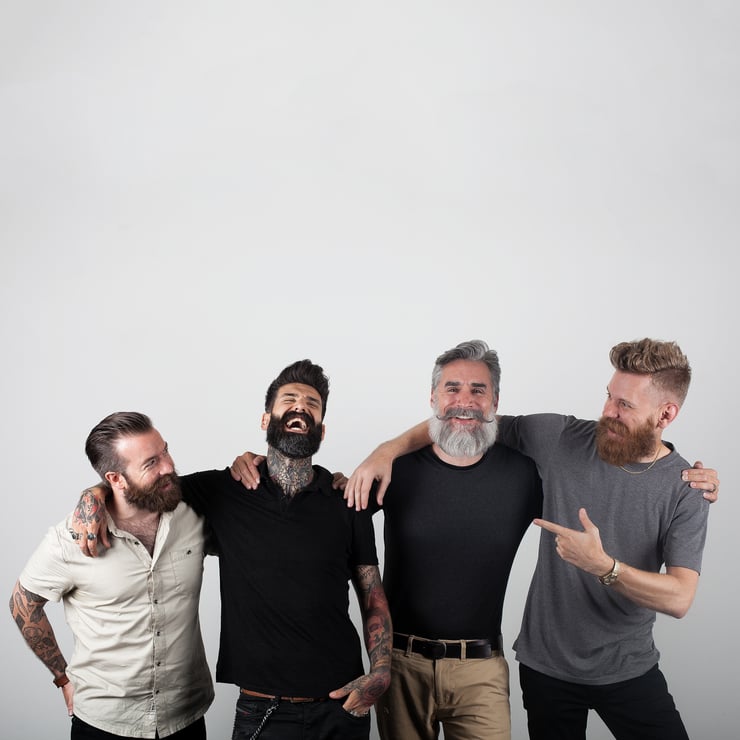 Another part of effective branding is knowing who your customer is and catering to their needs and desires. So, who is Beardbrand's ideal customer?
"For us, it's a man who invests in himself and makes purposeful decisions about their grooming routine and the styles they want to go with. I think what makes a good beard is really up to the individual to decide, and be to proud of trying something new."
Eric says that growing a beard for some men might signal a significant change in life, either personal or professional – a chance to step outside their comfort zone and reinvent themselves.
He likes to tell customers and fans to "grow what you've got;" in other words, to experiment with the facial hair they have and see if a shorter or longer beard, mustache, or goatee fits them best.


Talking Shop
With over 500 YouTube videos, 429,182 subscribers, and 5 million views per month, Beardbrand's videos remain a huge part of their brand recognition, accounting for much of their direct and organic search.
Concerning metrics, Eric admits that as a founder, revenue is always a big point to watch, but he stipulates that it's always imperative to take metrics with "a grain of salt rather than living and dying by them."
Although they pay attention to the AOV (average order value) of their customers, they don't worry too much about their conversion percentage. An article or video that drives tons of traffic is valuable even if it doesn't convert, introducing the user to the brand who can then be added to the funnel through retargeting.
Beardbrand also has a higher reorder average than most ecommerce brands, which Eric attributes to email and content marketing.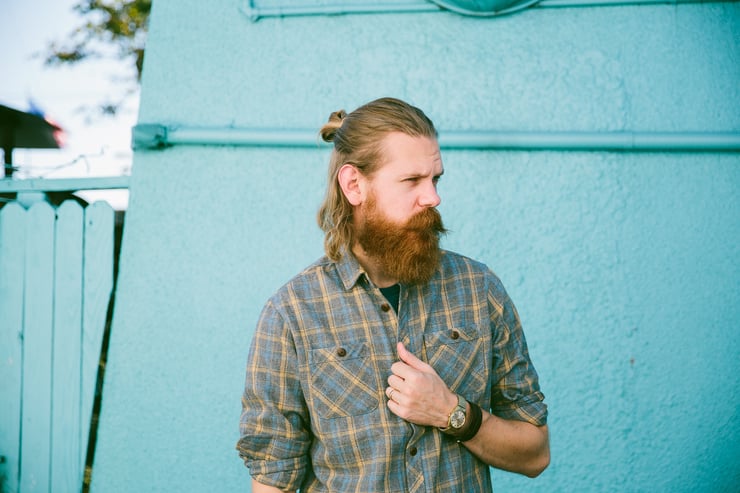 Shopify has allowed Beardbrand to customize their ecommerce store, while Shipstation helps get orders out efficiently. Google apps, Eric says, has also been an integral part of their business, with the ability to use email and drive to organize their content collaboratively.
Whether through Google drive or at the office, collaboration is key at Beardbrand, and Eric insists that putting a great team in place and building a community can help entrepreneurs overcome many of the obstacles they'll face in their early days.
"I found that putting myself around like-minded people who understand entrepreneurship was the greatest thing for me overcoming challenges in those earlier days. I'm very lucky that I have two incredible co-founders who helped keep me focused, and subsequently I helped keep them focused as well. But being able to surround yourself with other entrepreneurs and ecommerce people is a great step to help overcome those challenges and just hustle and grind and do whatever it takes to get those early sales in."
Changing Lives, One Beard at a Time
Beardbrand has evolved into more than just a "beard brand" since the early days, featuring skin and hair care products as well. Beard care, however, is still their number one source of sales.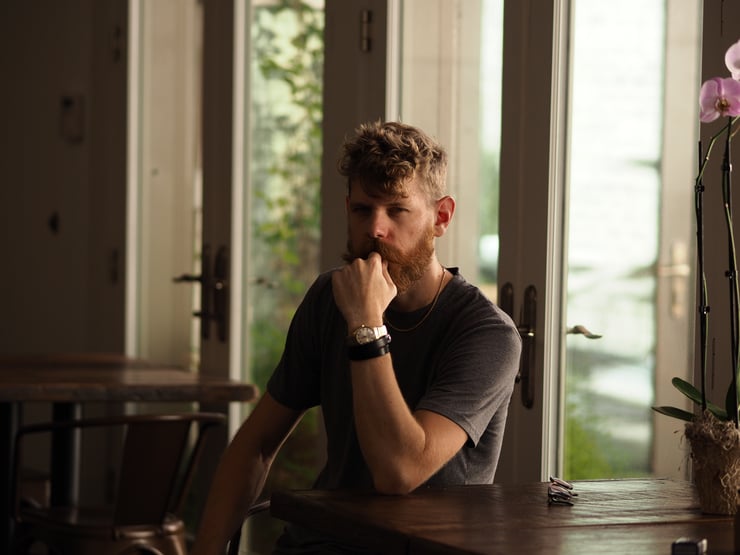 Eric still sees his mission as more than just a business; it's about changing the way society views beards.
With many industries still requiring a "clean-shaven" look, change may come slowly, but Eric still feels that it's inevitable. After all, he explains, the urban beardsman isn't so different from the rest of us:
"He's essentially a normal dude, but he chooses to have a beard: they're car guys, outdoorsmen, entrepreneurs, lawyers, doctors. Probably the one thing that unites them is the beard is a part of who they are, to a certain degree it's a part of their identity. And they want to invest in themselves, they want to grow and push their comfort levels, and make their mark on the world."
Learn more about the journey of other ecommerce entrepreneurs like Eric by subscribing to Ecommerce Magazine.